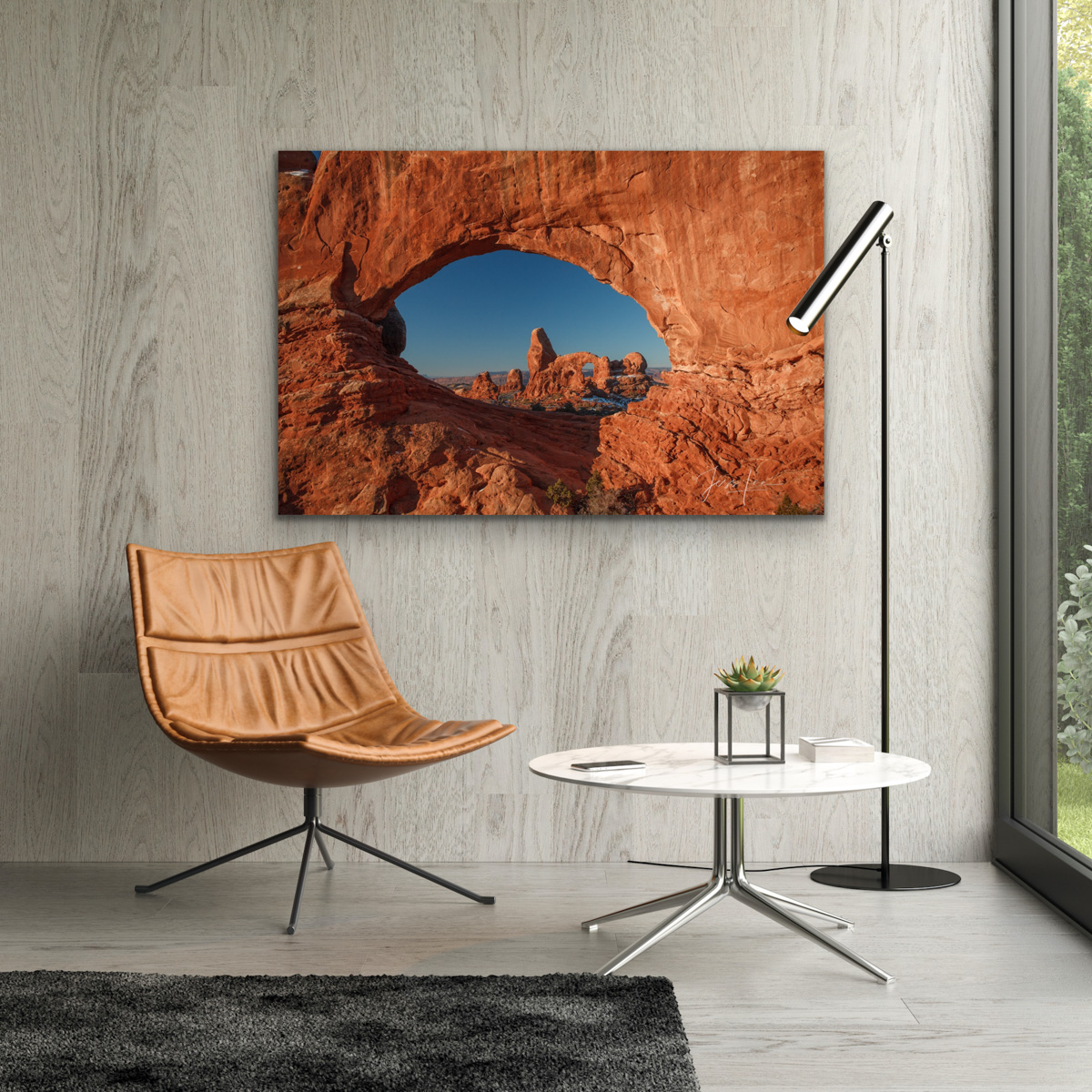 Arches National Park Photography Pictures
Arches National Park Photography Print Gallery featuring pictures of Delicate Arch, Double Arch, Balanced Rock, Turret Arch, The Organ, Courthouse Towers, and other desert landscapes that are for sale as Limited Edition Fine Art Prints in Black and White and Color. Classic. One of these beautiful pictures of Arches National Park will add beautiful warmth and color to you home or office wall art. Order today!

Click on any image to see full size and view the available purchase options and pricing.

To see more Utah Photography please visit the Park City Landscape and Nature Photography Print Gallery

About Arches
Arches National Park is a national park in eastern Utah, United States and one of the five National Parks in Utah. The park is adjacent to the Colorado River, 4 miles (6 km) north of Moab, Utah. More than 2,000 natural sandstone arches are located in the park, including the well-known Delicate Arch, as well as a variety of unique geological resources and formations. The park contains the highest density of natural arches in the world.The park consists of 310.31 square kilometres (76,680 acres; 119.81 sq mi; 31,031 ha) of high desert located on the Colorado Plateau.The highest elevation in the park is 5,653 feet (1,723 m) at Elephant Butte, and the lowest elevation is 4,085 feet (1,245 m) at the visitor center. The park receives an average of less than 10 inches (250 mm) of rain annually.Administered by the National Park Service, the area was originally named a national monument on April 12, 1929, and was designated as a national park on November 12, 1971. The Arches National Park Snow requires advanced reservation for entry.




Photographing Arches
Fine art landscape and nature photographs are everywhere within the park. Arches National Park is famous for it many arches and red rock formations like Delicate Arch, Double Arch, Balanced Rock, The Organ, Courthouse Towers, and more. It can also be one of the more exciting places to photograph summertime lightning storms.