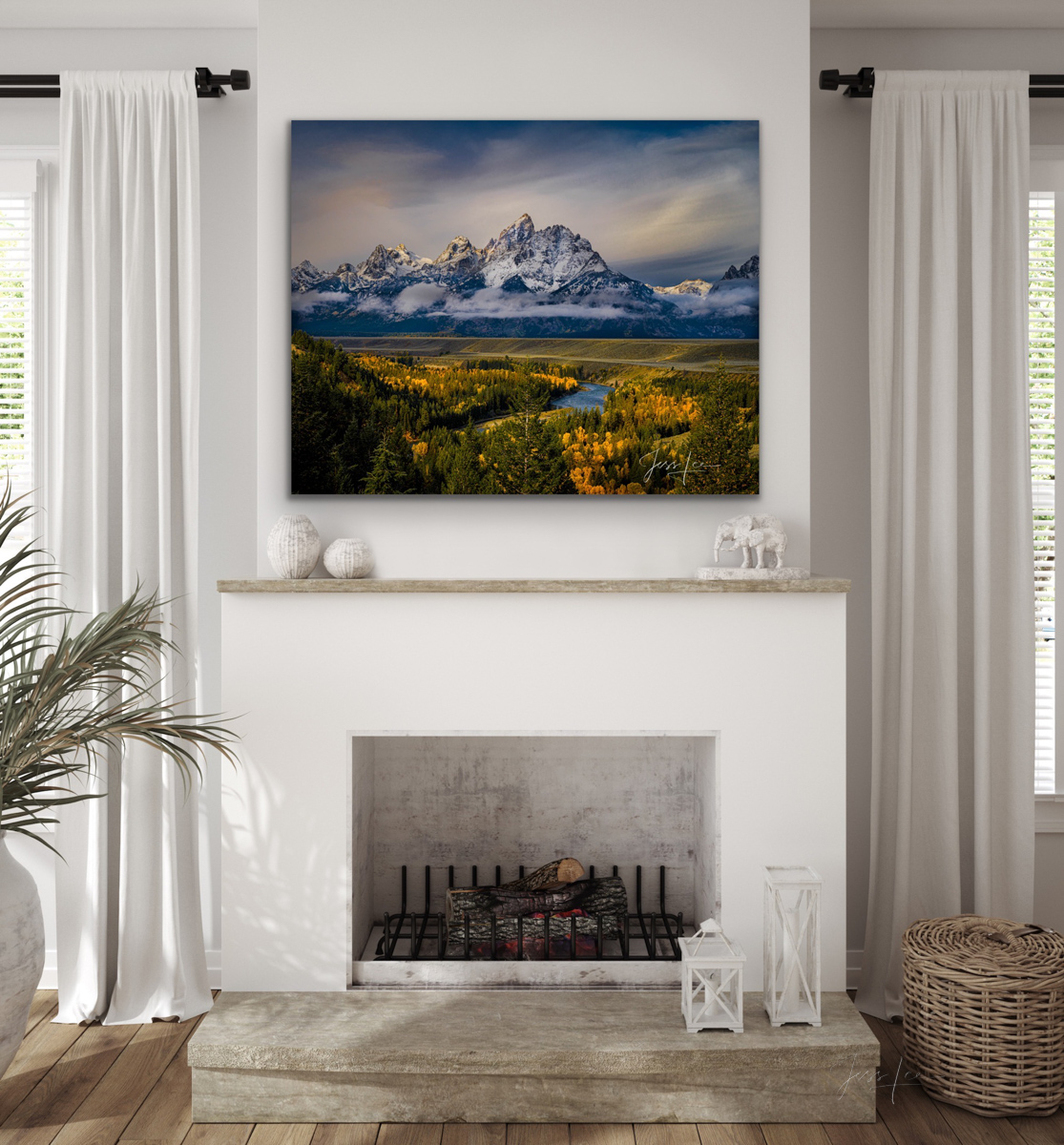 Fine Art Limited Edition Photography Wall Art Gallery Prints of the Grand Teton National Park
This is a collection of fine art nature photos featuring pictures of the rugged beauty of Grand Teton National Park by Jess Lee. These pictures are offered for sale as Fine Art Limited Edition prints. Enjoy beautiful landscape pictures of the Grand Teton area in fall,winter, summer, and spring with luxurious wall art prints of the dramatic Teton Mountain Range, the reflections of Oxbow Bend, the classic composition of Snake River Overlook, the historic images of the Mormon Row barns as a foreground to one of the most spectacular mountain ranges in the world. This collection also represents the type of additional photography found in the many photography galleries found in Jackson Hole. All of these image presented in Luxurious Fine Art Prints available in several styles and presentations which can be seen below each photo after you make your selection.
How to Photograph and find Grand Teton National Parks best locations
Grand Teton has many beautiful landscape and nature photography locations in and around the surrounding area known as Jackson Hole. The views of the Tetons over the Snake River are not to be overlooked. The barns on Mormon Row are famous as a foreground the rugged Teton Mountain Range. There is the view of Mount Moran from Oxbow Bend and the reflecting view from the beaver ponds at Schwabacher's Landing. There are others, but the key is spending enough time in the Jackson Hole area to have the best conditions.
The Snake River runs through the Park and is part of many views of Tetons reflecting in the river. A view of the mountains from the Snake River Overlook was made famous by photographer Ansel Adams in 1942. Much of the river is now obscured by large trees that have since grown up but with slight changes to the composition the images captured from this location are still thrilling. In addition to the mountains in the Grand Tetons, see our gallery of Fine Art Mountain Photography. Also, check out our galleries for Glacier National Park and Colorado.
Grand Teton National Park is one of 63 National Parks in the United States and was designated as such in 1929. The Park is located in northwestern Wyoming near Jackson just south of Yellowstone National Park, covers over 300,000 acres and receives over 3 million visitors each year.