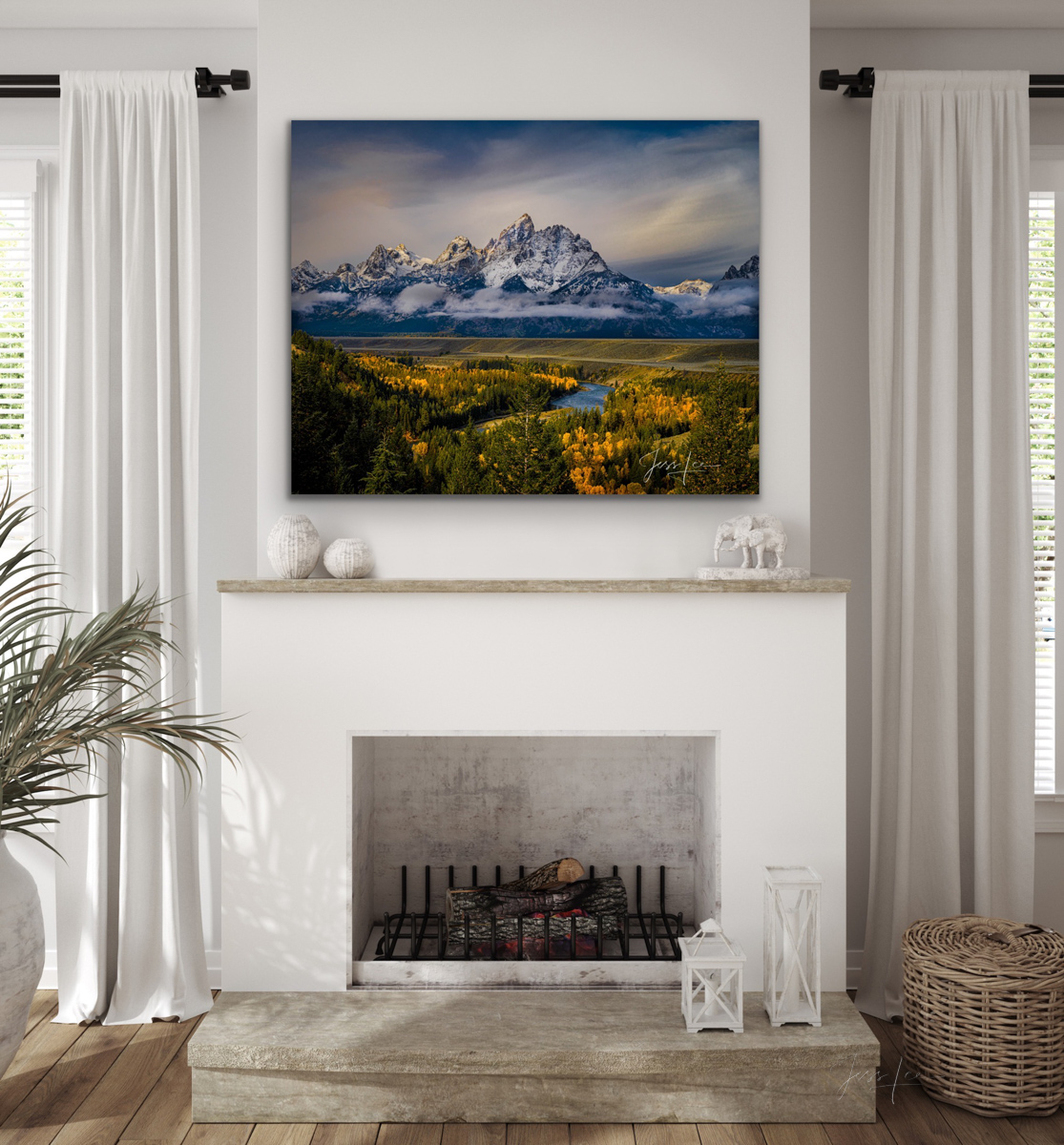 Photos of Grand Teton National Park
The Grand Teton Photography Gallery collection includes iconic moments in Grand Teton's history, such as the legendary reflections of Oxbow Bend, the timeless composition of Snake River Overlook made famous by Ansel Adams, and images of the historic Mormon Row barns set against the backdrop of the Tetons, one of the world's most spectacular mountain ranges. These photographs encapsulate the essence of Grand Teton's enduring allure. This collection also represents the type of additional photography found in the many photography galleries found in Jackson Hole. All of these images presented in Luxurious Fine Art Prints available in several styles and presentations which can be seen below each photo after you make your selection.
Grand Teton Photography and My Journey in a Very Special Place

For over five decades, I have photographed Grand Teton National Park. Nestled in the rugged embrace of the Rocky Mountains, this pristine wilderness has been the canvas for my lifelong love affair with photography. With the Tetons being visible from my home for most of my life, it is no wonder I have been able to capture the moods and season of this one of the most beautiful mountain range on earth. This body of work has been well accepted by worldwide collectors and have been published in the pages of National Geographic, National Wildlife and many other publications. But from the Arctic tundras to the sweeping savannas of Africa, my photography career has taken me to some of the planet's most remote and breathtaking locations. Yet, no matter how far I roamed, the allure of the Grand Tetons remained constant. It's a testament to the timeless beauty and magnetic pull of this national park.