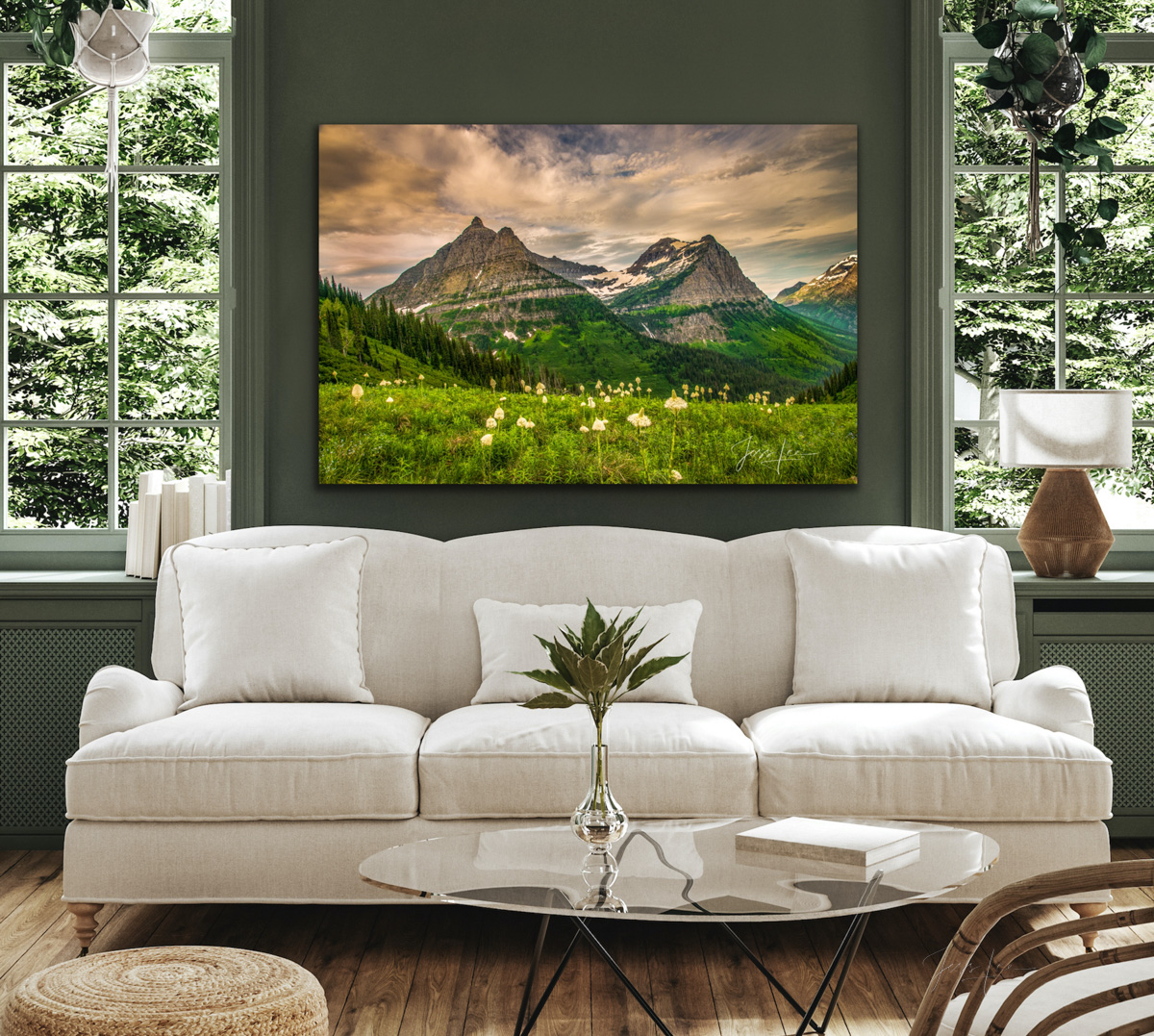 Glacier National Park Fine Art Pictures
Glacier National Park Photo Gallery This Fine Art gallery offers pictures of the classic locations including Lake Mc Donald, Wild Goose Island, Logan Pass, Two Medicine Lake, Glacier Bear Grass, and other Glacier views.
Glacier National Park is located in northern Montana near the Canadian border and covers over 1,000,000 acres.The Park is known as the Crown of the Continent and gets 3 million visitors each year. The Going To The Sun Road crossing the park allows access to many of the 130 lakes and 700 miles of hiking trails. In addition to the mountains in Glacier National Park, see our gallery of Fine Art Mountain Photography.

These Fine Art Glacier National Park Prints are available in many of the finest type of presentations as seen below your selected photo.