Badlands National Park | Photos, Pictures, and Prints of a rugged but beautiful landscape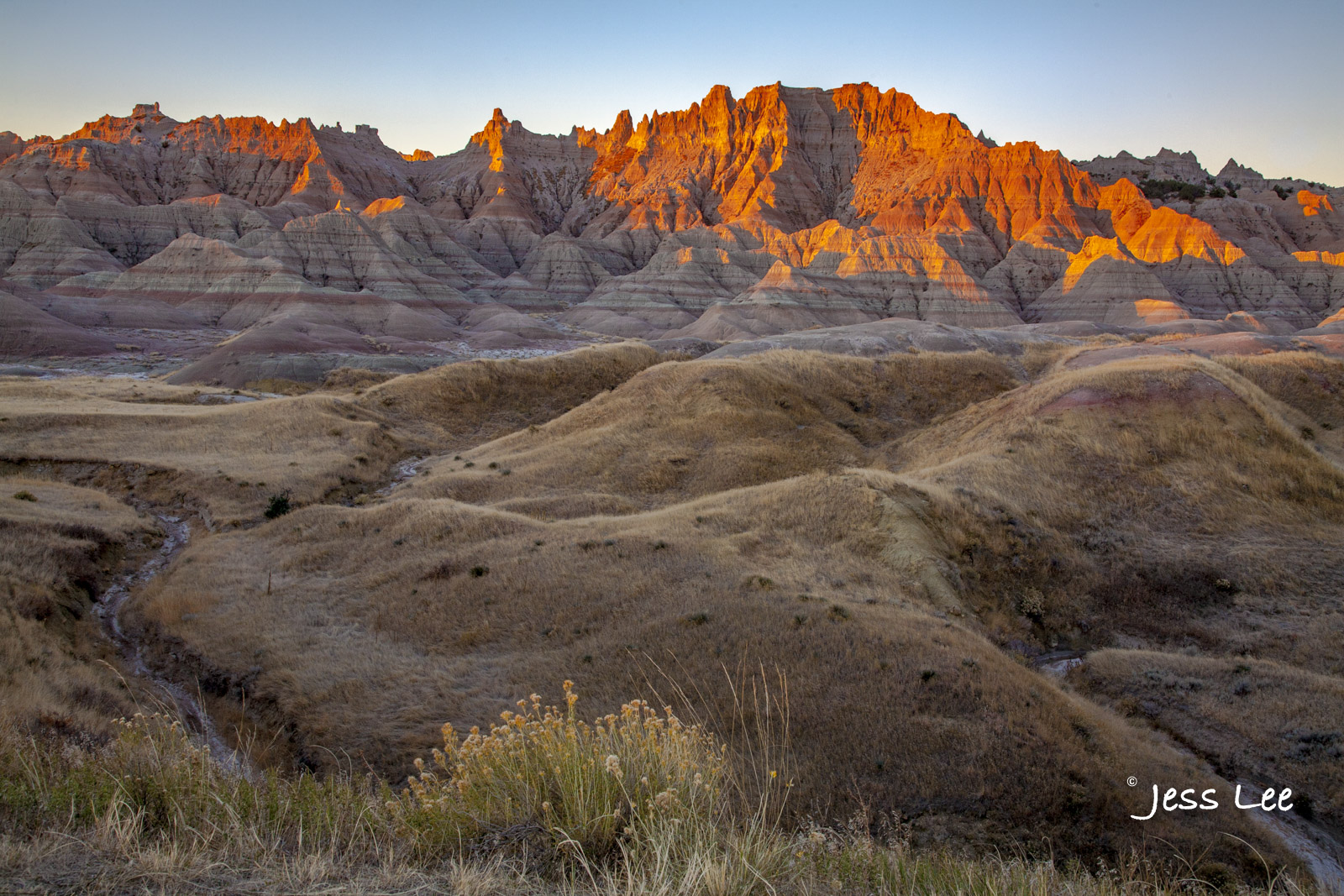 Badlands National Park photography gallery featuring pictures for sale as fine art limited edition prints. Badlands National Park is a truly breathtaking natural wonder, with its unique rock formations, colorful layers of sediment, and sweeping vistas. A beautiful photograph of Badlands National Park captures the essence of this stunning landscape and conveys the awe-inspiring beauty of the region. Enjoy beautiful landscape pictures of the dramatic Badlands with luxurious fine art decor prints that will bring beauty and warmth to your home.
About the Badlands
Badlands National Park is a beautiful and unique destination located in southwestern South Dakota, in the United States. The park is famous for its stunning landscape of colorful, eroded rock formations, deep canyons, and expansive prairies.

One of the most striking features of the Badlands is its sharply layered rock formations, which were formed over millions of years by the forces of wind and water erosion. These formations, which are made up of colorful bands of sedimentary rock, create a visually stunning landscape that is unlike anything else in the world.

In addition to its geological wonders, the Badlands is also home to a diverse range of plants and animals, including bison, bighorn sheep, pronghorns, and coyotes. The park is a great place for hiking and camping, and visitors can enjoy scenic drives through the park to take in the stunning vistas.

For the photographer or visitor the Badlands National Park is a breathtakingly beautiful destination that offers a unique and unforgettable experience.