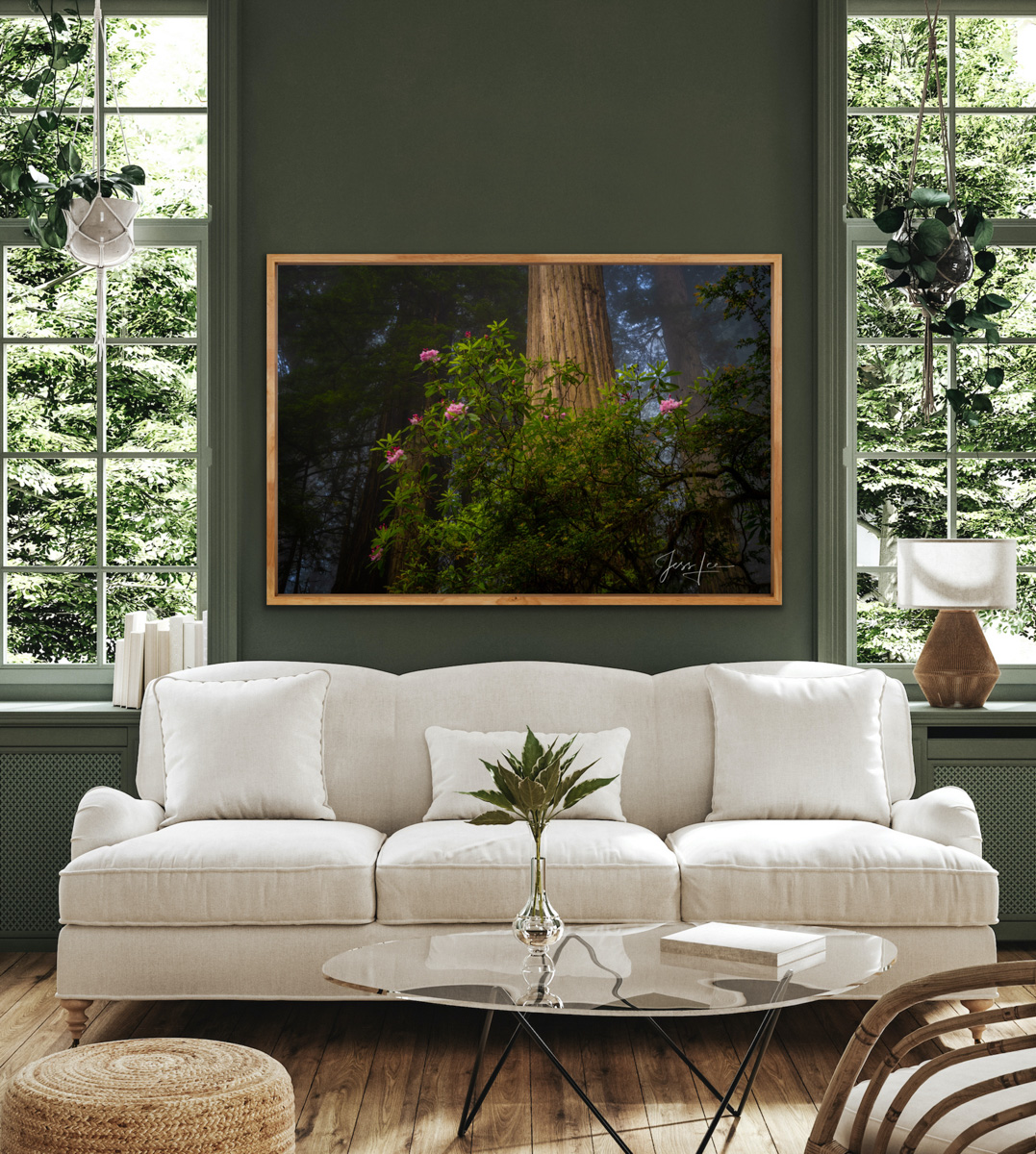 REDWOOD TREE NATIONAL PARK PHOTOGRAPHY PRINTS FOR SALE
Redwood Tree National Park Photography Print Wall Art Gallery, where you can view and purchase fine art nature photography pictures that can bring the beauty and power of the Redwood forest to your home. Northern California redwood forest pictured here includes locations such as Redwood National and State Parks, Humboldt Redwoods State Park, and Prairie Creek Redwoods State Park. This unique ecosystem is un-surpassed in its splendor of a true old growth rainforest. Enjoy the beauty of the largest and most stately trees by having one of these fine art photography prints in your home or office. The prints you can view and purchase from this gallery are produced to the best museum quality standards and will make a beautiful addition to any room.

Redwood tree forest eco-system of Northern California and Southwest Oregon.
Coastal redwood trees (Sequoia sempervirens) are the tallest living organisms on Earth. These tall trees can grow to nearly 400 feet in height. The Coast redwoods only grow within a narrow range along California's coast and parts of southern Oregons coast. The native coastal redwood range has diminished significantly over the past 150 years due to logging and poor sustainability practices. The coastal redwood is a cousin of the giant sequoia trees found in Sequoia National Park.