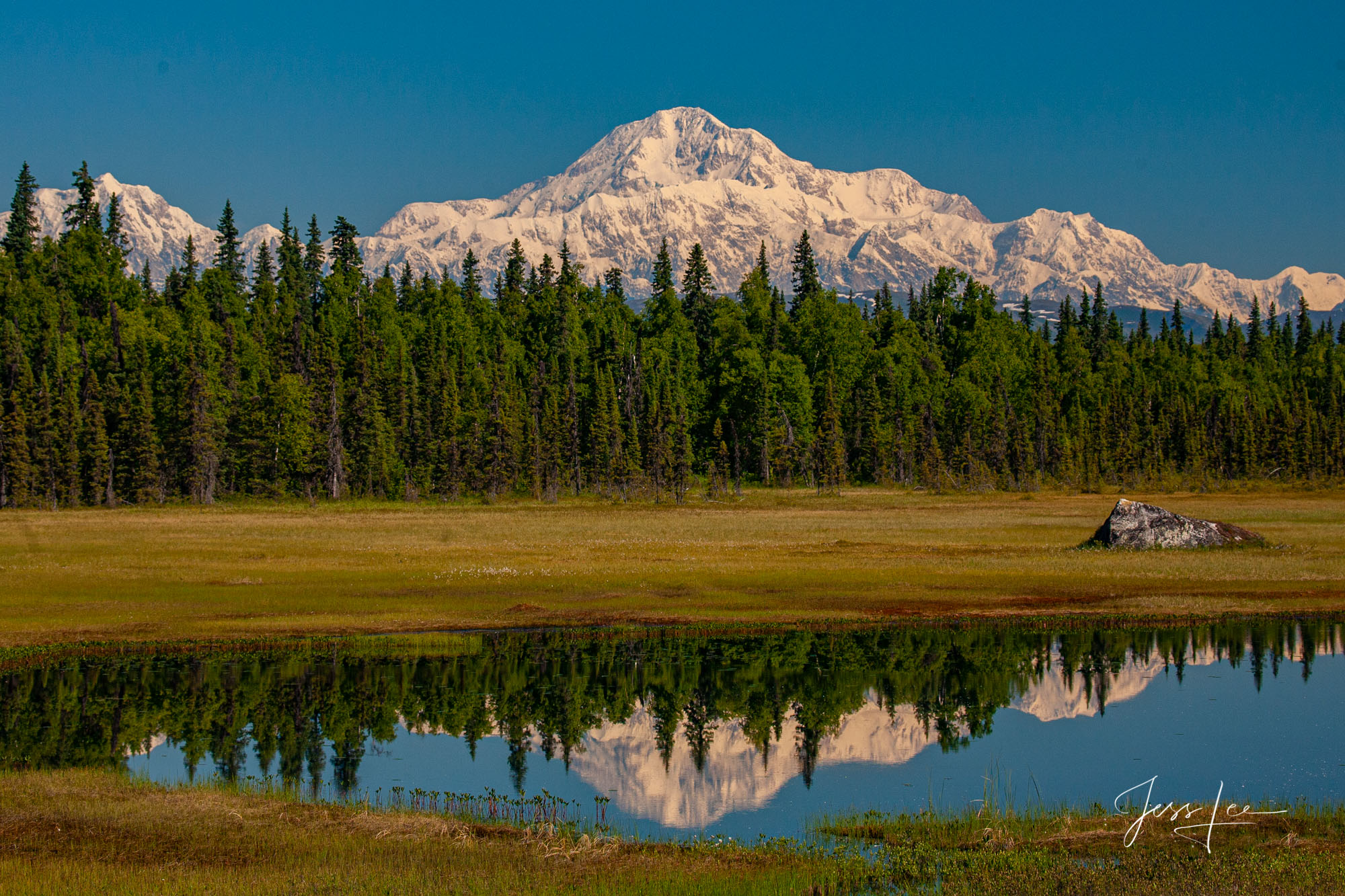 Denali National Park Wildlife and Landscape Photography Prints
Denali National Park photos that are for sale as Limited Edition Fine Art Prints. Classic images of Mt. McKinley, Moose, Grizzly Bears, Arctic Tundra, Dall Sheep, and other Denali views. This beautiful photography of Denali National Park Printed in a high resolution print will add a beauty and luxury to your home or office! Order yours today.

Denali National Park and Preserve, formerly known as Mount McKinley National Park, is an American national park and preserve located in Interior Alaska, centered on Denali, the highest mountain in North America. The park and contiguous preserve encompass 6,045,153 acres (9,446 sq mi; 24,464 km2) which is larger than the state of New Hampshire. On December 2, 1980, 2,146,580-acre (3,354 sq mi; 8,687 km2) Denali Wilderness was established within the park. Denali's landscape is a mix of forest at the lowest elevations, including deciduous taiga, with tundra at middle elevations, and glaciers, snow, and bare rock at the highest elevations. The longest glacier is the Kahiltna Glacier. Wintertime activities include dog sledding, cross-country skiing, and snowmobiling. The park received 594,660 recreational visitors in 2018.


Click on any image to see full size and view the available purchase options and pricing.