Bryce Canyon National Park Photography Gallery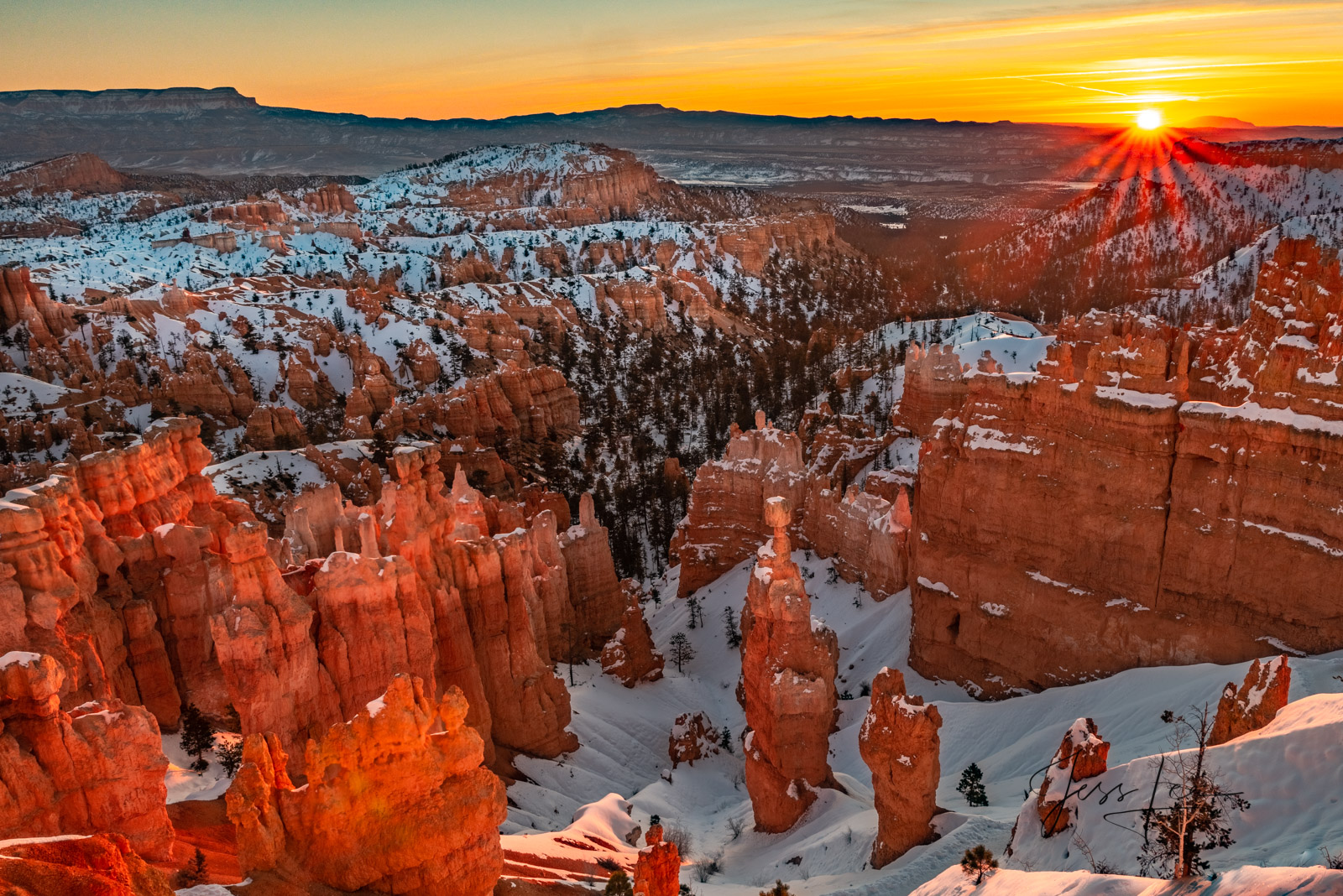 Bryce Canyon National Park photography featuring fine art landscape pictures of the rugged beauty of the Hoodoos, Spires, and Red Rocks of Bryce Canyon. These pictures are offered for sale as Fine Art Limited Edition prints. Enjoy beautiful landscape pictures of the Bryce Canyon area with luxurious prints of the dramatic of Bryce Canyon hoodoo amphitheaters from Sunrise Point, Sunset Point, Inspiration Point and Rainbow Point. These beautiful pictures of Bryce Canyon will add beauty and warmth to any room in your home or office!
All of these images presented in Luxurious Fine Art Prints are available in several styles and presentations which can be seen below each photo after you make your selection. Order now by selecting the style and size for you luxurious wall art from the menu below your print.
Photographing Bryce Canyon National Park
Bryce Canyon while small in size is one of most stunning Utah Landscapes. Bryce Canyon National Park is one of the five National Parks in Utah is one of National Parks in the United States and was designated as such in 1928. The Park is located in southwest Utah not too far from the very popular Zion National Park.
It's a smaller Park than most with only 55 square miles, but it is comprised of large natural amphitheaters filled with hundreds of stunning red rock hoodoos. Although somewhat remote, Bryce still receives over 2 million visitors each year. For more red rock, see also our Fine Art Photography of Red Rock Country and Arches and Canyonlands National Park.
The landscape and nature photography opportunities at Bryce Canyon of the hoodoo amphitheaters from Sunrise Point, Sunset Point, Inspiration Point and Rainbow Point never disappoint. When the sun rises and shines it's first light at Inspiration Point or on Thor's Hammer or other locations, the hoodoos come alive! The added bonus are the winter scenes with heavy snow due to an elevation over 8,000 feet.