Canyonlands National Park Photography & Dead Horse Point Prints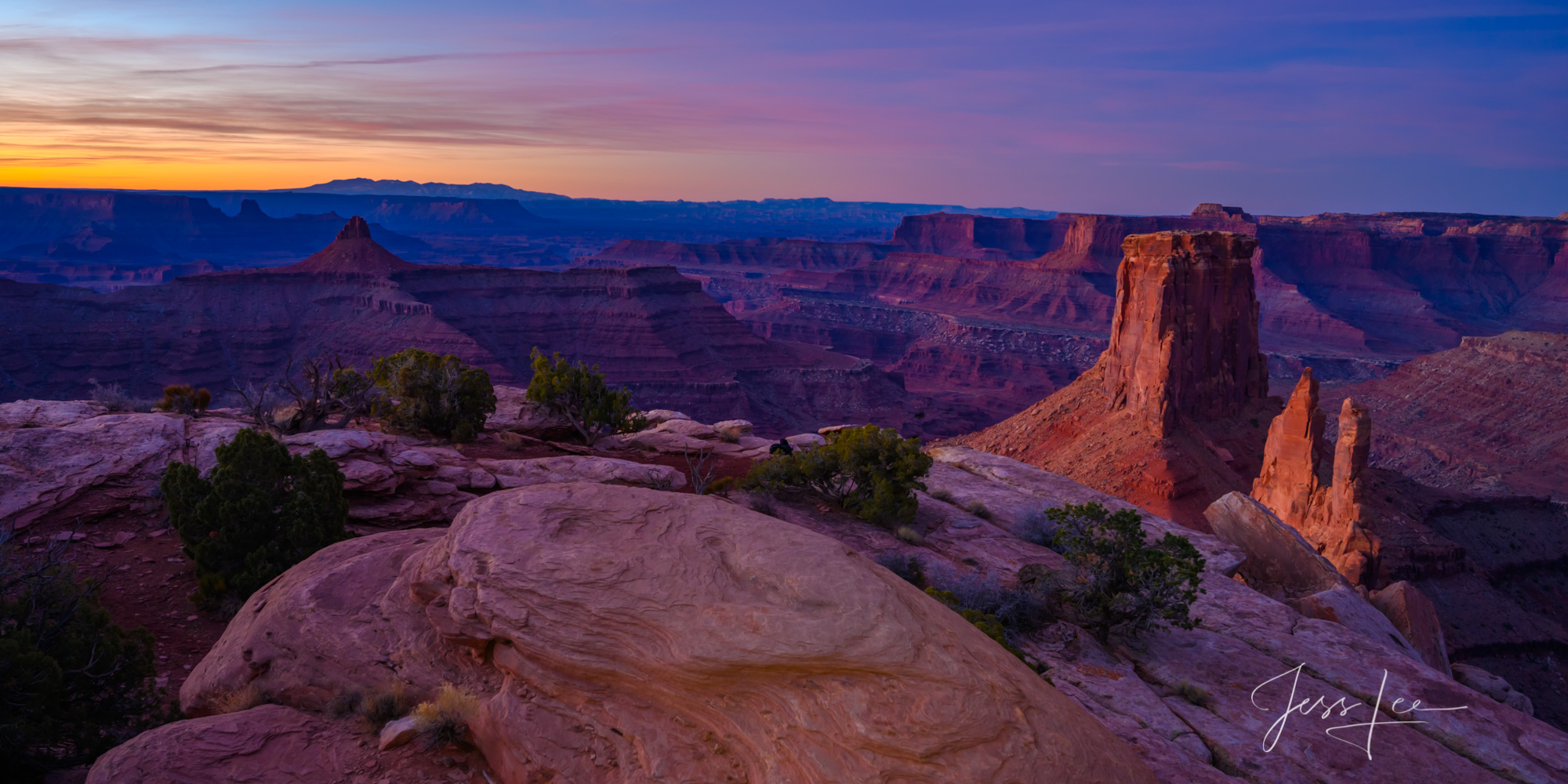 Canyonlands National Park Photography Gallery is a collection of fine art nature photos featuring photography of the rugged beauty of Canyonlands National Park and Dead Horse Point Utah State Park by Jess Lee. These pictures are offered for sale as Fine Art Limited Edition prints. Enjoy beautiful landscape pictures of the Canyonlands and Dead Horse Point area with luxurious prints of the dramatic Green River Overlook, a stunning sunrise at Mesa Arch, and the classic compositions of the Colorado River on it serpentine path from Dead Horse Point.
Information About Canyonlands National Park

Canyonlands National Park preserves 337,598 acres of colorful canyons, mesas, buttes, fins, arches, and spires in the heart of southeast Utah's high desert. Water and gravity have been the prime architects of this land, sculpting layers of rock into the rugged landscape you see today. This vast mostly wilderness park is one of the five National Parks in Utah.

Canyonlands features the natural beauty and human history throughout its four districts, which are divided by the Green and Colorado rivers. While the districts share a primitive desert atmosphere, each retains its own character and offers different opportunities for exploration and adventure.

Though they appear close on a map, there are no roads that directly link the districts. Traveling between them requires two to six hours by car as there are few places to cross the rivers.


These photos are available as Limited Edition Fine Art Prints, Metal Prints, Acrylic Prints or Framed Acrylic Prints. These Canyonlands, Dead Horse Point and Arches beautiful, gallery style, limited edition, fine art, landscape pictures will bring warmth and life to your home.
Click on any image to see full size and view the available purchase options and pricing.