Selecting the Perfect Landscape Fine Art Photography Print for the Luxury Home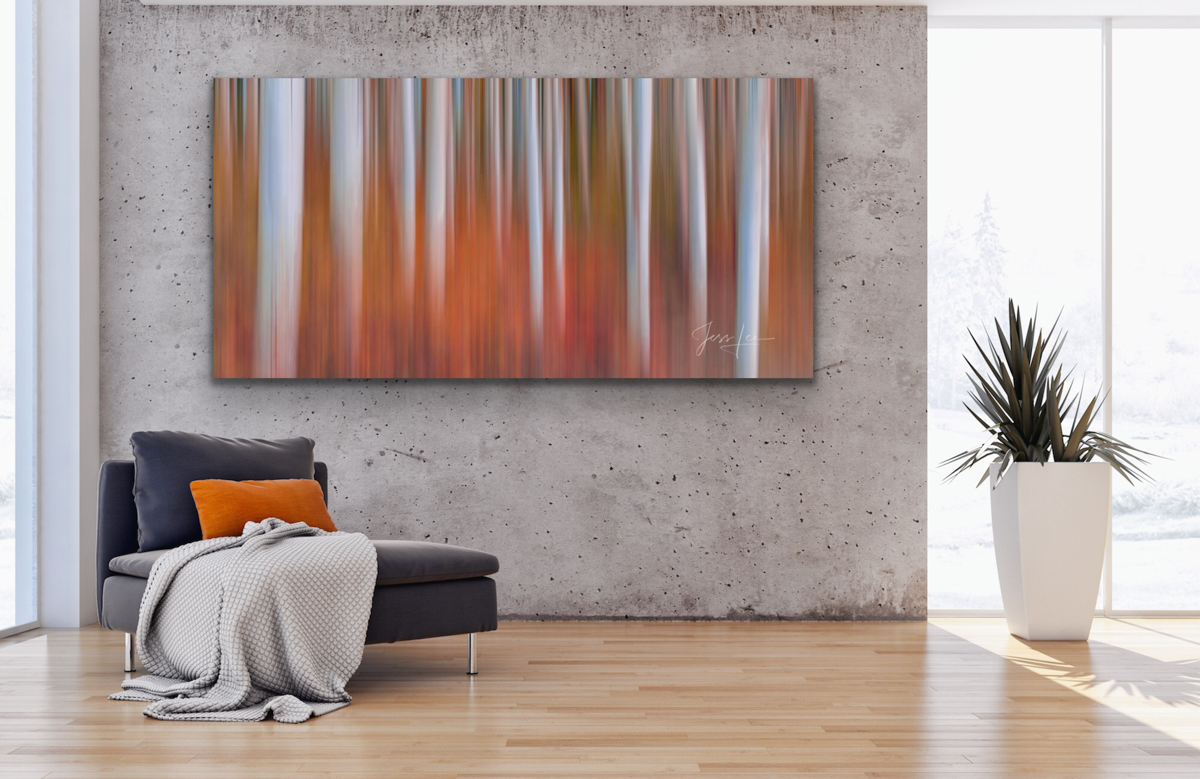 Creating a luxurious ambiance in your home with a landscape fine art print requires a discerning eye for detail and a deep appreciation for nature's artistry. When selecting a fine art piece, the subject matter, as well as the material of the print, plays a crucial role in complementing the elegance of a luxury home. From the majestic national parks and the rugged beauty of the Southwest to the diverse seasons and terrains that include mountains, deserts, and oceans, there is a vast canvas to choose from. Add the mesmerizing beauty of aurora and night photography, and the possibilities become almost endless.

Bringing Nature's Grandeur Indoors

National Parks and the Southwest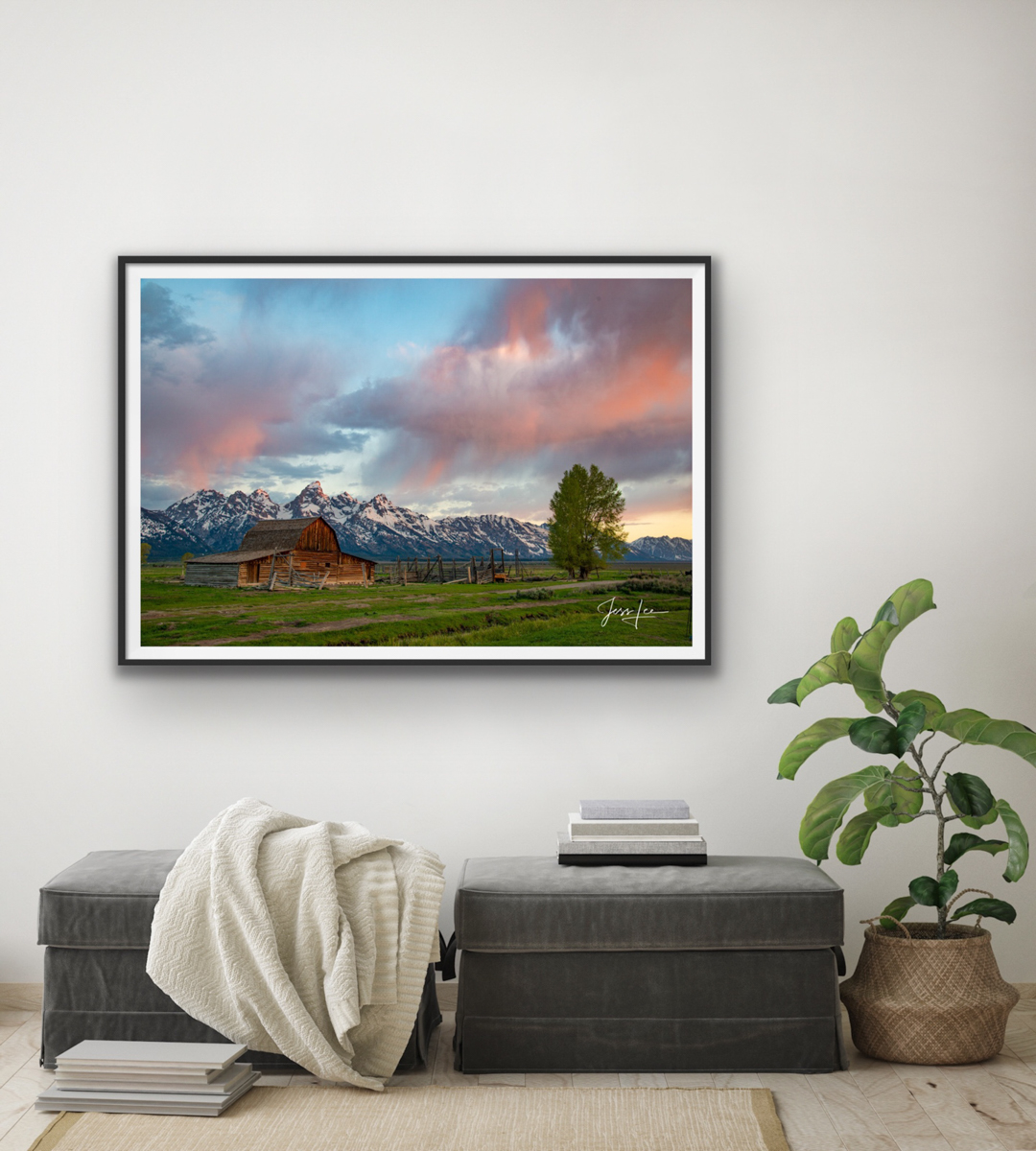 When considering landscape prints of national parks or the Southwest, look for images that capture the unique spirit and color palette of these regions. Select a photograph with elements that resonate with the existing colors and decor of the room. The rich reds and oranges of a Grand Canyon panorama, for instance, can add warmth to a space, making it feel inviting.

Seasons of Nature


Seasonal landscapes bring the essence of time into a room. A verdant spring landscape injects freshness, a summer beach scene brings lightness, a fiery autumn forest adds a cozy feel, and a snow-covered mountain introduces serenity. Align the seasons with the mood you wish to convey in each space.

Mountains, Deserts, Oceans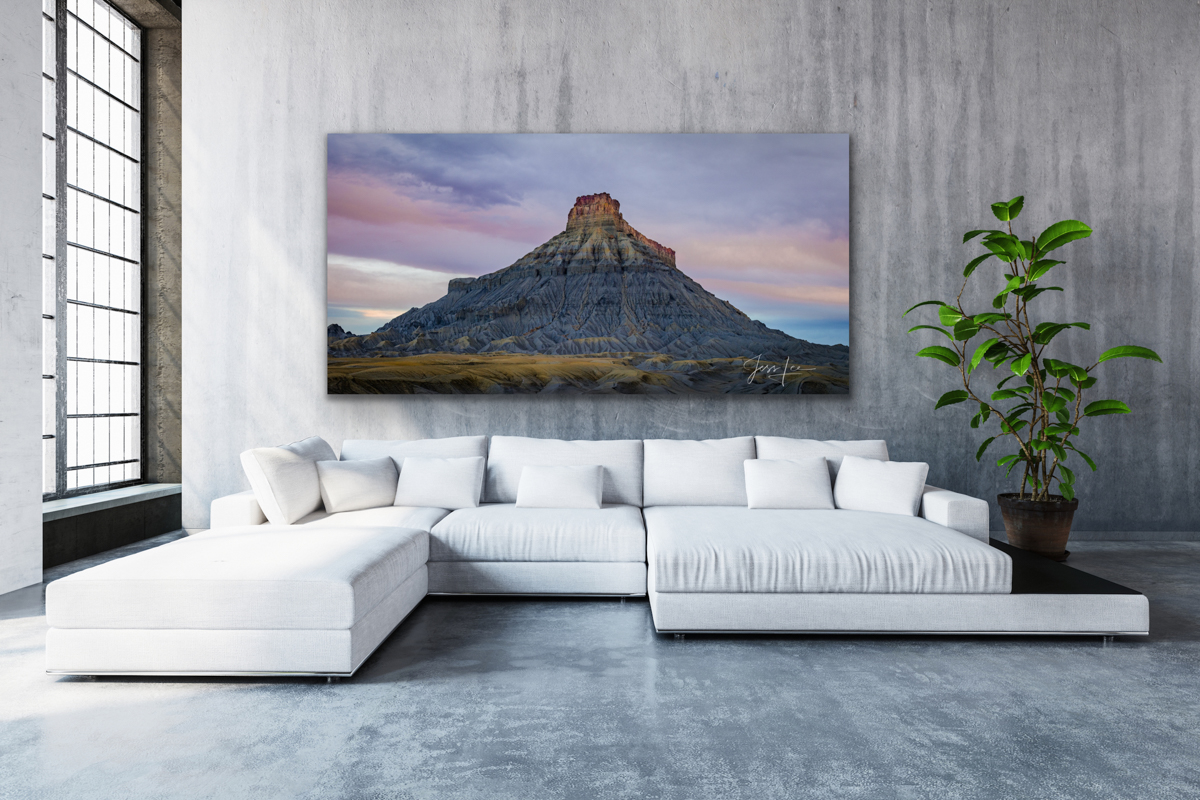 The subject of your print should reflect the atmosphere you aim to create. Mountain landscapes, with their grand peaks, bring a sense of majesty and wonder. Desert landscapes offer minimalistic beauty and a sense of solitude, while ocean scenes can bring calm and expansiveness into a room.

Aurora and Night Photography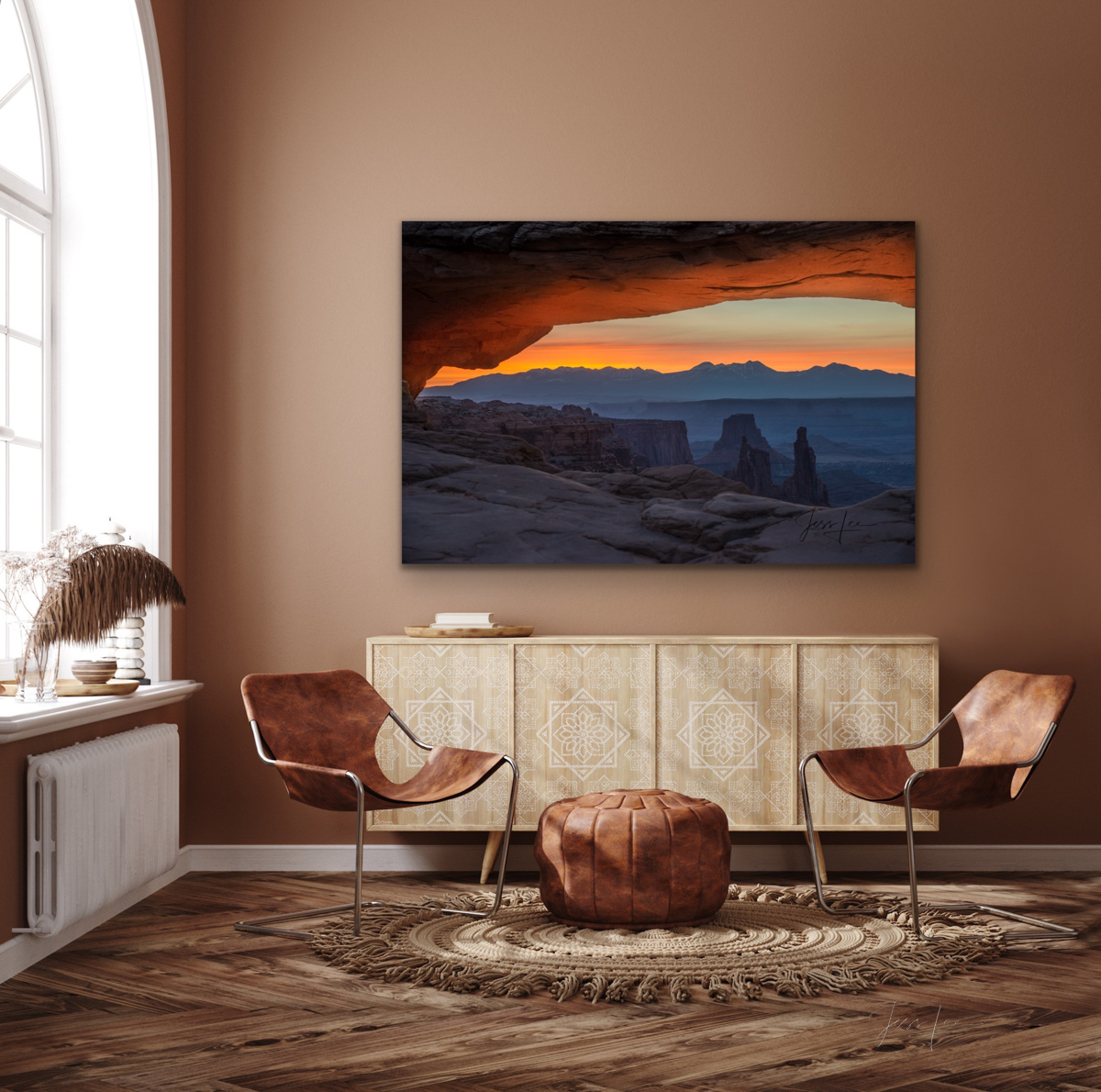 Aurora and night photography are perfect for creating a focal point in a room. These images are best placed where they can be viewed under controlled lighting to enhance the mystical and otherworldly qualities of the celestial phenomena.

Considering Room Size, Color, and Style


Room Size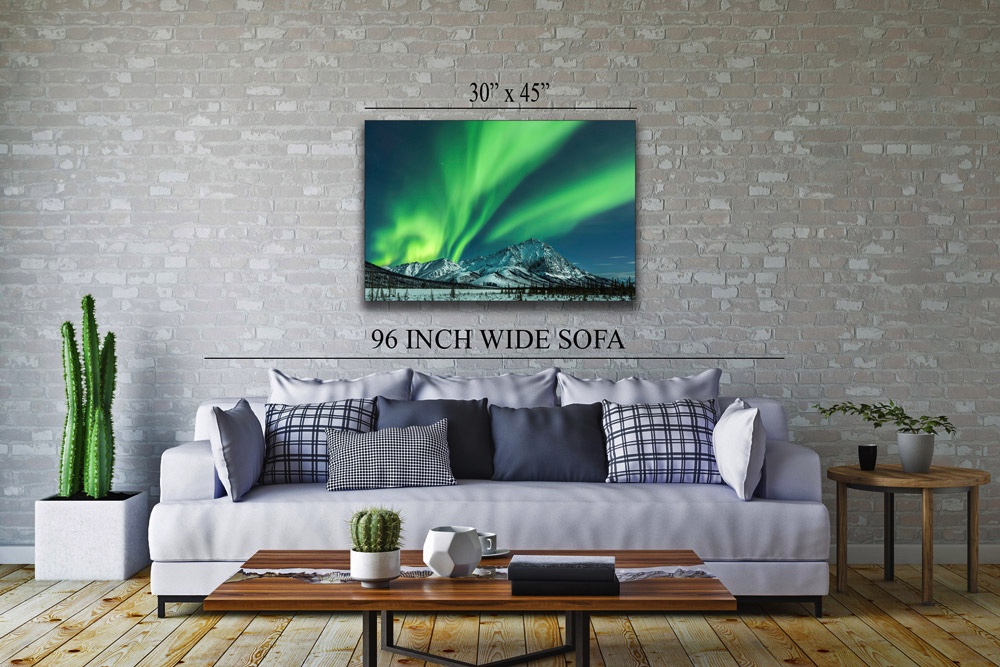 The size of the room helps determine the scale of the print. In spacious rooms, large panoramic prints can create an immersive experience, while smaller prints serve as accents in more intimate settings.

Color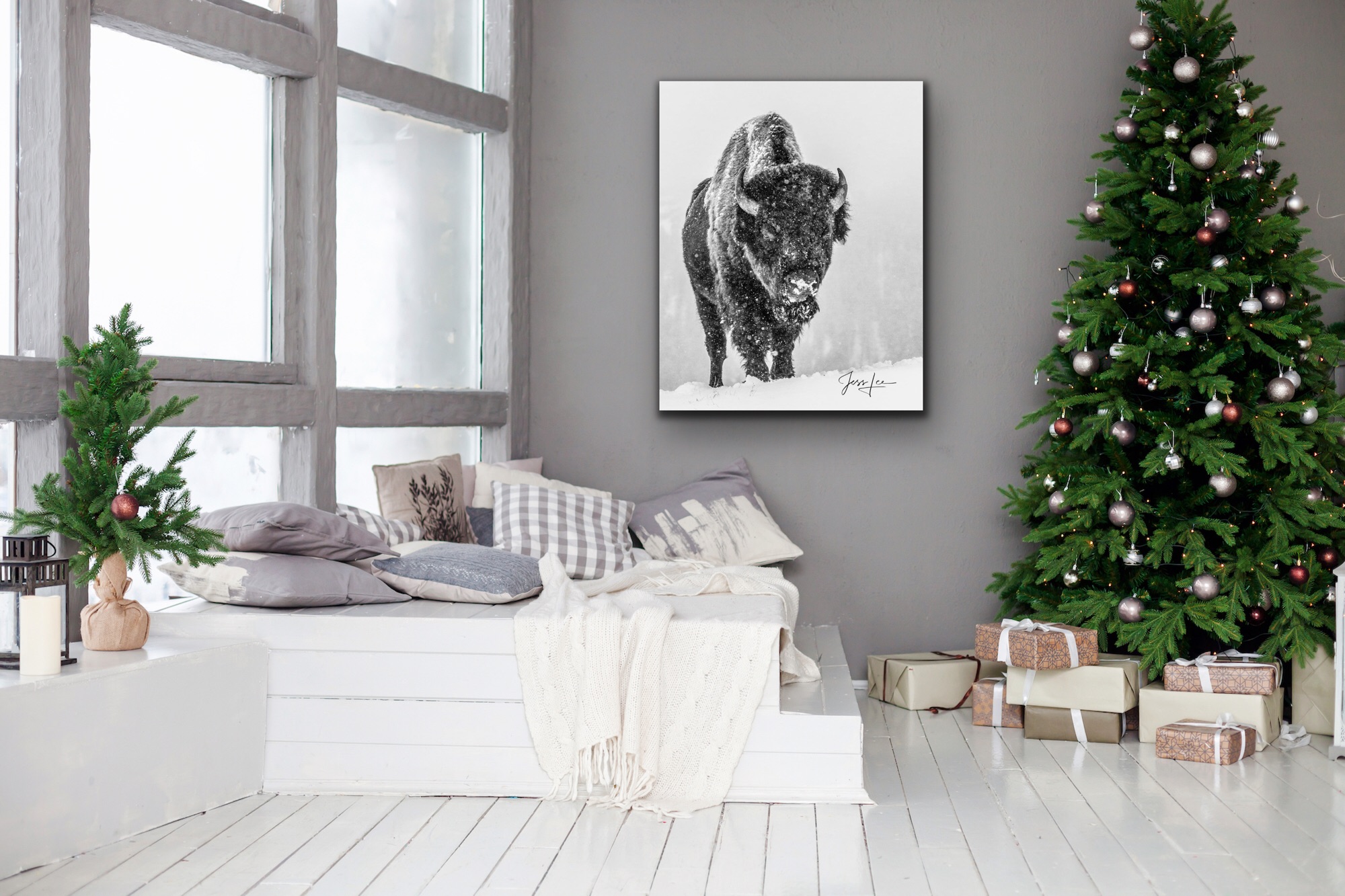 The color scheme of the room should inform the color palette of the print. A landscape with harmonizing colors can unify a room, while contrasting colors can turn the print into a striking statement piece.

Style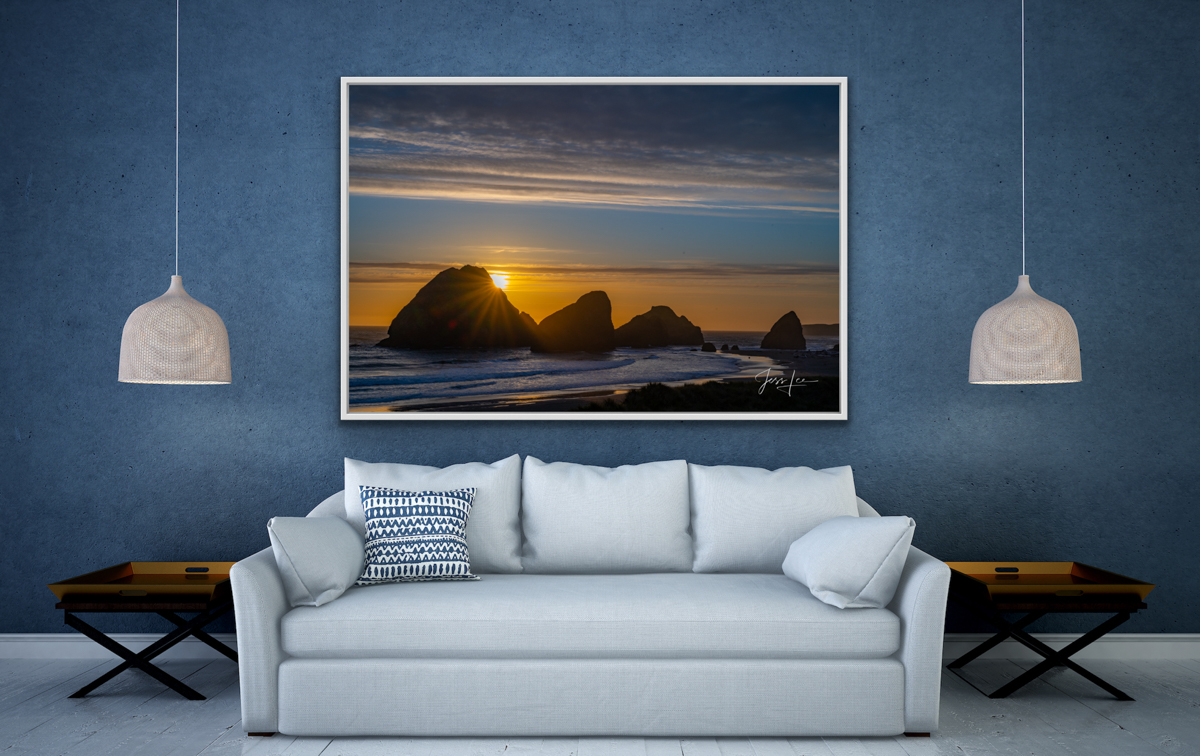 The print should complement the room's style. A sleek black and white mountain range can enhance modern decor, whereas a vibrant desert sunset might suit a more eclectic or bohemian style.

Print Material: Matching Elegance with Durability

Acrylic

Acrylic prints offer a glossy finish and vibrant colors, making the image pop with clarity and depth. They suit modern and minimalist interiors and are ideal for images with rich colors, like ocean sunsets or colorful deserts.

Metal

Metal prints provide a contemporary look with their sleek surface and luminosity. They are especially effective for high-contrast landscapes like aurora or night photography, giving these scenes a dynamic and lifelike quality.

Canvas

Canvas prints bring a classic and timeless feel to a photograph, lending it the air of a painting. They work beautifully with nature scenes, softening the image and giving it an artistic touch that complements traditional or rustic decors.

Traditional Paper

For those who appreciate the classic fine art presentation, traditional paper prints offer an authentic and sophisticated option. They require proper framing and matting to protect the print and are best suited for controlled lighting conditions.

Wood Mounted Plaq

Wood-mounted plaques offer a durable and natural presentation, with the image affixed to a sturdy wood backing. This style adds a warm and organic feel, perfect for mountain landscapes or any nature scene where you want to bring an element of the outdoors inside.

In conclusion, the best landscape fine art photography print for a luxury home is one that not only captures the beauty of the natural world but also harmonizes with the space it inhabits. Consider the interplay of subject matter, room characteristics, and print material to ensure that the artwork you choose not only stands out as a stunning visual piece but also enhances the overall ambiance of your home. With a fine art print from a reputable source like Jess Lee Photography, you are not just hanging a picture; you are anchoring an emotion, a piece of the earth itself, to your wall. Each choice, from the grandeur of national parks to the silent poetry of night skies, adds a layer of sophistication and personality to your luxury living space.