Photographing Bryce Canyon National Park's best locations to create stunning pictures

In Southern Utah, Bryce Canyon National Park boasts a spectacular landscape of vibrant colors and unique geological structures. With its iconic hoodoos, expansive amphitheaters, and panoramic overlooks, Bryce Canyon provides endless opportunities for photographers to create stunning imagery. In this blog post, we'll uncover the best locations to photograph and make memorable pictures within Bryce Canyon National Park.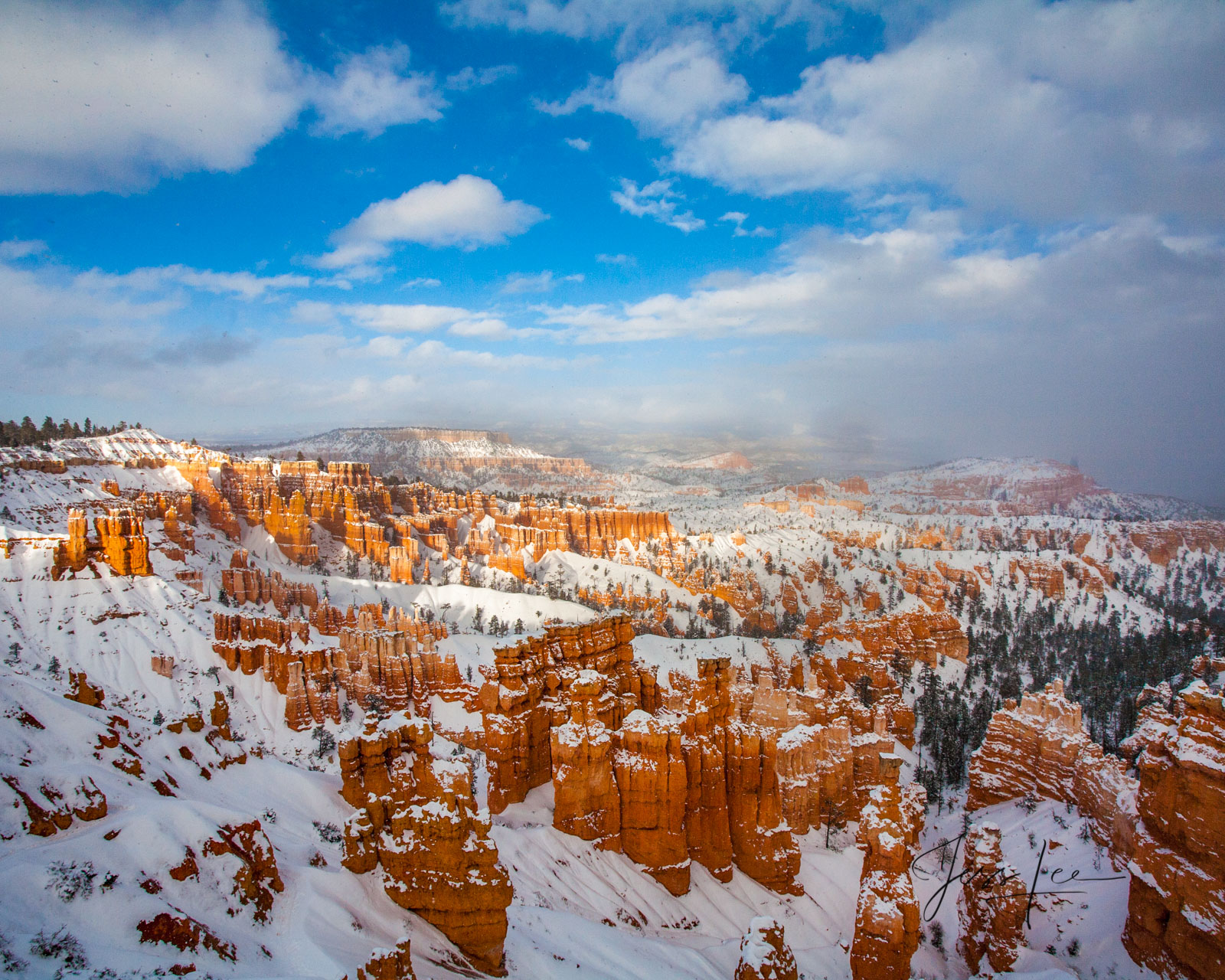 1. Sunrise and Sunset Points

As their names suggest, Sunrise and Sunset Points offer stunning views of Bryce Canyon's amphitheater at the most magical hours of the day. At Sunrise Point, photographers can capture the first rays of dawn as they illuminate the amphitheater's hoodoos and spires. On the other hand, Sunset Point is the perfect location to photograph the evening light painting the rocks with a warm, golden hue.

2. Bryce Point

Bryce Point offers one of the most scenic panoramas of the park's main amphitheater. From this vantage point, photographers can capture the endless sea of hoodoos, pinnacles, and spires that make up the Silent City. Early morning is an excellent time to photograph here, as the rising sun provides exceptional lighting.

3. Inspiration Point

True to its name, Inspiration Point provides a breathtaking view of the Bryce Amphitheater and is a fantastic spot for wide-angle landscape photography. The layers of hoodoos and fins, progressively receding into the distance, make a stunning composition, particularly at sunrise or sunset when the light enhances the textures and colors of the rocks.

4. Fairyland Loop Trail

Fairyland Loop Trail, slightly off the beaten path, offers photographers the chance to capture unique and less-photographed views of Bryce Canyon. The 8-mile trail meanders through a beautiful landscape filled with hoodoos, providing plenty of opportunities for capturing the park's remarkable geology up close.

5. Paria View

Paria View presents an opportunity to capture a slightly different perspective of Bryce Canyon. Here, photographers can capture the stunning vista of hoodoos against the backdrop of Boat Mesa. In addition, this overlook is an excellent location for star photography due to its dark skies.

6. Mossy Cave Trail

Mossy Cave Trail, located in the northern section of the park, is a hidden gem. Along this trail, photographers can capture a small waterfall (seasonal), the mossy cave for which the trail is named, and unique views of hoodoos and the Paria River.


Bryce Canyon National Park, with its distinctive landscape and captivating geological formations, offers a wealth of subjects for photographers. The park's diverse range of viewpoints and trails ensures countless opportunities to create awe-inspiring pictures. Whether you're an experienced landscape photographer or a photography enthusiast, this guide will help you navigate the best spots to capture the unique beauty of Bryce Canyon National Park.