Peter Lik Style Fine Art Photography and Prints is only the beginning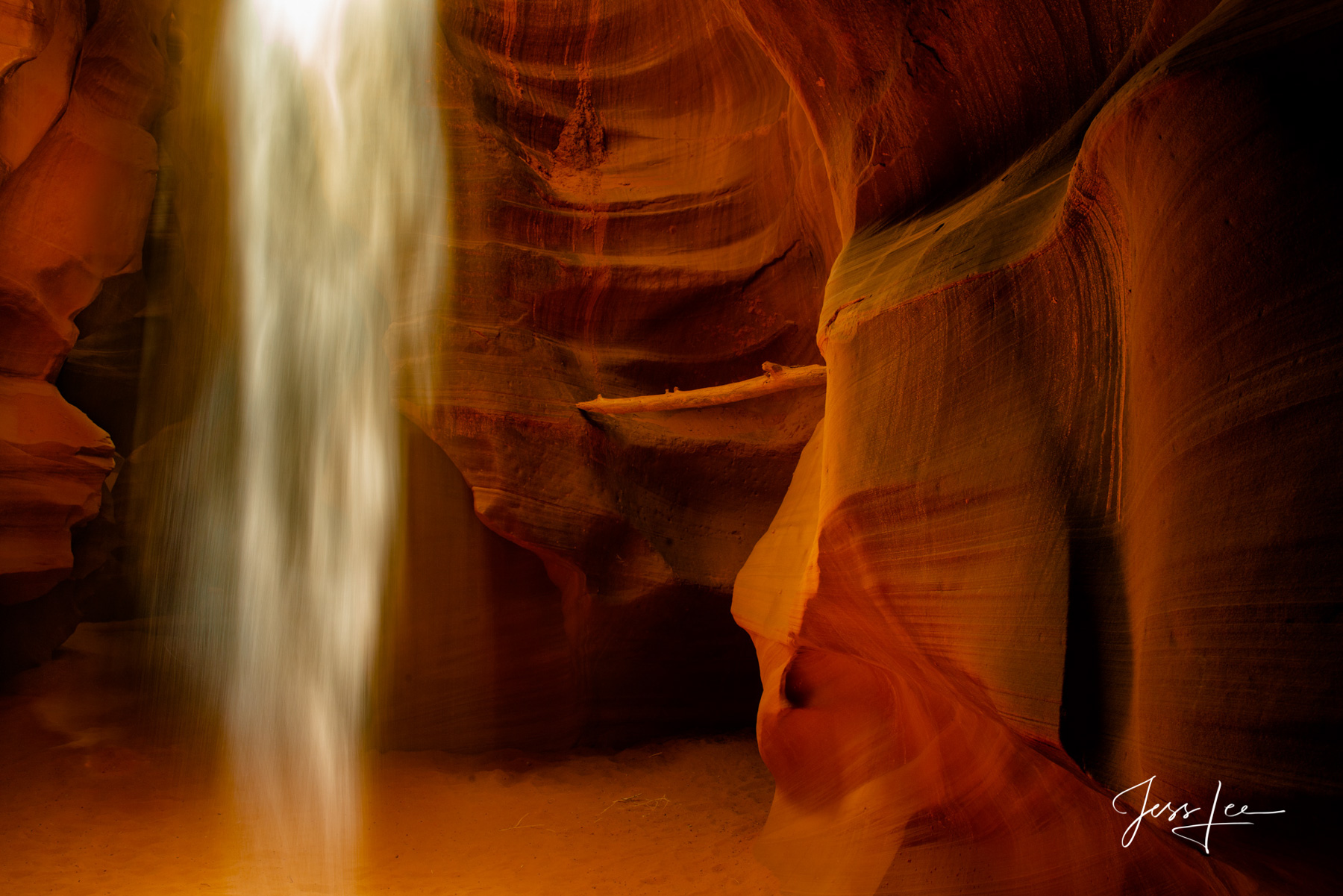 Much of Peter Lik's photography is hallmarked by bright, bold colors in the wide panoramic format. People often wonder how he achieves fine art landscape photography prints that are so bold and bright that they appear to be backlit. The process to achieve this backlit look is called Face Mounted Acrylic Prints with high gloss papers mounted on a rigid surface covered with one or more acrylic sheets. Face Mounted Acrylics are not a secret process with unique materials as propertied by several photographers trying to make themselves special with their marketing. The process makes a very attractive presentation with bright colors, as in the popular Japanese Maples found in the Pacific Northwest and other red-colored scenes. The print process is explained here on my page, where I discuss the type of presentation offered at Jess Lee Photography. But the truth is that the face-mounted acrylic print that has been referred to as the Peter Lik ™ Style is truly an exceptional way to present fine art photography and is offered by many photo printing labs worldwide to all photographers. I enjoy seeing Peter Lik photos in his Las Vegas galleries. Viewing Peter Lik prints in person is impressive, and if you miss that, his well-schooled sales staff' or "Art Consultants" will surely go into deep detail describing the images that fairly leap off the black walls. If you can't visit one of Lik's many galleries you can see his work online. Peter Lik is a skilled landscape photographer, and I've admired his work for years but didn't understand what a great businessman Lik is until I visited one of his galleries. Not only is Lik's work stunning, but if I were ever to have another brick-and-mortar gallery, I would seriously consider engaging in a bidding war to capture some of the talented Art Consultants from a Peter Lik Gallery.

Peter Lik's Fine Art Photography Style
Peter Lik®, whether you love his work or think he is a fraud, has changed the way collectors select photography. Peter Lik has also made photographers reconsider the definition of Fine Art Photography.
The Fine Art photography in this article is the sole property and creation of Jess Lee and in no way represented the work of any other photographer.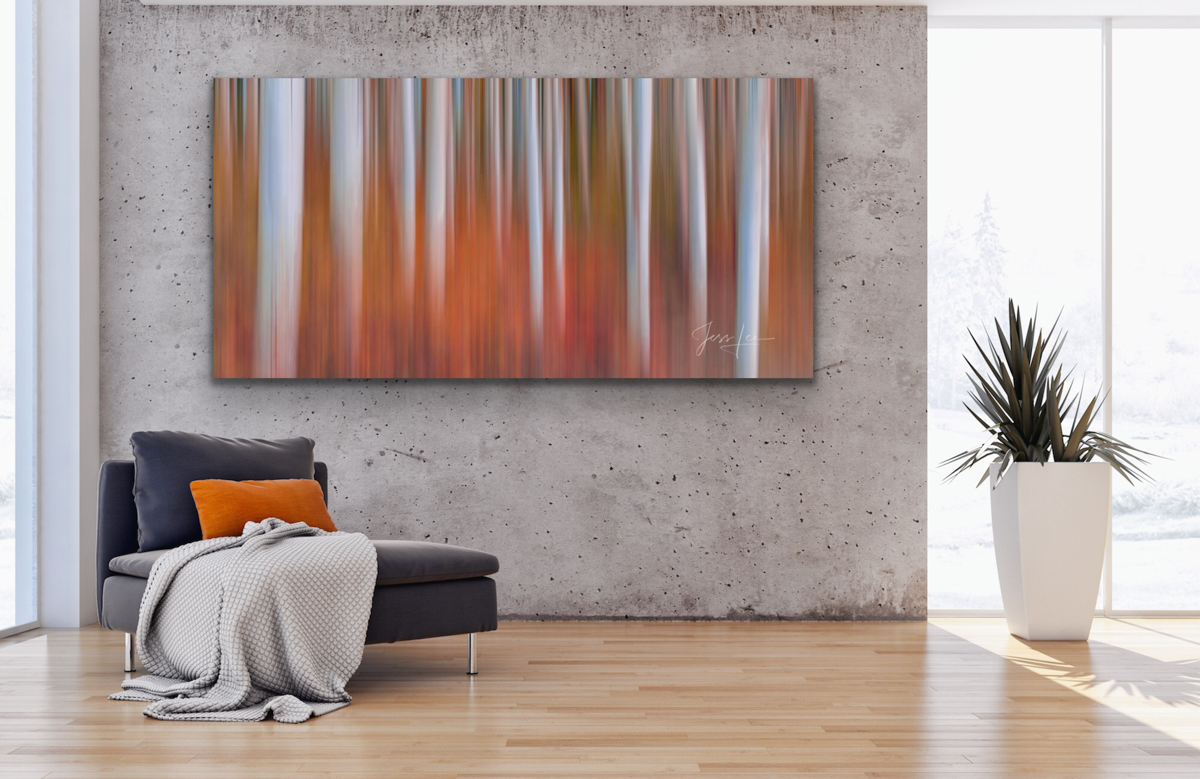 Fine Art Photography is a term that has been loosely thrown around in the world of art. But what does it actually mean?

Well, it means that your photos are not just photographs, they are ART. Even more than that, they are FINE ART! Fine art photography is defined as an art form, with aesthetic value, whose medium is photography. Fine art photography can be created by any artist or photographer who has mastered the craft. There are no limitations on the subject matter or approach to creating fine art photography.

This is what Fine Art Photography in Nature is today. In the past, we only thought or were told that Fine Art Photography had to be Black and White stark images preferable of a dimly lit street in Europe or the figures of nude young women.

Thankfully we are past that foolish definition, Peter Lik and other creative photographers have shown the world that bold colors, creatively processed large prints, and careful compositions, are the preferred art of many Luxury home buyers, Collectors, and people who are not afraid to purchase what the enjoy.

What is the normal definition of Fine Art Photography?
The term 'fine art photography' is used to describe photographs that are not just images, but are also pieces of art. Unlike normal photographs, fine art photographs are not limited by subject matter or approach to creation.
Anyone who has mastered the craft can create a work of fine art photography.
Fine Art Photography is a beautiful way to capture the world in a new light. It's an incredible form of self-expression that helps us remember and appreciate what we love most about life.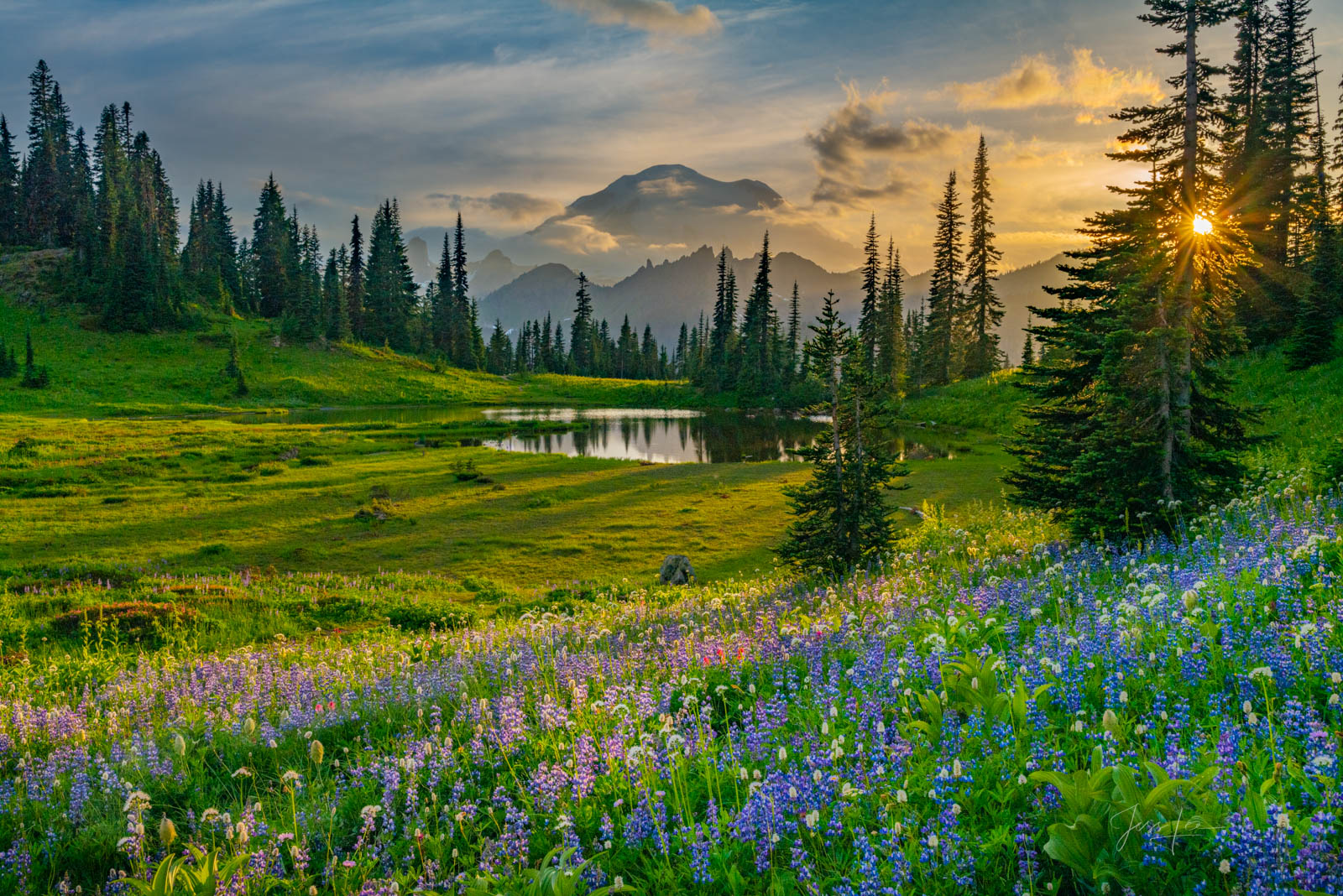 The Different Approaches to Fine Art Photography
Broadly speaking, there are two major approaches to fine art photography.
The first is surrealism. This style relies heavily on the imagination of the artist and uses techniques like double-exposure or digital manipulation to create images that might not be possible in reality. Photographers like Peter Lik and other creative photographers are well known for this approach.
The Peter Lik style photography subjects range from ( links to Jess Lees Prints ) tree photography to Antelope Canyon and many other subjects you might see on a daily basis but may not recognize as a photo subject. The Peter Lik photography style has achieved worldwide attention and acclaim since its main value is in being none traditional.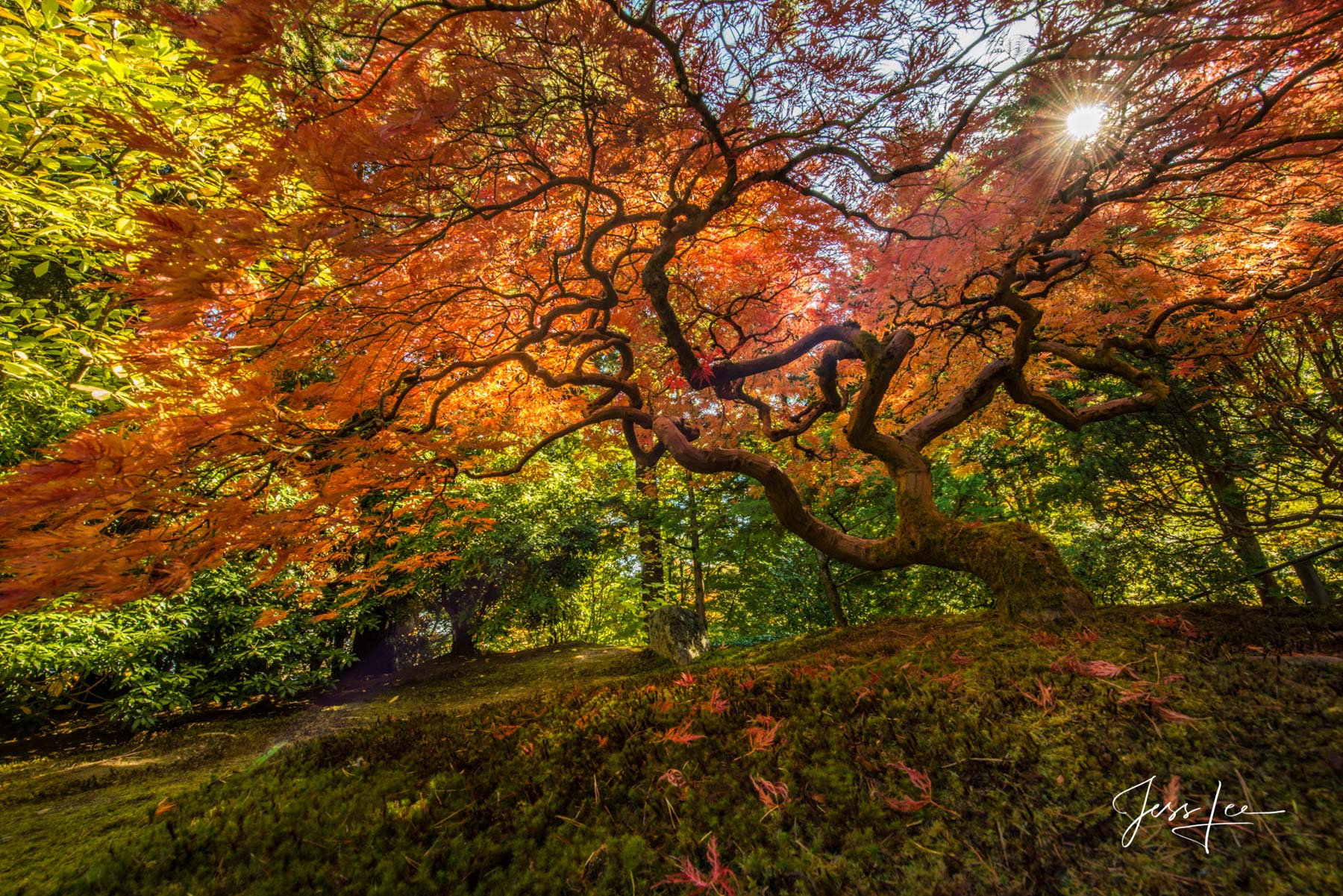 The second approach is realism, which strives to produce images that resemble what you would see with your own eyes. Ansel Adams was a photographer who utilized this classic technique. Of course Ansel Adams is widely know as the father of western and National Parks landscape photography and especially the beautiful valley and granite buttresses of Yosemite. Adams large format photography created in the 1930s and 40's still hold a place in the portfolio of today's master fine art landscape photographers such as Jess Lee's color and black and white work of mountains and National Parks such as Grand Teton and Yosemite.
There are many other distinctions between various types of photography, but these two main types give you a good idea of what constitutes fine art photography.


How Peter Lik Style Fine Art Photography Changed the Industry
After the release of Lik's, "Phantom" series in 2006, Peter's style seemed to many as something fresh. This new approach to fine art photography has become more prevalent in the industry, and has allowed photographers to express themselves with their own styles, often blending classic landscape images with the vibrant color and light captured with today's highest-resolution cameras.

This freedom of expression has also given rise to a myriad of opportunities for artists, who can now create work that is true to themselves.
By practicing his craft and developing his style Lik has become an icon of fine art photography. He is credited with paving the way for other artists who are interested in following their own artistic visions.

Conclusion
Fine art photography is a form of art that has been around for over a century. It's only recently come to be recognized as its own genre of photography. Fine art photography can be created by any artist or photographer who has mastered the craft and you can see great examples of this artistry here in the galleries of Jess Lee Photography.
There are no limitations on the subject matter or approach to creating fine art photography, which makes this type of photography appealing to many photographers and artists. Here at Jess Lee Photography, you will see many styles of photography each mastered and presented to match the subject.
Photos Copyright © Jess Lee
How to make your work compete with Peter Lik or any other photographer?

In my workshops, beginning photographers often ask me how to produce work similar to Peter Lik, Ansel Adams, Galen Rowel, or other famous landscape photographers. My advice is to create their style when capturing nature photographs - be your desired style is like Peter Lik's or not. While I encourage beginners to find inspiration in the photographic masters of our world, I urge you never blatantly to copy other framed fine art photography. J. Trout, the renowned American marketing professional, has shown that copying doesn't work. There is a difference in taking inspiration from a location or concert and flat-out copying another's work. No matter how great the art it is still a blatant copy that the original artist didn't produce. If you want to avoid your work from being seen as a reproduction, it's essential to find your style and be original. Trust me - forget about success and focus on your unique spirit. You should always put your vision ahead of profit, do what makes you happy first, and pursue your art version, not copy any other photographer. Do that, and the rest will come into place. First, focus on creativity. Test to find what works for your style and nurture the chemistry between you and your vision. Explore various photography techniques, and when you find something new and original, embrace it - the market will follow! Show your buyers something new that's not been done before without copying the greats but not ignoring your inspiration.
---
Non Affiliation Disclaimer
Jess Lee Photography is an independent business. There is no affiliation, association, authorization, or endorsement of Jess Lee Photos by, or in any way officially connected with any other company, agency or government agency. All product and company names are trademarks or registered trademarks of their respective holders. The use of any trade name or trademark is for identification and reference purposes only and does not imply any association with the trademark holder of their product brand(s). All photographs found on this website are owned and copyrighted by Jess Lee Photos LLC.

The photography on JessLeePhotos.com is the sole property and creation of Jess Lee and in no way is affiliated with Peter Lik™ or any other photographer. Any similarity is solely, for example of a format, perspective, or style.