Curating Elegance: Choosing Black and White Fine Art Photography for the Luxury Home


When it comes to infusing your luxury home with a sense of sophistication and elegance, the right black and white fine art photography print can serve as a centerpiece, compelling every gaze and complementing the space's exclusive aura. The absence of color in these prints brings forth a play of light, shadows, and textures, creating a timeless appeal that enhances any room. However, selecting the perfect piece involves considering room size, color themes, style, and the distinctive qualities of various print materials such as acrylic, metal, canvas, traditional paper, and wood-mounted plaques.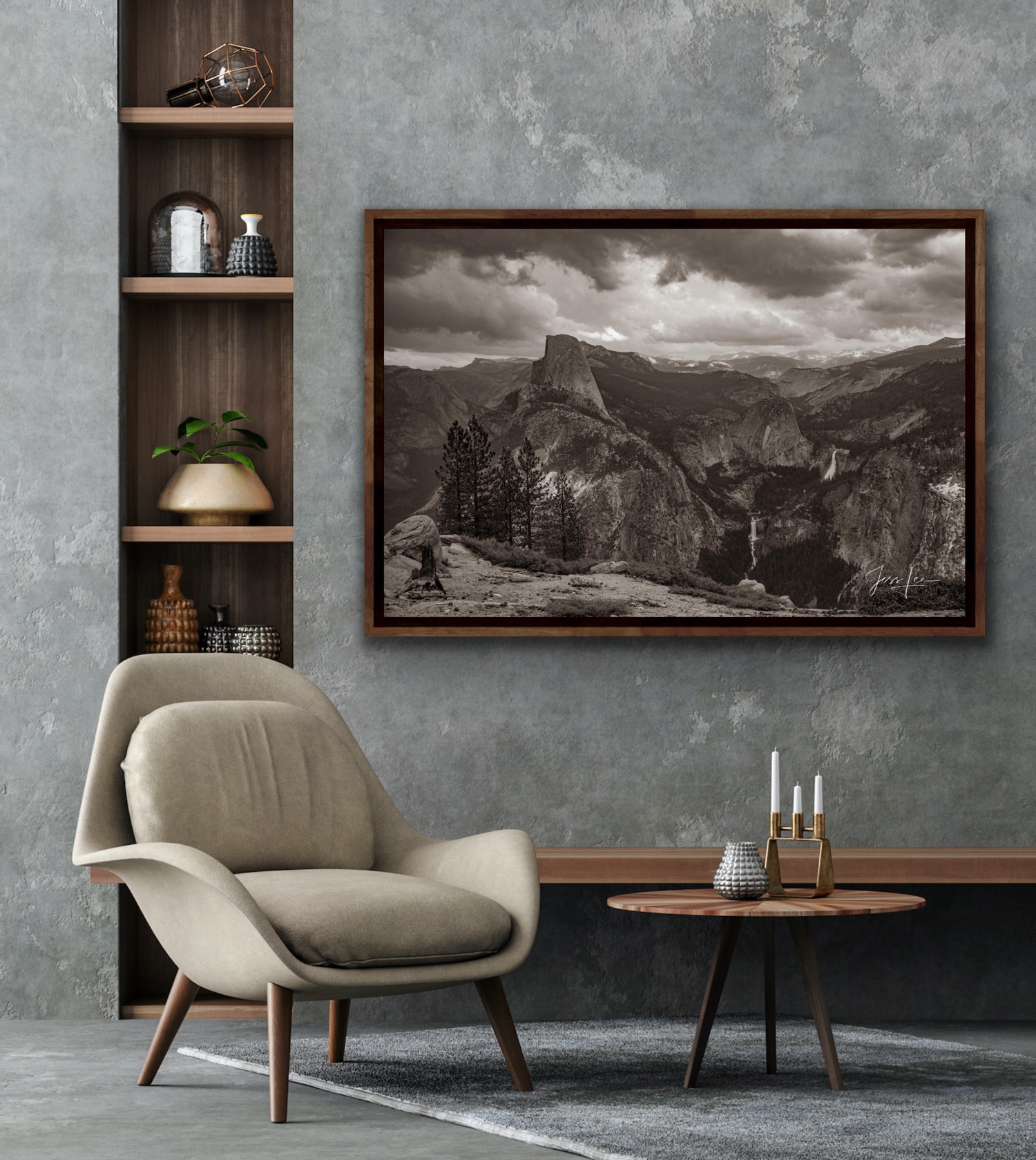 Room Size and Ambient Light

Begin with the dimensions of your space. A large room with high ceilings can host a grand, oversized print that commands attention. Smaller spaces often benefit from more intimate prints that invite closer viewing. Consider the ambient light as well—natural light can cast varying tones across the room throughout the day, which can dramatically alter the mood and visibility of a black and white print.

Complementing Room Color and Style

While black and white photography transcends color schemes, the tones of your room should harmonize with the artwork. Cooler tones and minimalist decor invite a stark, high-contrast print that stands out, whereas warmer, richer interiors pair well with prints that have a soft tonal range, adding depth and warmth. The style of your home should also guide your selection—contemporary spaces often benefit from abstract or architectural photography, whereas traditional decors may call for classic landscapes or portraiture.


Placement and Framing

Finally, consider the placement and framing of your black and white print. Above a fireplace, a sofa, or as the centerpiece on a feature wall, the print should be placed at eye level to become an integral part of the room. Frames range from minimalist to ornate and should complement both the print and the room's style. In luxury homes, consider custom framing that can include museum-quality glass to protect the print from UV rays and glare.

In choosing a black and white fine art photography print, you're selecting a piece that will not just decorate but will also enhance and interact with the space. With the exceptional quality and service provided by establishments like Jess Lee Photography, your luxury home can be graced with a piece that stands the test of time, both in durability and style, while always resonating with the sophistication that luxury living demands.