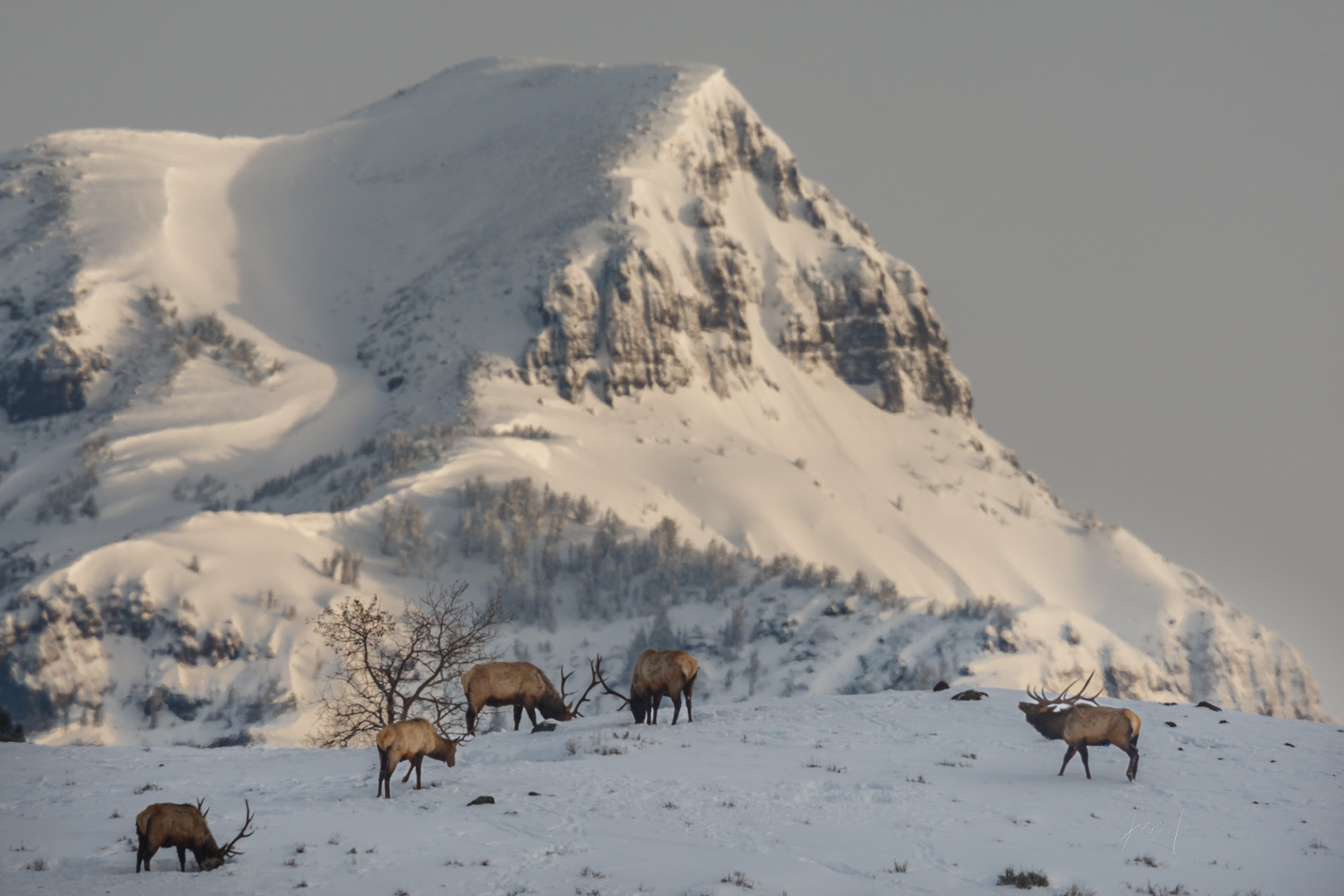 The Elk Photography Wall Art Print Gallery offers the finest quality limited edition art works available in Acrylic, Metal, Canvas and Fine Art Paper framed and unframed ready to hang prints.
Enjoy the beauty of Elk Photography Prints in your home

Welcome to the Elk Photography Print Gallery where you can view, learn more about, and purchase stunning limited edition fine art Elk photo prints. Photographing Elk is one of the great pleasures a wildlife photographer can encounter especially when elk are in the "Rut" or breeding season during September and October. Elk or "Wapiti" as they are call by many westerners are one of the most magnificent large animals in North America. Not only is the activity of the bull gathering their harems impressive but the Bull Elk behavior with almost choreographed prancing and head tossing makes for dramatic photographs. Since elk are one of my favorite wildlife subject I could go on for many pages about my experiences while photographing Elk for magazines and advertising publications during the past 40 years but I will let some of my favorite pictures tell some of those stories.
Elk range in forest and forest-edge habitat, feeding on grasses, plants, leaves, and bark. Male elk have large antlers which they shed each year. Males also engage in ritualized mating behaviors during the rut, including posturing, antler wrestling (sparring), and bugling, a loud series of vocalizations that establishes dominance over other males and attracts females. Although it is currently native to North America and central/eastern Asia, it had a much wider distribution in the past. Populations were present across Eurasia into Western Europe during the Late Pleistocene and survived into the early Holocene in southern Sweden and the Alps; the extinct Merriam's elk subspecies ranged into Mexico. The elk has adapted well to countries where it has been introduced, including Argentina and New Zealand. Its adaptability may in fact threaten endemic species and the ecosystems into which it has been introduced.