Best California Mountain Photography Locations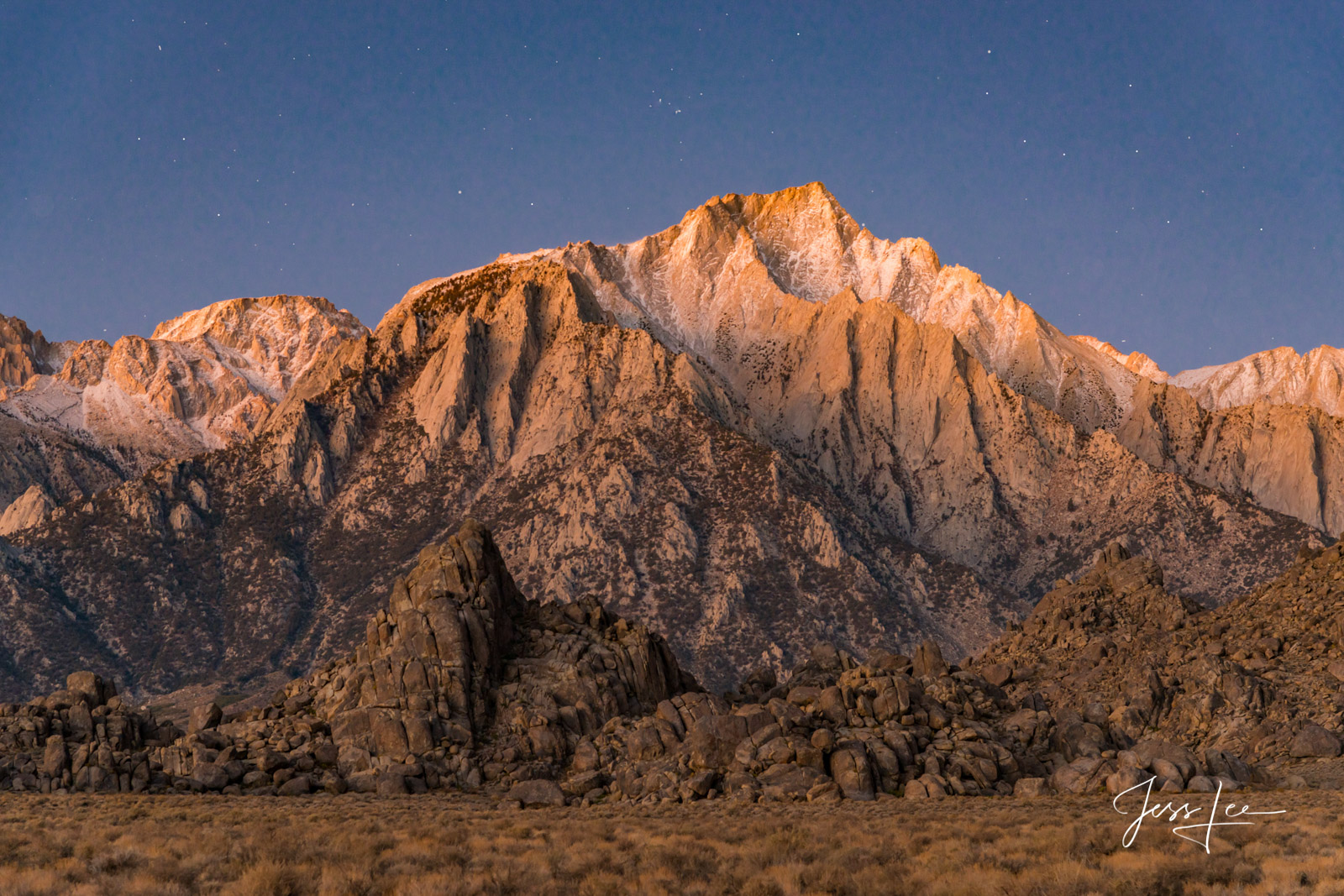 California is known for its diverse landscape, including its stunning mountains. From the towering peaks of the Sierra Nevada to the rugged terrain of the San Gabriel Mountains, there are plenty of opportunities for photographers to capture the beauty of California's mountains. In this article, we'll explore some details about photographing California mountains, including location and equipment.
Locations
One of the best places to photograph California's mountains is in the Sierra Nevada range. Located in the eastern part of the state, this range is home to some of the highest peaks in the country, including Mount Whitney, which stands at 14,505 feet. The Sierra Nevada also offers stunning alpine lakes, meadows, and forests, providing plenty of opportunities for landscape photography.Another great location for mountain photography in California is the San Gabriel Mountains. Located in Southern California, this range offers a unique blend of rugged peaks and desert landscapes. Some popular spots for photography in the San Gabriel Mountains include Mount Baldy, the San Gabriel River, and the Angeles Crest Highway.
Equipment:
When it comes to equipment, the most important thing for mountain photography is a sturdy tripod. Mountains can be windy, and a tripod will help keep your camera steady, especially when shooting long exposures or in low light.A wide-angle lens is also essential for capturing the grandeur of California's mountains. A lens with a focal length of 16-35mm is a good choice for landscape photography. It allows you to capture the sweeping vistas and dramatic skies that are often seen in mountain photography.If you plan to photograph mountains at sunrise or sunset, a graduated neutral density filter can be helpful. This filter can help balance the exposure between the bright sky and darker foreground, allowing you to capture more detail in both areas.Finally, don't forget to pack extra batteries and memory cards, as well as a lens cleaning kit. You never know when you'll need them, and it's better to be prepared than miss a great shot because your battery died or your memory card was full.
California's mountains offer a wealth of opportunities for photographers to capture stunning landscapes. Whether you're shooting in the Sierra Nevada or the San Gabriel Mountains, a sturdy tripod, wide-angle lens, and graduated neutral density filter can help you capture the beauty of these majestic peaks. With the right equipment and a little bit of planning, you can create breathtaking images of California's mountains that will inspire awe and wonder in your viewers.