Picture Guide to Photography Locations in Zion National Park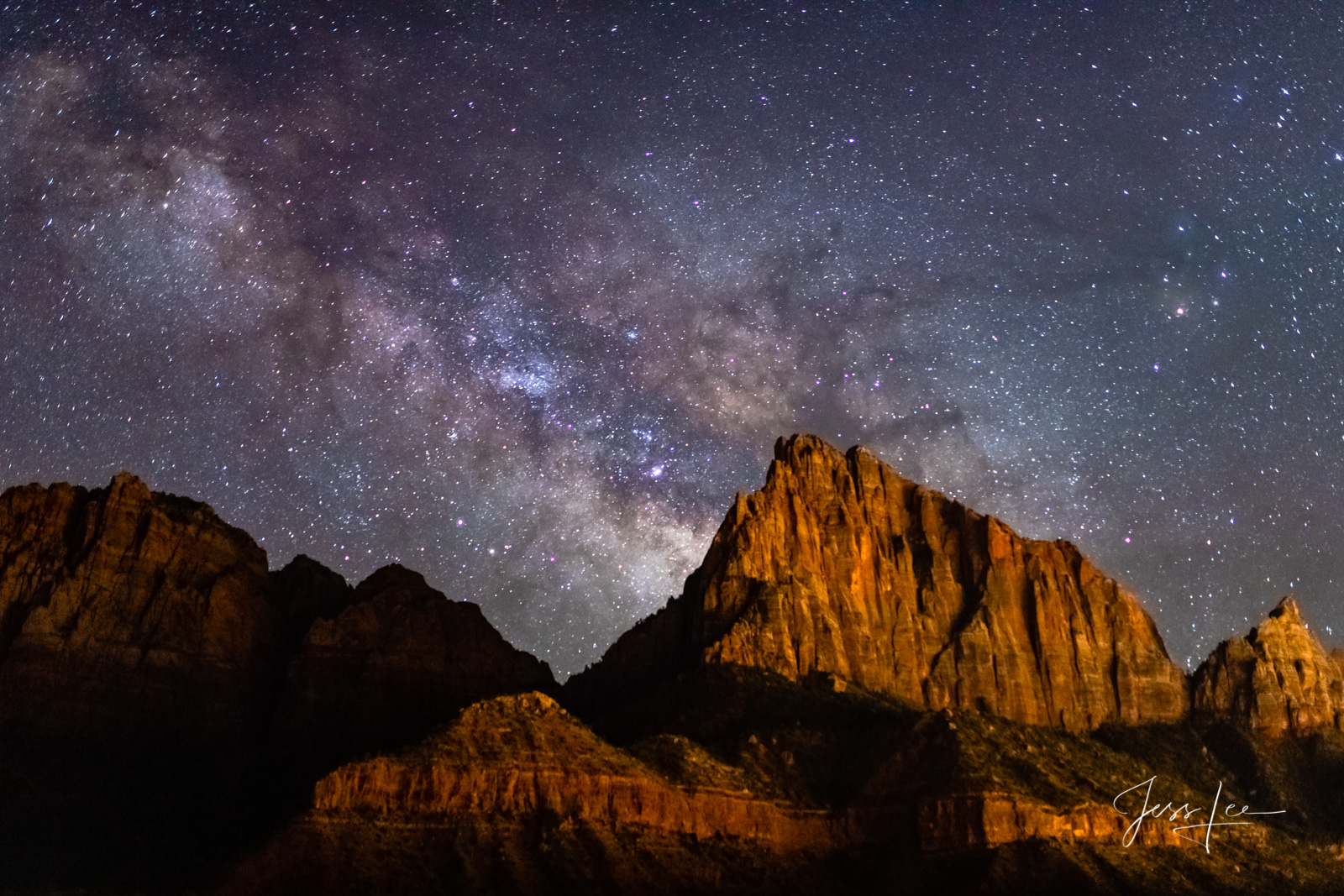 Zion National Park, with its dramatic cliffs, vast canyons, and richly colored landscapes, is a captivating destination for photographers. The park's diverse scenery, ranging from the soaring red and orange sandstone cliffs to the verdant riverside vegetation, provides a myriad of photographic opportunities. This guide will walk you through the top photo spots in Zion National Park to help you frame this natural masterpiece.

The Watchman:
One of the most iconic features in Zion National Park, The Watchman, provides a spectacular subject for photographers. Best photographed from the bridge near the visitor center at sunset, the fiery colors reflected on the sandstone formation create a striking contrast against the backdrop of the clear blue sky.

Angels Landing:
Although the hike to Angels Landing is strenuous, the panoramic view at the summit is beyond rewarding. From this vantage point, you can capture stunning wide-angle shots of the park, including the Zion Canyon and Virgin River.

The Narrows:
An adventure-filled location, The Narrows offers a unique perspective for photographers. The towering canyon walls, the vibrant play of light and shadow, and the meandering Virgin River provide a captivating scene.

Emerald Pools:
The multi-tiered Emerald Pools, with their lush surroundings, are an oasis in the desert landscape. This area is particularly photogenic in the spring and fall, when the waterfalls are more active, and the foliage is in full bloom or changing colors.

Canyon Overlook Trail:
For a less strenuous trek with equally rewarding views, the Canyon Overlook Trail is a perfect choice. The trail ends at an overlook offering sweeping views of Zion Canyon, including the Pine Creek slot canyon and lower Zion Canyon's switchbacks.

Court of the Patriarchs:
The Court of the Patriarchs, named for the three towering peaks resembling biblical figures, provides a stunning portrait of Zion's sandstone cliffs. The view from the small viewing area on the Zion Canyon Scenic Drive is an excellent opportunity for impressive landscape shots.



Zion National Park is a cornucopia of unique landscapes that cater to photographers of all kinds. The mesmerizing topography, marked by towering sandstone cliffs, verdant valleys, tranquil rivers, and enchanting waterfalls, provides endless inspiration. So strap on your hiking boots, pack your camera gear, and set out to capture the awe-inspiring grandeur of Zion National Park, where every view is a masterpiece waiting to be framed.