The Best Arches National Park Photography Locations to create great pictures


Arches National Park in Utah is a paradise for photographers, boasting over 2,000 natural stone arches, vast panoramic landscapes, and captivating geological formations. The park's allure is enhanced by the vibrant hues of red and orange sandstone against the stark blue skies. Arches, Canyonlands, and the Moab hold a special place in my mind. It was here that I first found the wonders of photographing the deserts of Southern Utah. It was here that when spring break came, I loaded up the kids, and we headed for canyon country to escape the waning weeks of winter in Idaho. It was here that one evening I had a long chat around a smoky campfire about the changing wildness of the west with a park ranger named Edward Abby. Of course, that was long ago now let's explore the best locations within Arches National Park for photography and the ideal equipment to capture these stunning vistas.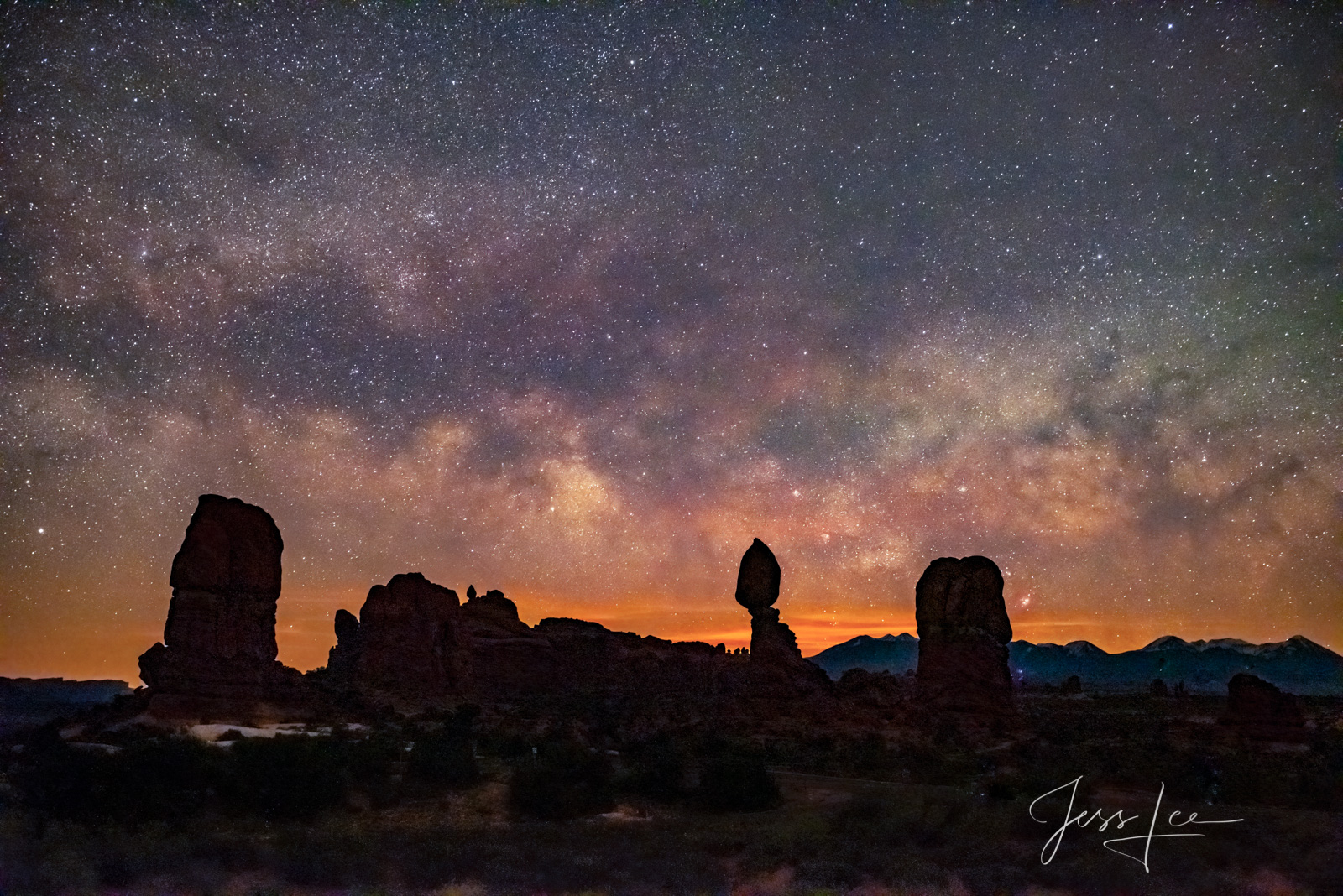 Best Locations for Photography in Arches National Park

Delicate Arch: The most iconic and most photographed location in the park, Delicate Arch, stands majestically alone against the backdrop of the La Sal Mountains. Capture this arch at sunset for a mesmerizing interplay of light and shadows.

Double Arch: This unique formation consists of two giant arches sharing a common end. It's a perfect location to experiment with perspectives and wide-angle shots.

Landscape Arch: Known as one of the longest stone arches in the world, Landscape Arch presents a fascinating challenge for composition due to its thin, elongated form.

Balanced Rock: This surreal geological formation is a testament to the forces of nature and time. It's particularly dramatic in the golden hour when the rock formation stands starkly against the sun's soft glow.

The Windows Section: This area is densely packed with arches and is a perfect place for astrophotography due to its minimal light pollution.

Park Avenue: This viewpoint offers a panoramic view of towering monoliths and balanced rocks, a perfect location for landscape photography.

Devil's Garden: Home to several arches, including the Landscape Arch, this area provides ample opportunities for capturing the rugged and raw beauty of the park.

Fiery Furnace: This labyrinth of narrow sandstone canyons offers a chance to photograph the park's complex and intricate geology.

Courthouse Towers: These gigantic monoliths provide dramatic foreground elements for landscape and architectural photography.


Best Equipment for Photography in Arches National Park

Camera: A DSLR or mirrorless camera with a high dynamic range will provide the most versatility and quality. However, modern smartphone cameras can also produce stunning images.

Lenses: A wide-angle lens (10-24mm) is essential for capturing the expansive landscapes and towering formations. A telephoto lens (70-200mm) can be useful for compressing distances and isolating subjects. A fast prime lens would be ideal for astrophotography.

Tripod: A sturdy tripod is crucial for long exposures, especially for sunrise, sunset, and night photography.

Filters: A polarizing filter can enhance the sky's color and manage reflections, while neutral density filters can help with long exposures in bright conditions.

Extra Batteries and Memory Cards: The park is remote, and having extra batteries and memory cards can be a lifesaver.

Remote Shutter Release: This will help avoid camera shaking during long exposures.

Flashlight/Headlamp: Necessary for safely navigating in the dark during early morning or evening shoots.
Before you go for the latest information, check the Arches National Park website and the weather forecast since conditions can change rapidly.

Arches National Park is a treasure trove of photographic opportunities, with its awe-inspiring arches, majestic monoliths, and stunning panoramic views. Armed with the right equipment and knowledge of the park's most picturesque locations, photographers can create captivating images that truly capture the park's essence. Whether you're a seasoned professional or a passionate amateur, the park offers endless opportunities for exploration and artistic expression.

Remember, the best photograph is not only about the location or the gear but about your ability to capture the essence of Arches in your images. After you make the iconic shot try to imagine a different angle or use of light to make an image that is your own.
Most of all, just enjoy Arches National Park.