Yellowstone is truly a nature photographers paradise. Well known as the first National Park Yellowstone is truly a place like no other. Just imagine an active volcano that is a home for most of the large mammal species the North America, has active thermal areas of bubbling hot spring a spewing geysers, and draws over 4 million visitor a year. For the photographer seeking solitude it may not be the best place to seek your images. That said, if you are willing to enter the park before dawn and leave after dusk you may be rewarded with photos it is not possible to capture anywhere else on the planet.
I began my photography career in Yellowstone in the 1970's. At that time my passion was to photograph truly wild animals in their natural habitat. Even today that is still one of most spectacular things to photograph in Yellowstone.The wildlife is abundant with Bison, Elk, Wolves, Moose, Coyotes, Deer and many other species living among the mountains, forests, rivers and thermal areas.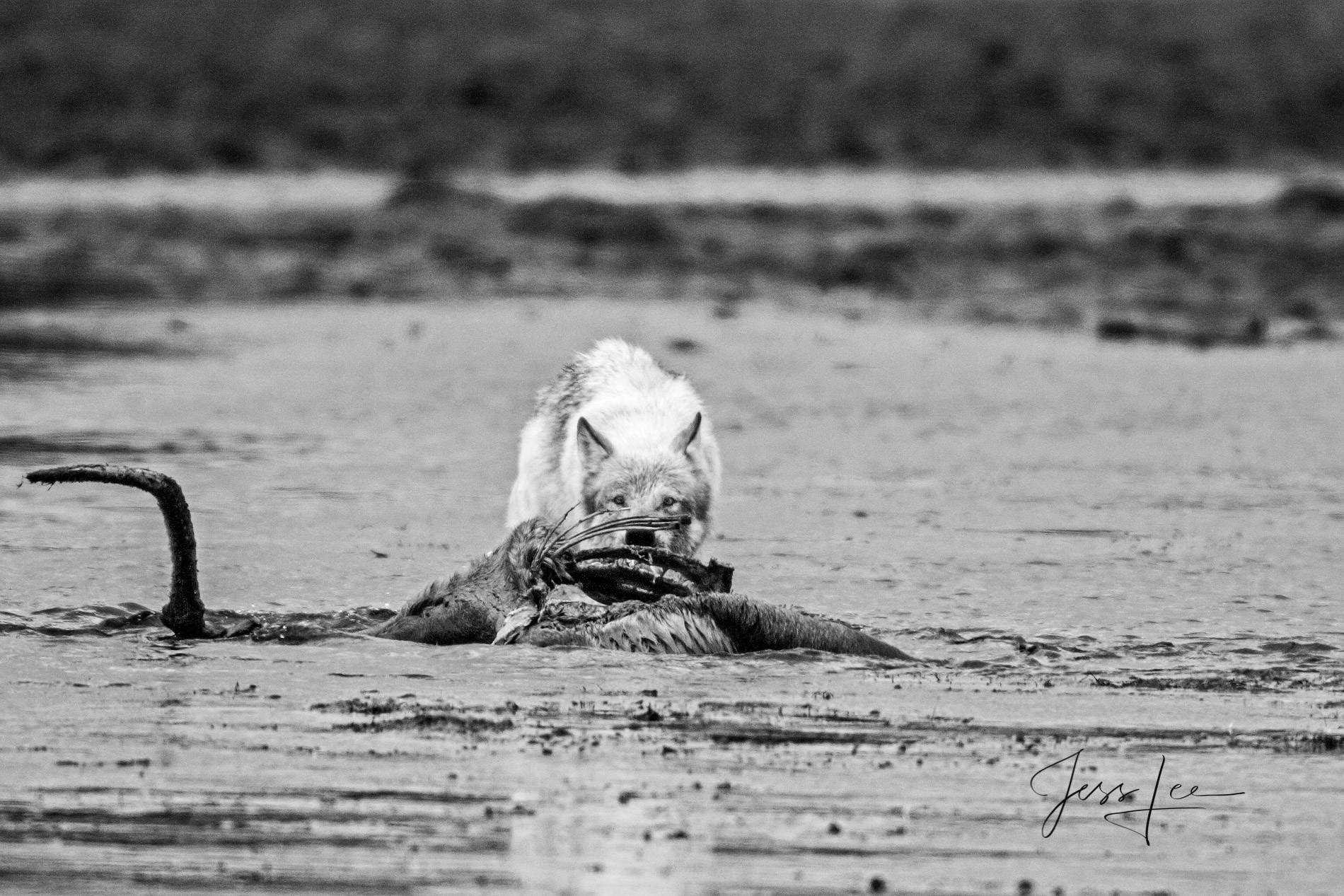 In addition to the fabulous wildlife Yellowstone has some of the most unique and wonderful landscape photography available anywhere. In addition to the popular Old Faithful and Grand Canyon of the Yellowstone there is the Grand Prismatic Spring, Mammoth Hot Springs, West Thumb Geyser Basin, Gibbon Falls, Lamar Valley and many more. You could spend a lifetime photographing here and I have. All of these image presented in Luxurious Fine Art Prints available in several styles and presentations which can be seen below each photo after you make your selection.
Yellowstone National Park is the World first National Park and now part of the one of 63 National Parks in the United States and was designated as such in 1872. It covers over 3,500 square miles and receives over 4 million visitors each year. There are countless possibilities for Landscape and Nature Photography.