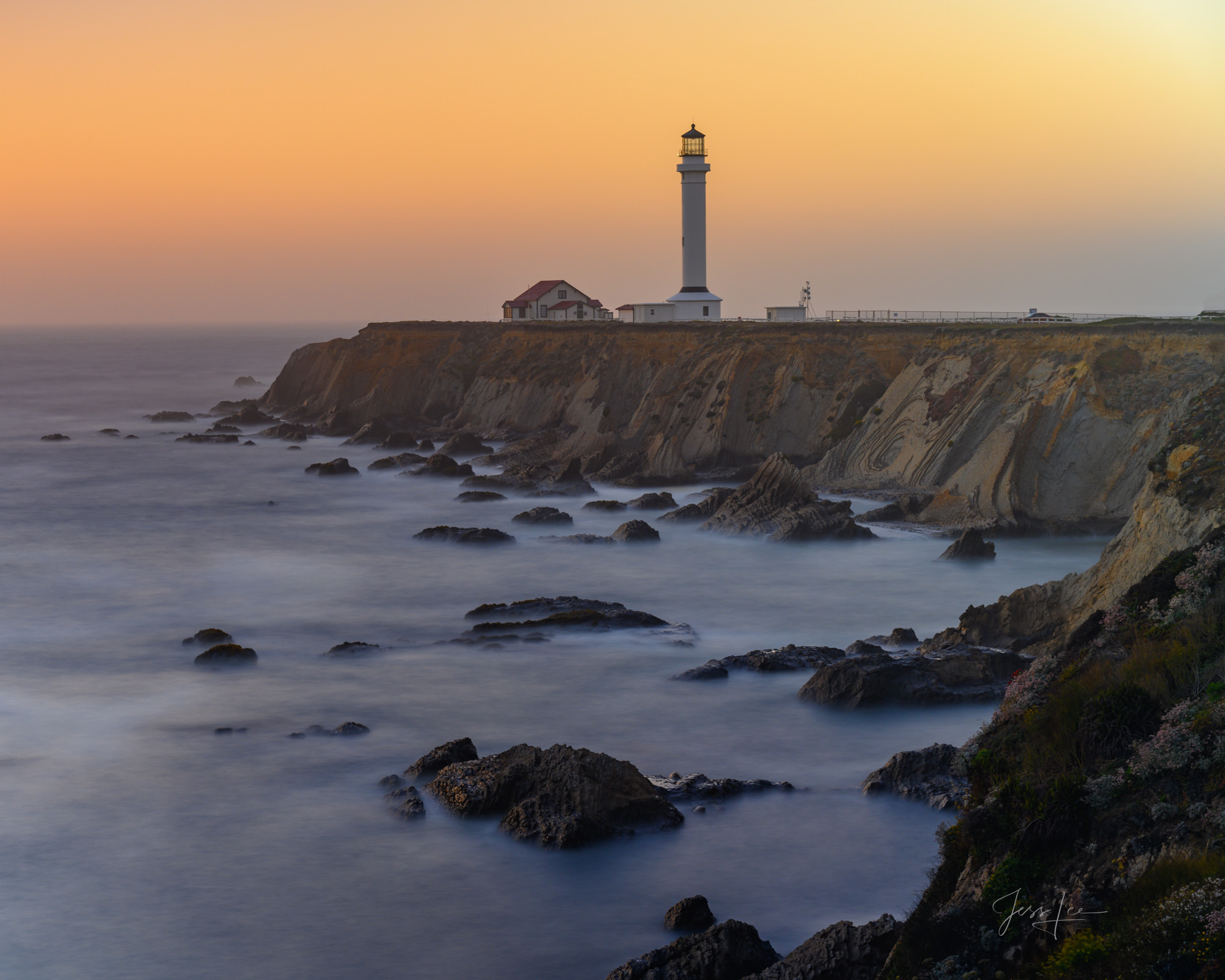 CALIFORNIA COAST FINE ART PHOTOGRAPHY
California Coast Photography Gallery featuring the beauty of Californias Pacific Coastal shoreline. The California Costal pictures gallery is a collection of images from the main California Photography gallery for selection as fine art prints. These pictures are the careful select works from the many trips I have taken to capture the beauty and wonders of the California Coast. Having the great fortune to create images on the California Coast many times has given me the opportunity to witness and capture in these images the power, rugged beauty, and serene splendor of the California Coast. The pictures showcased in this galley gives you the unique opportunity to bring the many moods of the California coast to your space.

Here we present photography prints from pictures of the old-growth redwoods just south of the Oregon border on to the Northern California Coast and past world-famous San Francisco's Golden Gate to the Monterey's Big Sur on to California's Central Coast to Los Angeles and the southern border south of San Diego, is one of the most beautiful oceanside's in the world. The beauty of the California Coast was ingrained in me during a misspent youth traveling the coast of California near where I was raised in the Central Valley. Our home near the foothills of the Sierra Nevada mountains served as a jumping off point for my visits to the over 655 miles, California's coast which comprises a variety of ecosystems and iconic landscapes proving countless stunning views and landscape photography locations. It was here on the coast and in the mountain of California that I first fell into my lifelong love of nature and photography.