Wyoming Wild Horses September 11-14 2021
Join Jess Lee, Nationl Geographic Cover Photographer and widely acclaimed western photographer for an incredible 4 days of great wild horse photography!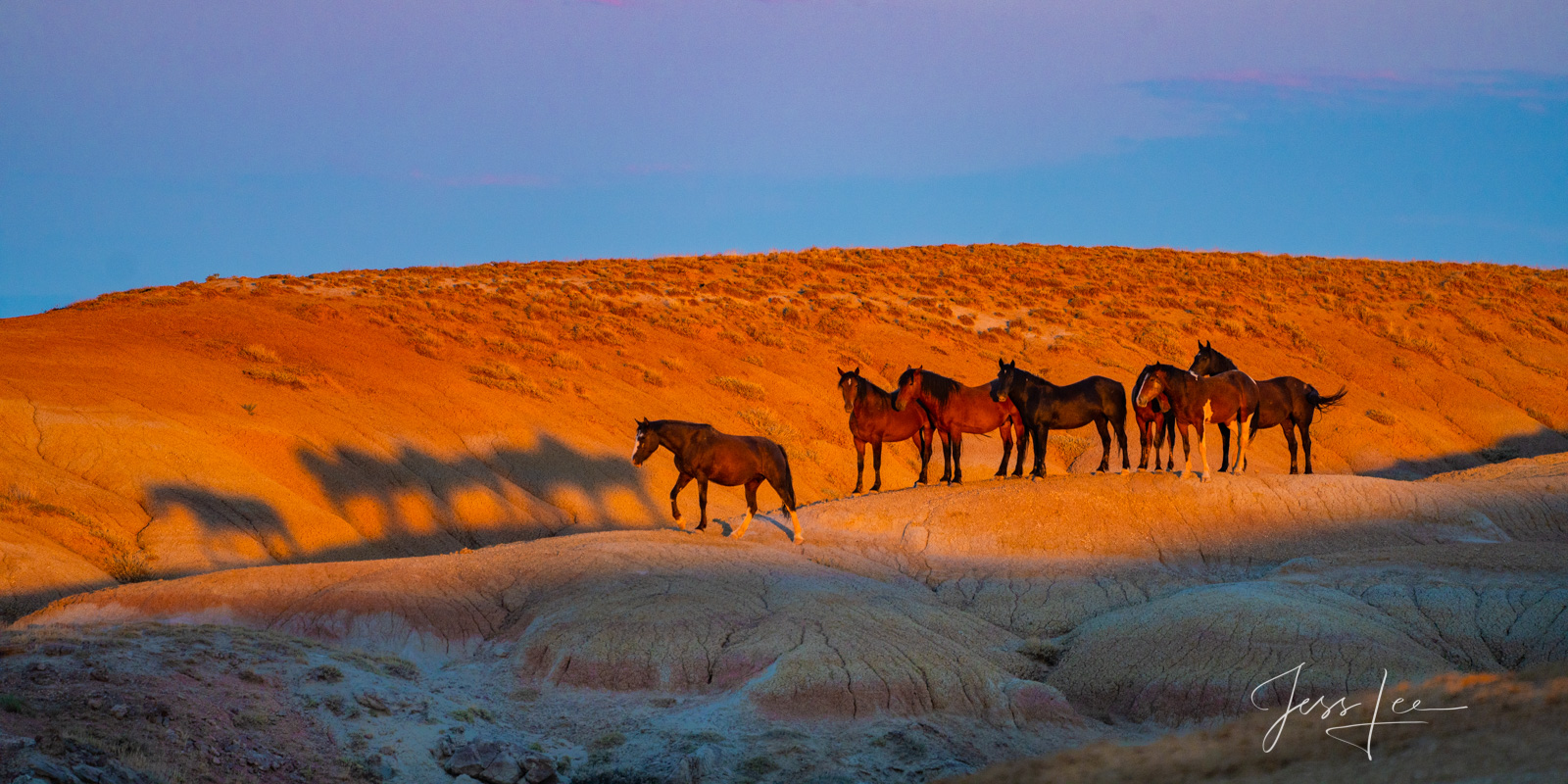 Wild Mustangs evoke the romanticism of the old west. Having always been symbols of the West and living examples of a wide-open landscape and the untamed frontier spirit of what once was and what should always be. The wild horses of Wyoming are a photographer's dream.
If the idea of nostrils flaring and the sound of thundering hooves gets your adrenaline pumping, this is a workshop you won't want to miss. Wild horses thrill us with their power and majesty and it's your turn to capture that power in your images and take it home.
To see more photos from this trip please visit here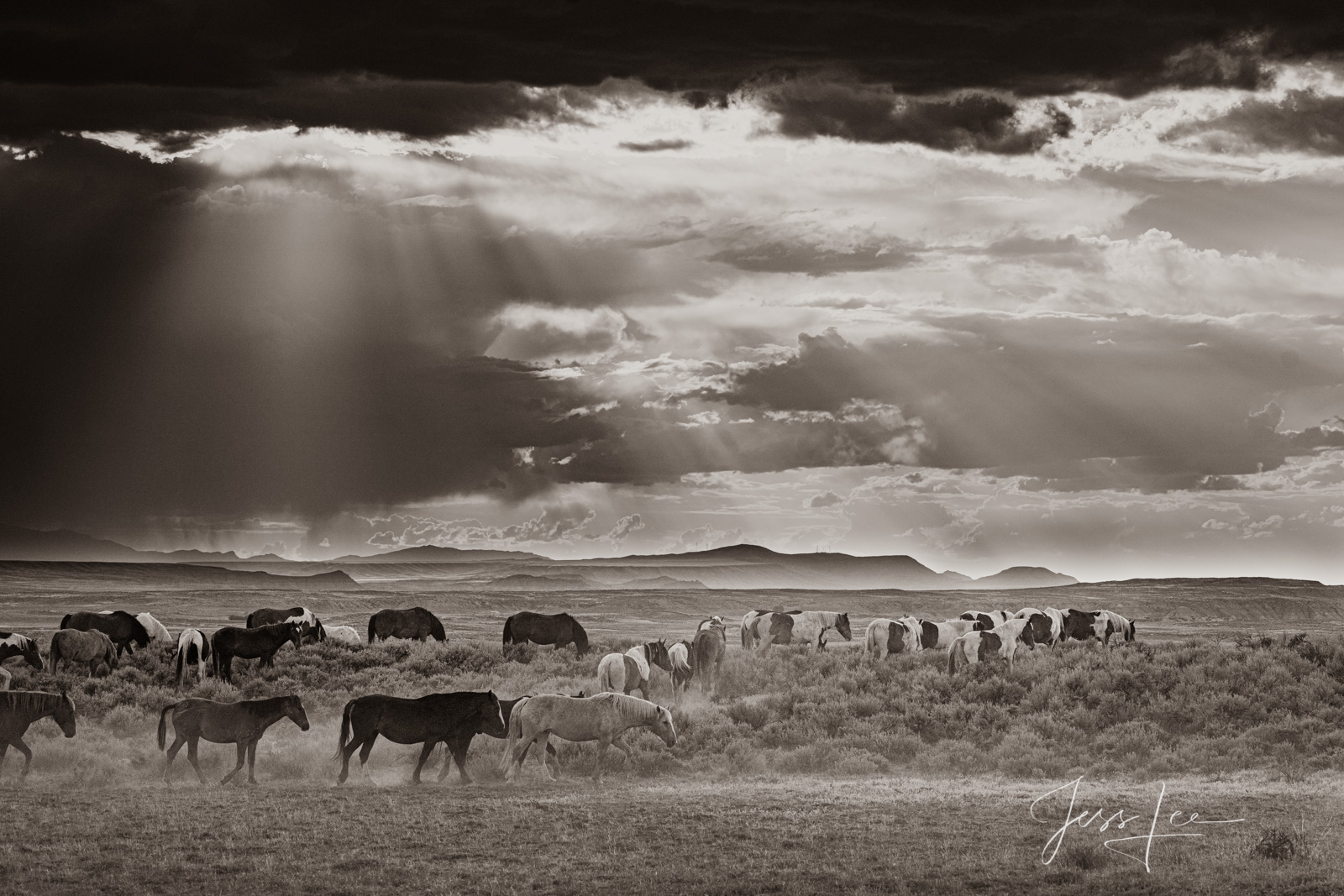 Jess will share a lifetime of experience and insights; specific techniques and animal behavior they have learned throughout their lives, along with their unique philosophy about what goes into creating images that are far more than just a snap shot.
From the raw power of the stallions, to the fragility of a newborn foal, its hard not to be in awe of wild horses, as well as be inspired by them. Come and immerse yourself in their spirit with us.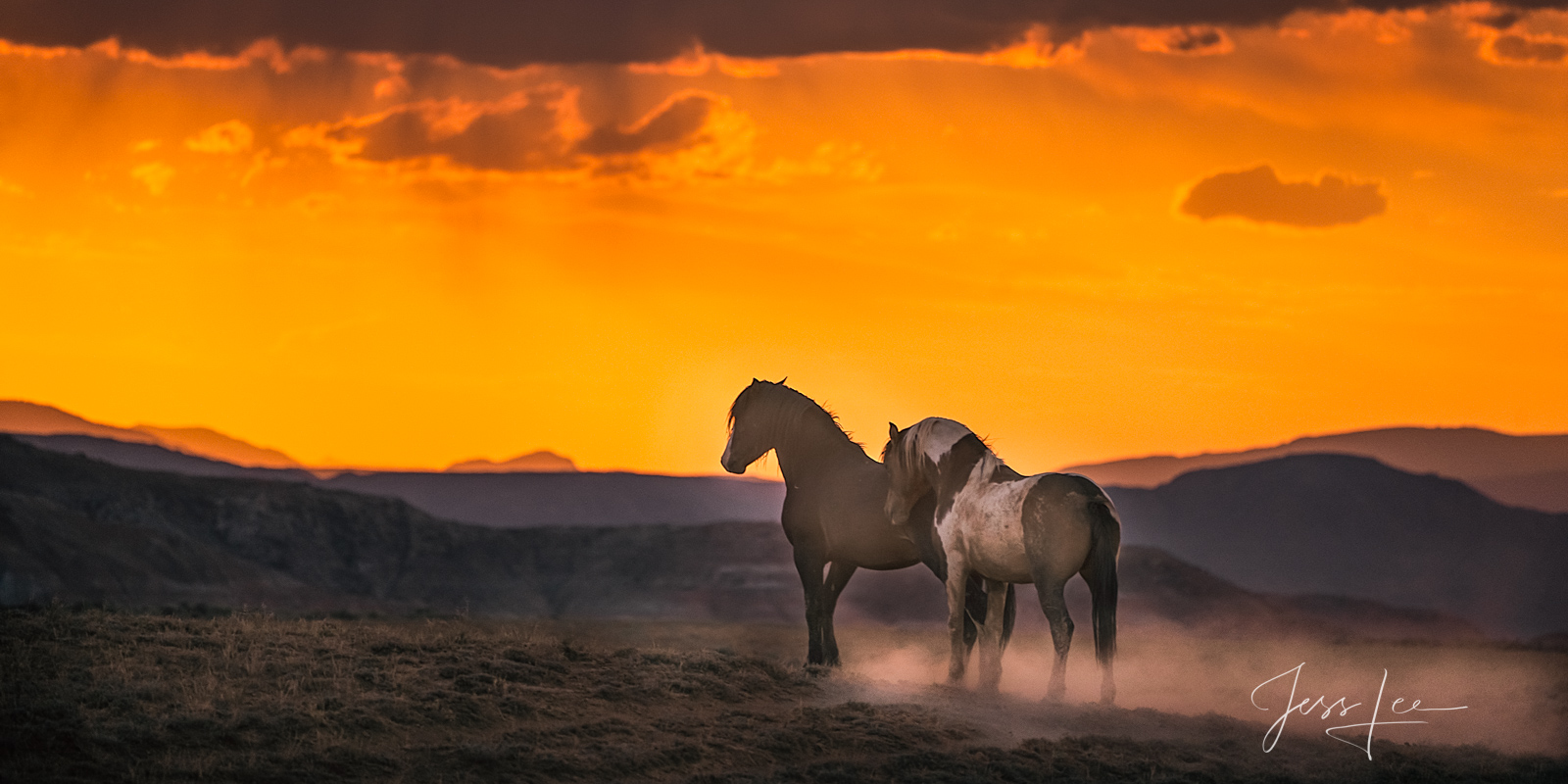 Join this 4 day Wyoming wild horse photography workshop. We will photograph wild horses at McClougha Peaks wild horse management areas near the great wester destination town of Cody Wyoming. In addition to the wild horses, participants will have a chance to see an abundance of wildlife and take in some of the best scenic vistas in Wyoming. When you are finished with your trip on the wild side you can continue on to the near Yellowstone National Park.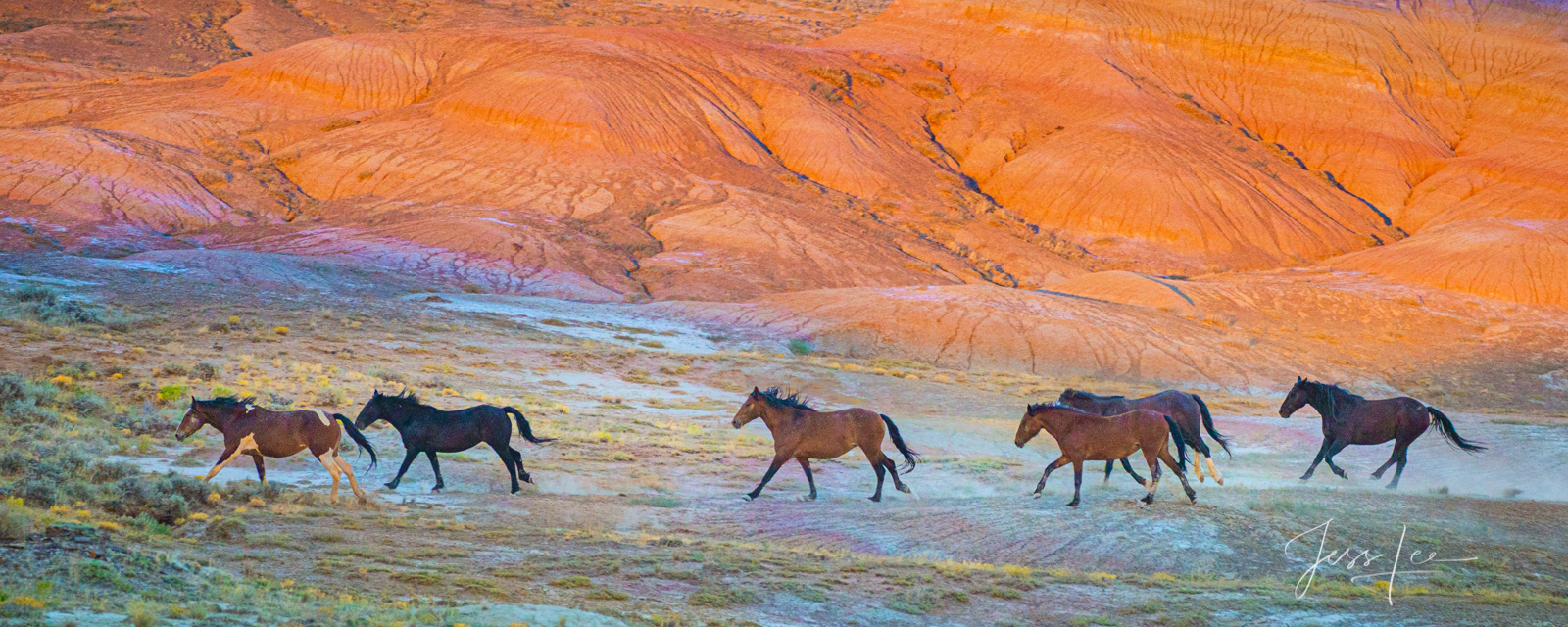 This fabulous trip begins the afternoon of the 11th in Cody Wyoming and continues with morning and afternoons on the wild horse range until the morning of the 14th.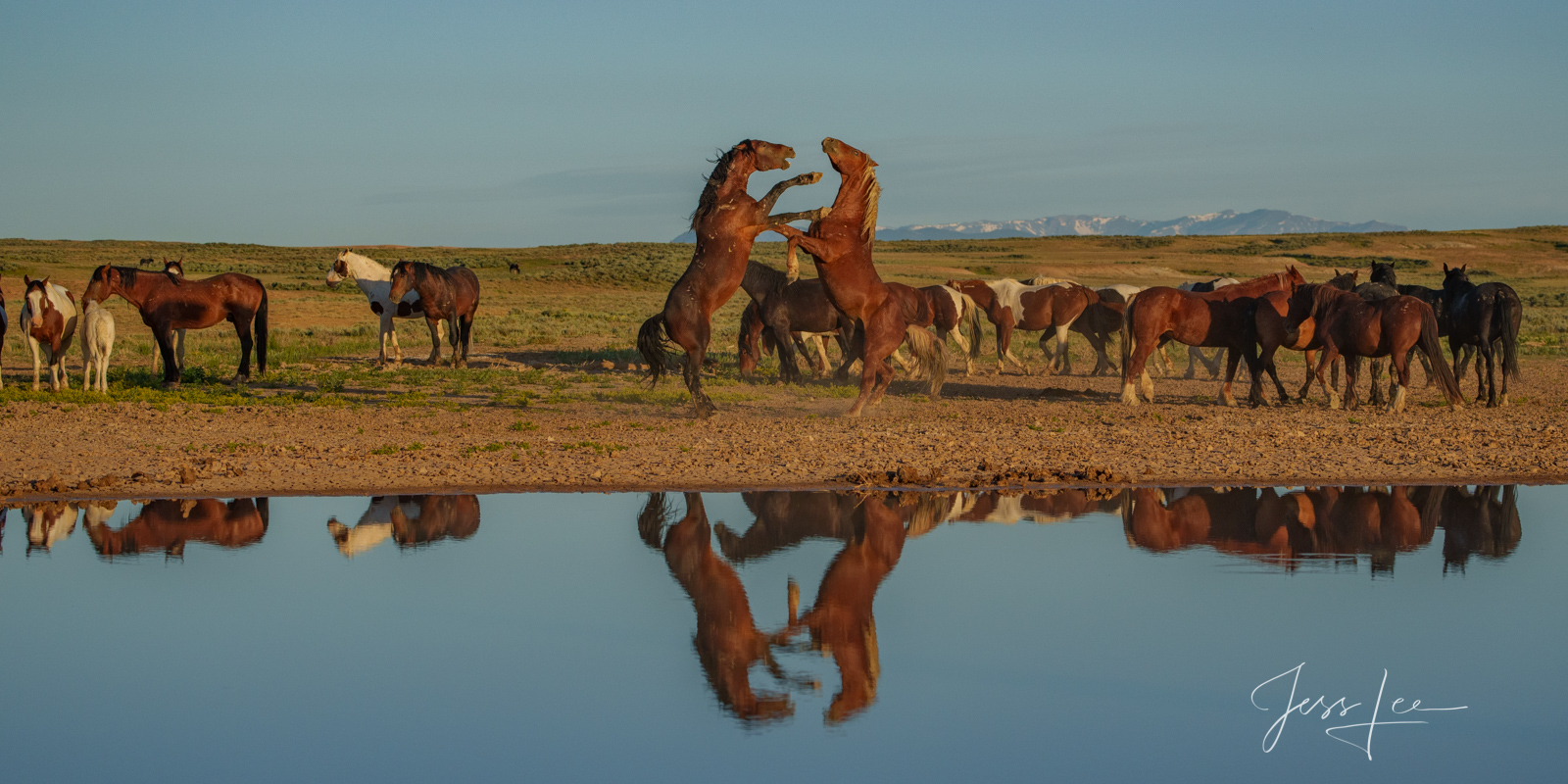 Deposit is $695 with final payment of $1000 on August 1st. Transportation from the afternoon of the 11th until your return to the airport on the 14th at noon Guiding and Instruction included. Lodging, meals and other transportation not included.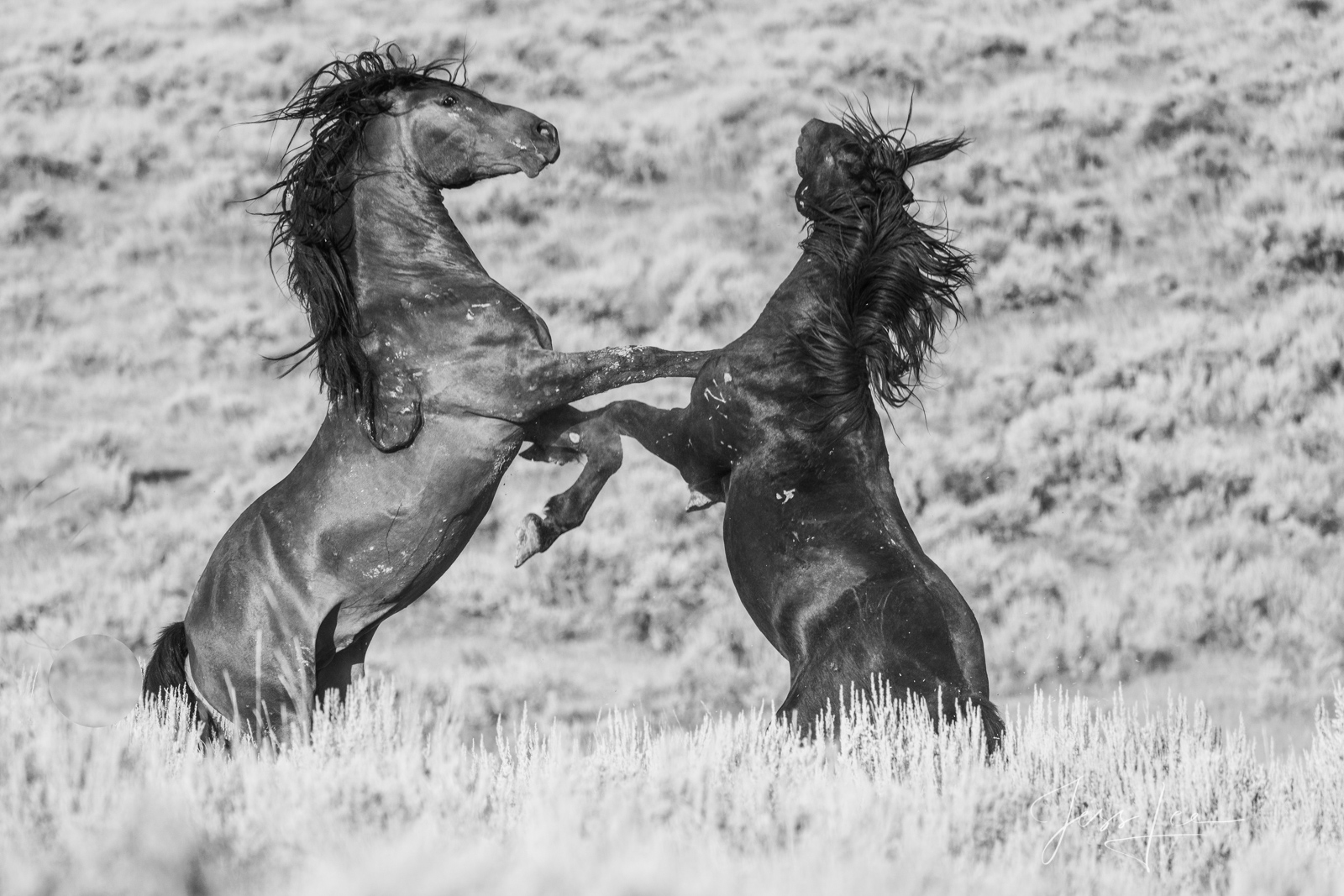 Any questions please email us here
Terms and Conditions
GROUP MINIMUM: Occasionally I am able to run a trip below our group minimum which is generally 3. In such instances it may be necessary to apply a small group supplement. You would be contacted regarding such a situation but you would not be obligated to accept the new terms.RESERVATIONS: Your deposit is required to secure your place on any trip, with the balance due120 days prior to the departure date..Details of hotels, flight arrival recommendations and other trip tips will be mailed when the tour is full.MEALS: Some meals and refreshments are included depending on the trip details, but not alcoholic beverages.ADMISSIONS: Access to public buildings and national parks etc. is not included in the land price.CANCELLATIONS: All cancellations must be confirmed in writing, and due to costs incurred by Jess Lee Photos in arranging a tour, deposits are non refundable. Payment in full is required 120 days prior to departure. Cancellations after 120 days will receive a full refund( except deposit) if your spot can be filled from a waiting list or if you can fill your spot.JessLeePhotos LLC strongly suggest that tour participants invest in trip cancellation insurance..CANCELED EXPEDITIONS: In the event of insufficient tour sign-ups, JessLeePhotos reserves the right to cancel any given trip. In that event 100% of moneys received will be returned. However, JessLeePhotos is not responsible for expenses incurred by its customers.LUGGAGE: JessLeePhotos request that tour participants limit their luggage to the equivalent of one suitcase, one flight bag, one camera bag and tripod. We asks that group members bear in mind space and comfort in our vehicles. All personal luggage is the responsibility of the owner so please keep the weight to a limit you can handle and other restrictions can be met.SMOKERS: Smoking is not permitted at meals or on vans. It can be permitted at photo stops where local ordinances permit, photography and photographers are not affected.RESPONSIBILITY: JessLeePhotos LLC and its agents act only as agents for the passenger in all matters relating to travel arrangements, and as such, do not assume responsibility for injury, accident, damage, loss, delay or irregularity which may occur via defect of transportation or any other cause. JessLeePhotos reserves the right to substitute hotels when provided, and other previously outlined arrangements as necessary, to either improve or equal the travel experience. JessLeePhotos reserves the right to pass on to tour members any additional and unplanned expenditures incurred during the tour, via events beyond JessLeePhotos' control.The right is reserved to accept or decline any person as a member of any tour. Payment of tour fees by trip participants constitutes their acceptance of all conditions contained herein including but not limited to injury, death or other liability incurred during a trip.