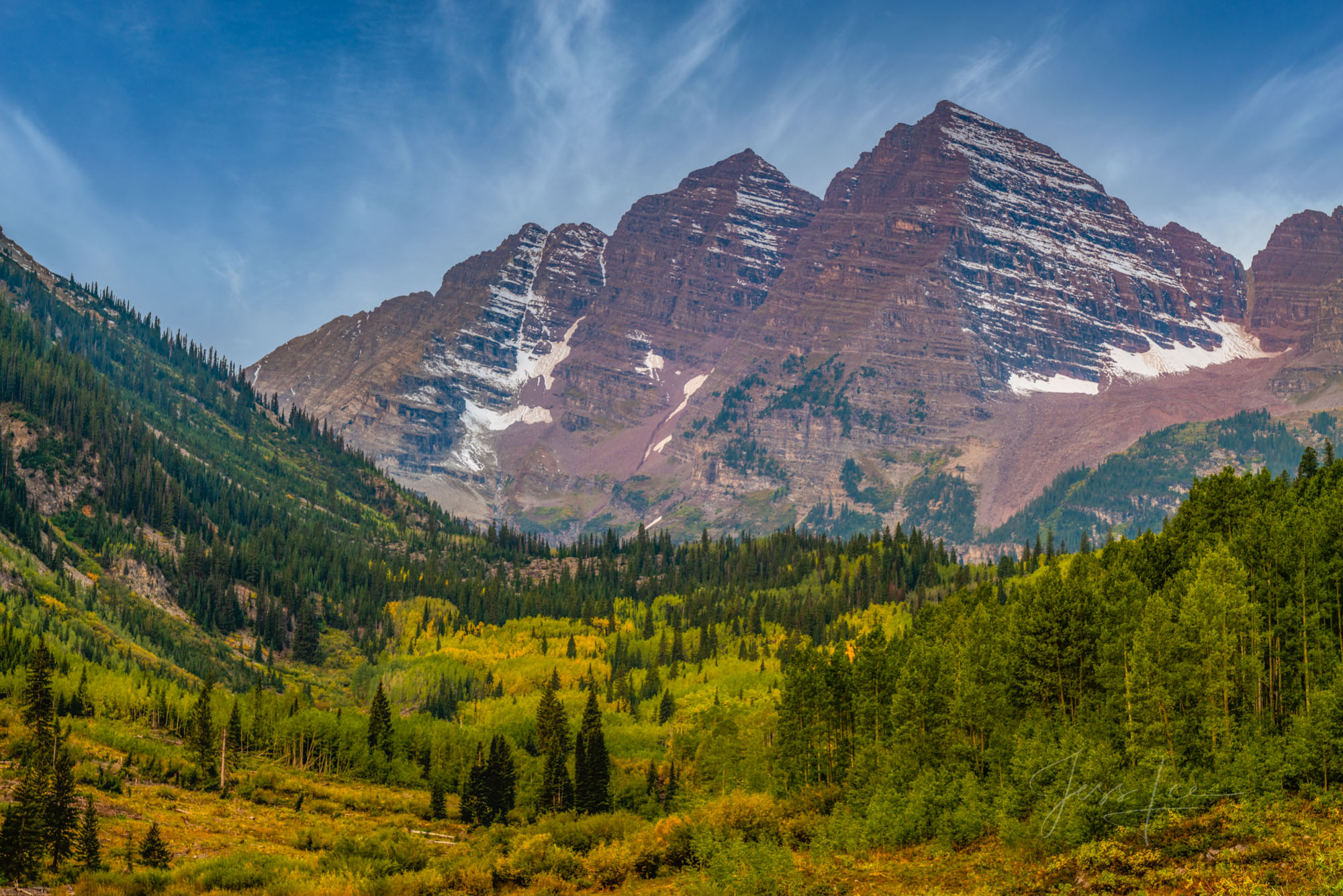 Colorado Fall Photography
The place for gold.
Colorado in the fall is a world class destination for landscape photography, but for the past few years I have concentrated on Grand Teton National Park during the fall and it had been a a while since I had photographed in the Centennial State during the autumn color season. So before the season really got underway in late September I wanted to get there to see what had changed at favorite places like Maroon Bells and the areas south of there. This is a what I found.
Colorado, like most of the western U. S. has had a very dry year. This has put most of the vegetation in extreme stress going into fall. That alone had me concerned about what I might find and rightfully so, both the vegetation and the land were very dry everywhere we traveled in the southern half of the state from September 15-20th. I did have hope that the early season storm that went through the Rockies 10 days earlier would give a final boost of moisture to help the mountain vegetation. It was hard to tell what the storm did but the drastic temperature change that came with the storm may have done more harm than good.
The problem seemed to be the vast temperature swing had put many aspen groves in shock. There were aspen groves of hundreds of acres that while there were still leaves on the trees they were gray and lifeless just waiting for the first good wind to put those dead leaves on the ground. Some of the back roads you would expect to be covered with autumn gold were already carpeted with dead green leaves. Other trees had leaves that had obviously been frostbit, having brown edges with green centers. Still there were also large places of very health vegetation.
Many lakes have been affected by the ongoing western drought. I am accustomed to seeing the man-made reservoirs drawn down but not so much in natural lakes. This year is different, as you can see from this photo of Maroon Lake.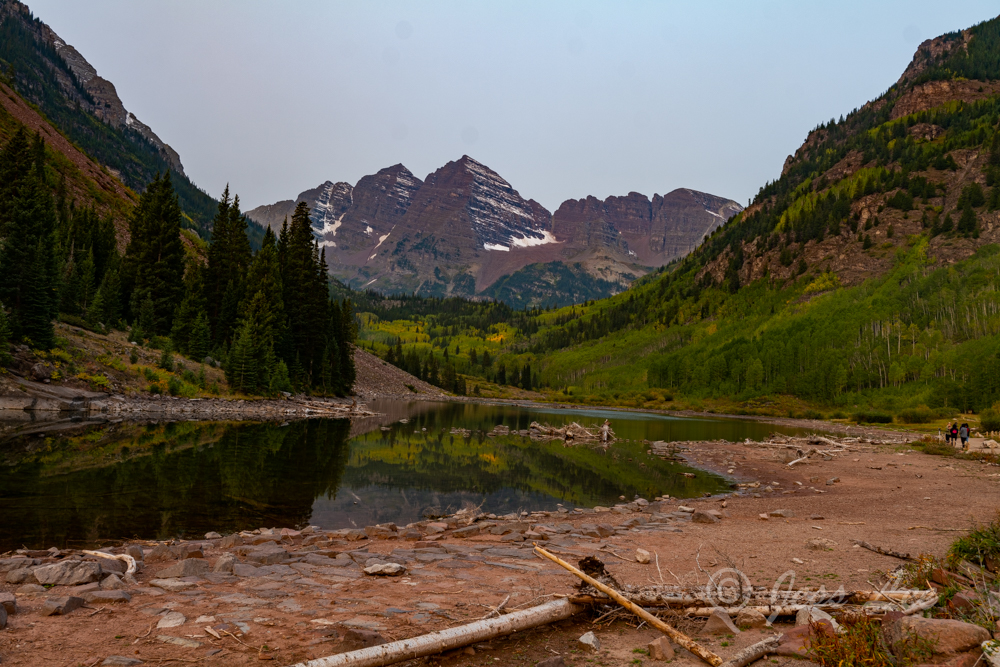 There are many natural lakes that are not affected as much as Maroon Lake but your plans should include a "plan B". Stream flows were low as you would expect but the riparian area vegetation was holding up well with many places of lovely yellow cottonwoods.
Smoke from the western fires were another factor that made photography difficult. A polarizer and post processing can help but they can only do so much. Of course, you could replace the sky but I suppose you could just stay home and replace aspens too.
So that sums it up. Dry frostbitten trees, low lakes and still some of the most beautiful mountain ranges that will have fall colors. If you choose to stay home or roam elsewhere that is understandable. But if you want to challenge your creativity and work for unique images, don't miss Autumn in Colorado. I will be back in Colorado later in September and early October 2021.
Stay tuned!
Below are a few from the 2020 fall color season in Colorado.