Monument Valley Photography Prints for Sale
Monument Valley, Canyon de Chelly and the Navajo Nation pictures: a collection of photos of for sale as limited edition fine art prints photographed by Jess Lee. Monument Valley pictures feature many classic desert southwest landscape photography such as: the Mittens, the Three sisters, North Window, Artist point, Hunts Mesa, Totem, Red Dunes, House of Many Hands, John Ford Point, Tear Drop Arch and of course the infamous John Wayne big W.
Where to Photograph Monument Valley
Monument Valley, located on the Navajo Nation within Arizona and Utah, has been featured in many forms of media since the 1930s. It is perhaps most famous for its use in many John Ford films, such as Stagecoach (1939) and The Searchers (1956). It has also been featured in such films as Easy Rider (1969), directed by and co-starring Dennis Hopper; Forrest Gump (1994), directed by Robert Zemeckis, and The Eiger Sanction (1972), directed by and starring Clint Eastwood; and in two episodes of the popular United Kingdom television show Doctor Who: "The Impossible Astronaut" (23 April 2011) and "Day of the Moon" (30 April 2011).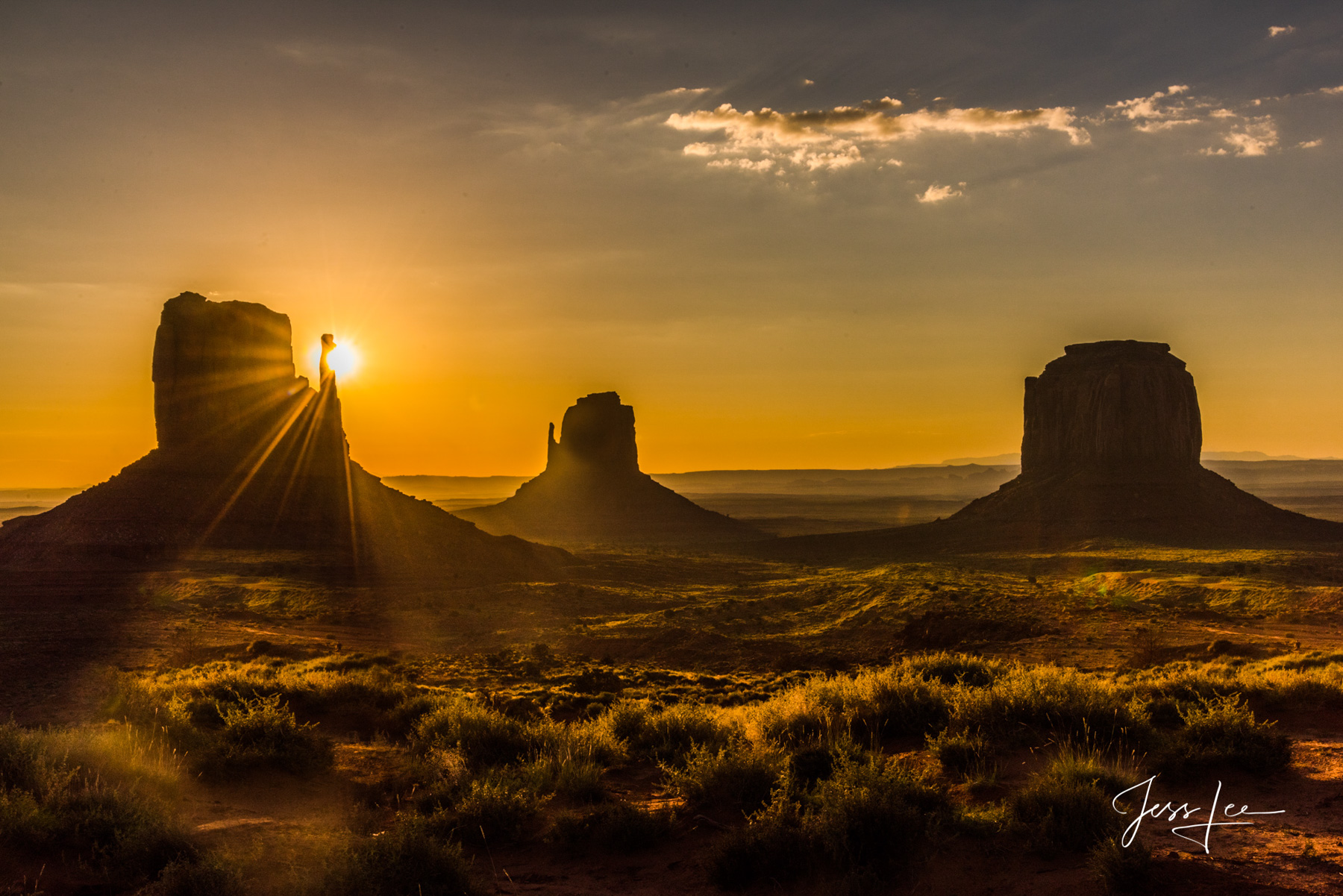 The twin buttes of Monument Valley ("the Mittens"), the "Totem Pole", and the Ear of the Wind arch, among other features, have developed iconic status. They have appeared in many television programs, commercials, and Hollywood movies, especially Westerns.