Monument Valley Photo Prints for Sale
Monument Valley Photos, including Canyon de Chelly and the Navajo Nation pictures: a collection of photos of for sale as limited edition fine art prints. Art Works photographed by Jess Lee during his decades of photography exploration in Monument Valley. The Monument Valley pictures here feature many classic desert southwest landscape photography such as: the Mittens, the Three sisters, North Window, Artist point, Hunts Mesa, Totem, Red Dunes, House of Many Hands, John Ford Point, Tear Drop Arch and of course the infamous John Wayne big W.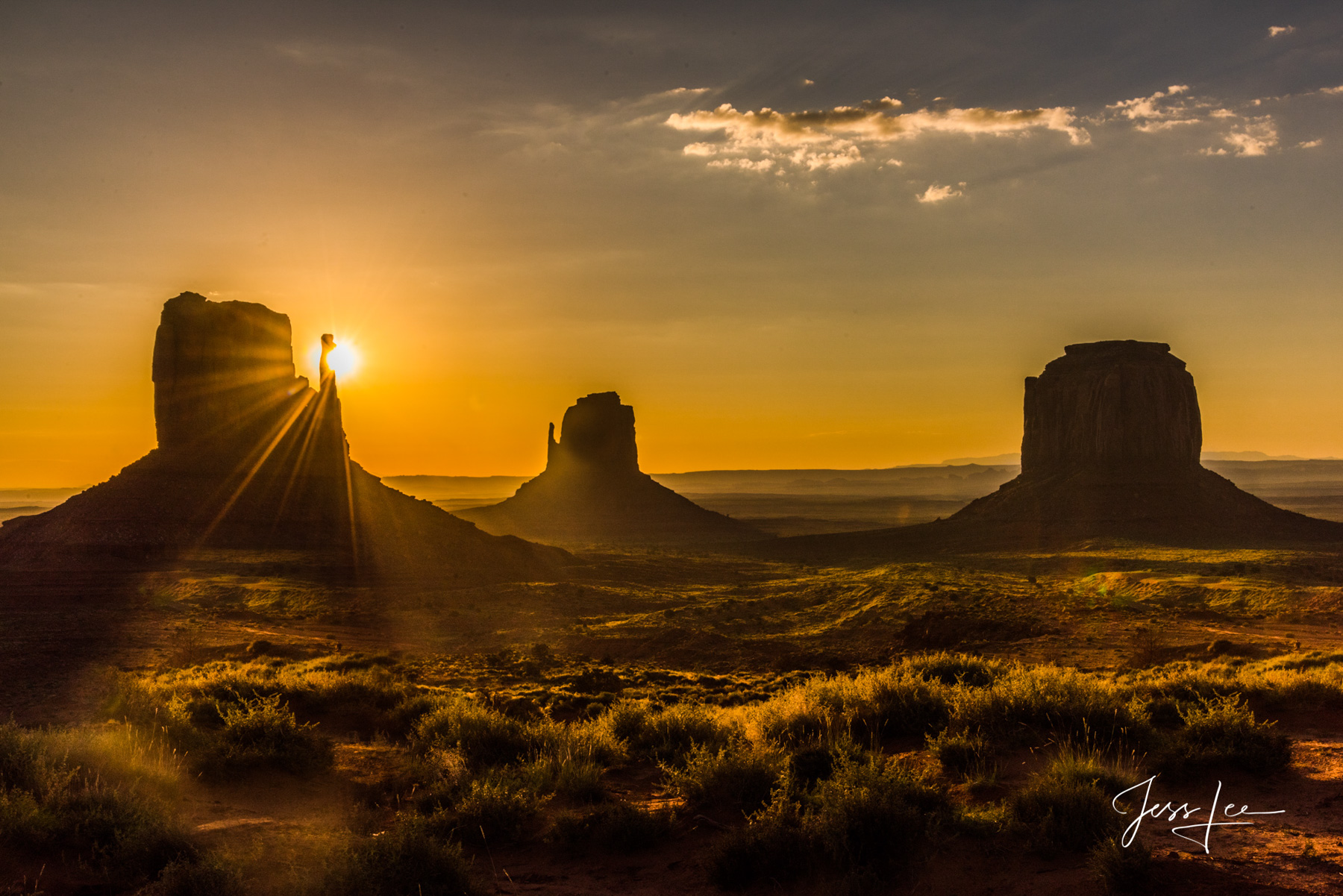 The twin buttes of Monument Valley ("the Mittens"), the "Totem Pole", and the Ear of the Wind arch, among other features, have developed iconic status. They have appeared in many television programs, commercials, and Hollywood movies, especially Westerns.