YOSEMITE
Creating Fine Art Photography Prints of Yosemite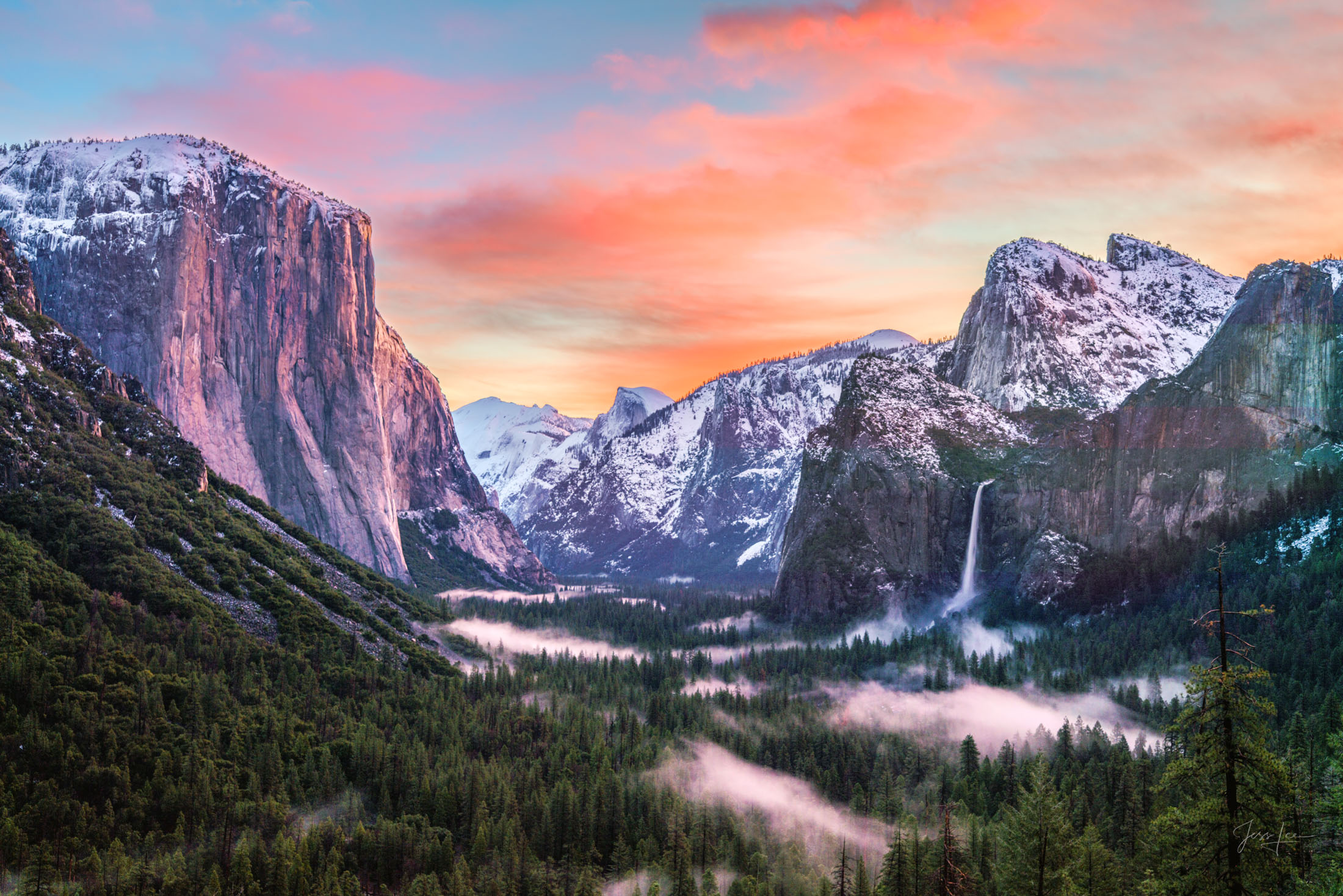 Yosemite National Park, with its awe-inspiring landscapes, has long been a muse for photographers seeking to capture the essence of nature's magnificence. As a photographer who has had the privilege of exploring Yosemite's wonders, I'll take you on a journey through this remarkable park and share my insights on creating fine art photography prints that do justice to its splendor.


Yosemite: A Timeless Beauty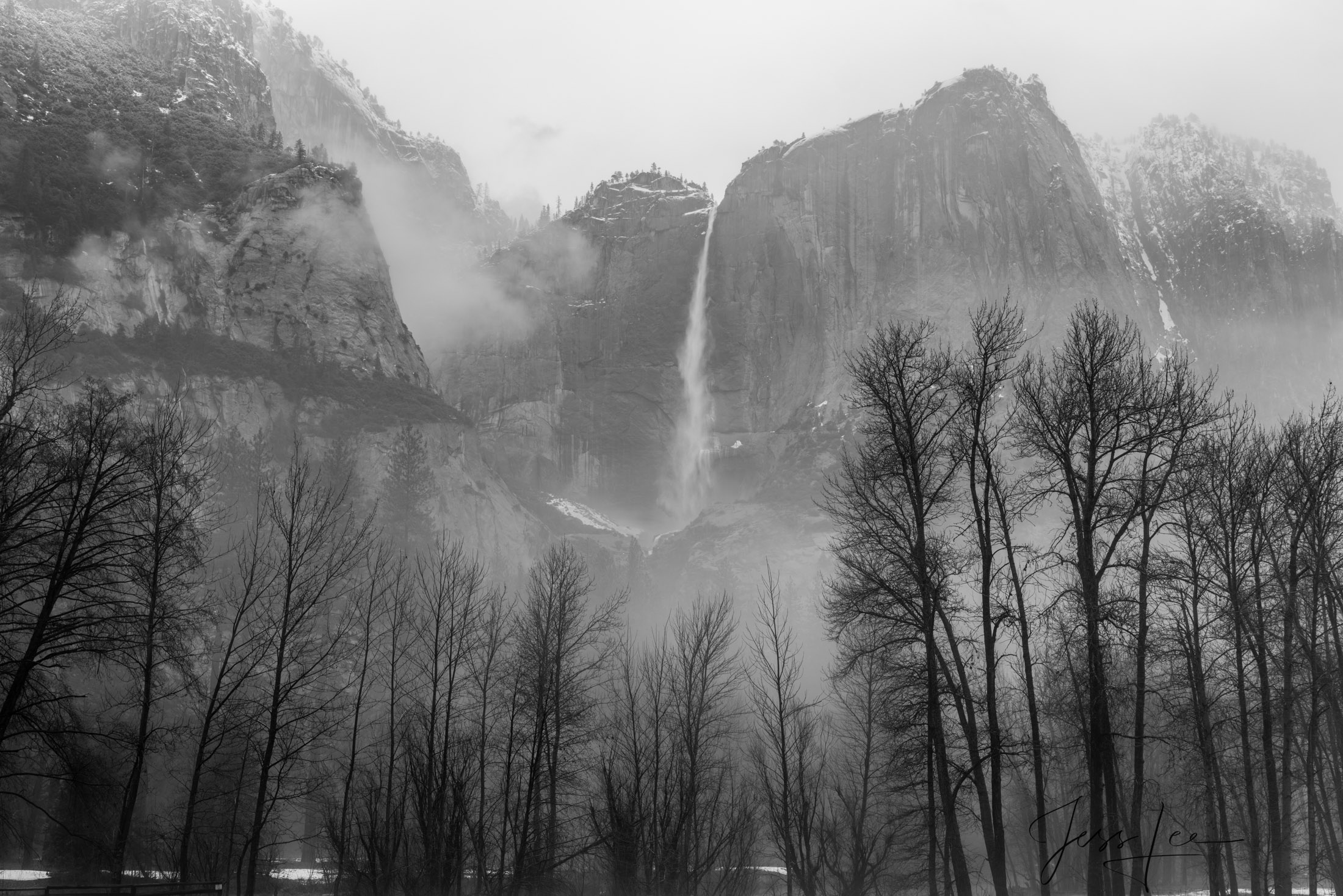 Yosemite, located in the Sierra Nevada of California, is a landscape photographer's dream. With its iconic granite cliffs, lush valleys, thundering waterfalls, and diverse wildlife, it offers an unparalleled canvas for artistic expression. To truly capture the essence of Yosemite in fine art prints, it's essential to plan your visit carefully.


Choosing the Right Time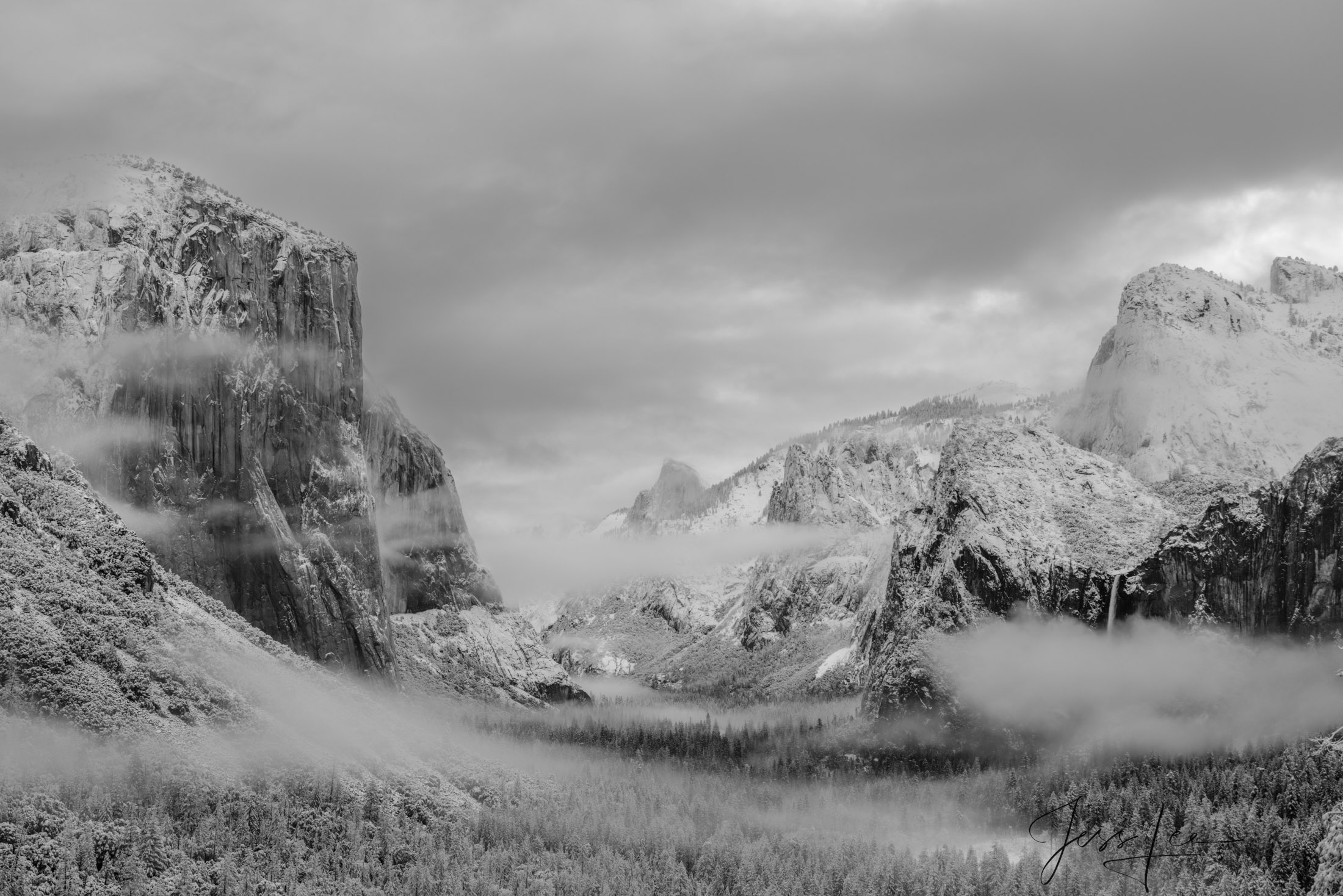 The timing of your visit to Yosemite is critical in achieving the desired photographic results. Each season brings its own unique charm:


Spring (April to June): Spring is a time of renewal in Yosemite. The waterfalls are at their peak flow, and the valley is adorned with colorful wildflowers. The lush greenery contrasts beautifully with the granite cliffs.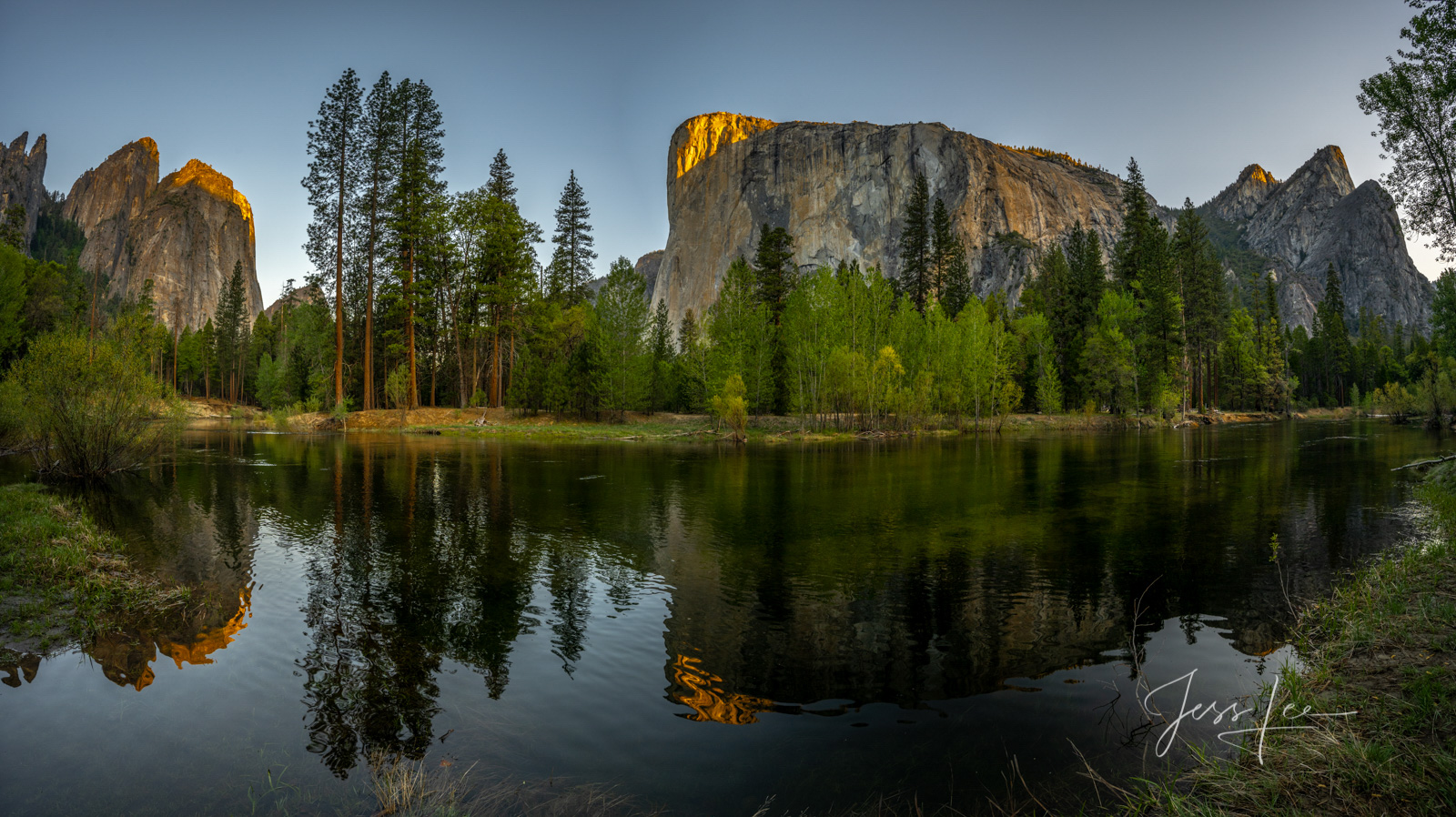 Summer (July to September): Summer is the peak tourist season, and the park is bustling with visitors. While this means crowded trails and viewpoints, it also provides an opportunity to capture the vibrant atmosphere of Yosemite.



Autumn (October to November): Fall in Yosemite brings a golden hue to the valley as the leaves change color. The reduced crowds make it an excellent time for solitude and reflection.


Winter (December to March): Yosemite in winter transforms into a serene wonderland. Snow blankets the landscape, creating a pristine, ethereal atmosphere. This season is perfect for capturing the park's tranquility.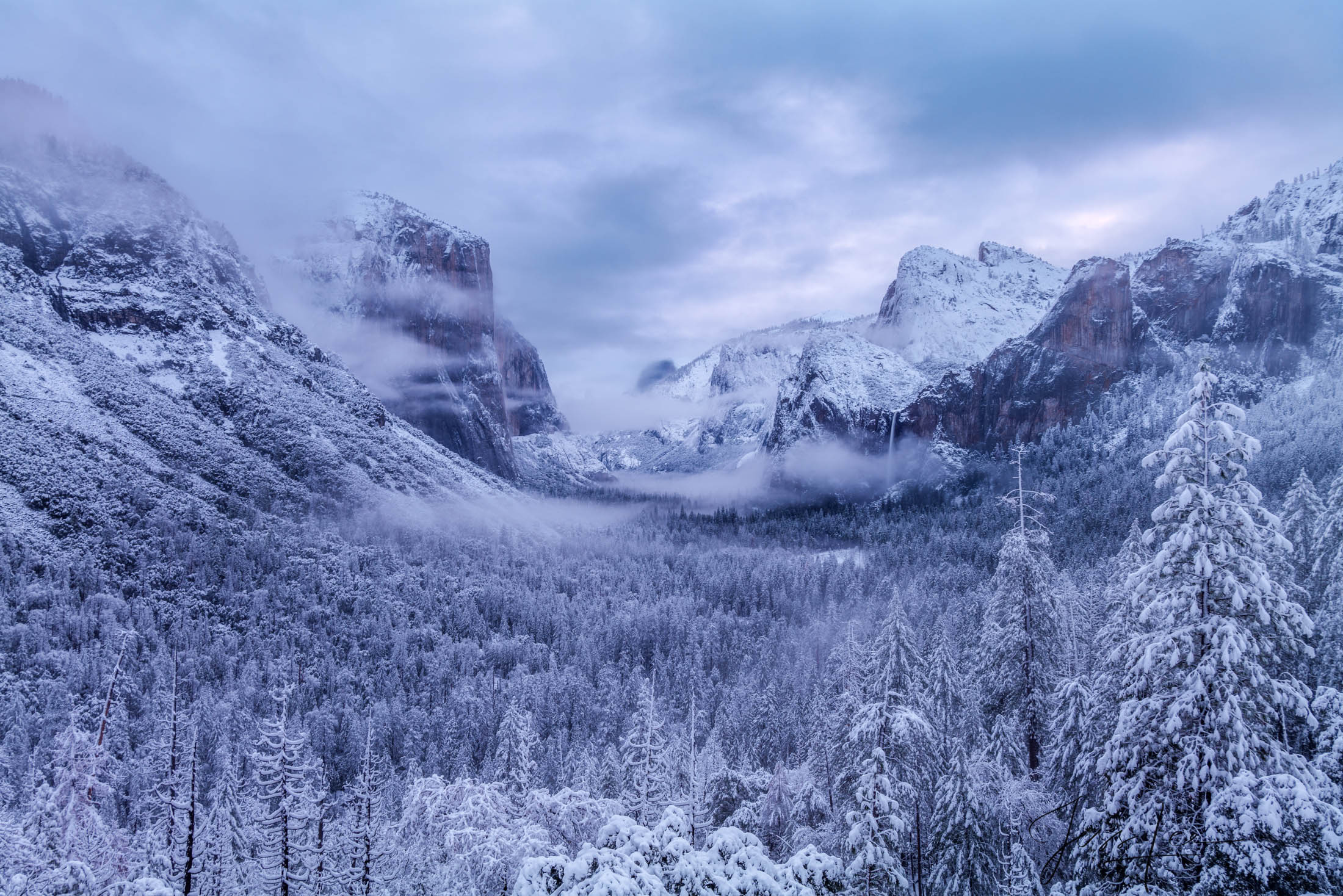 Choosing the Right Locations


Yosemite is vast, and each corner offers a unique photographic opportunity: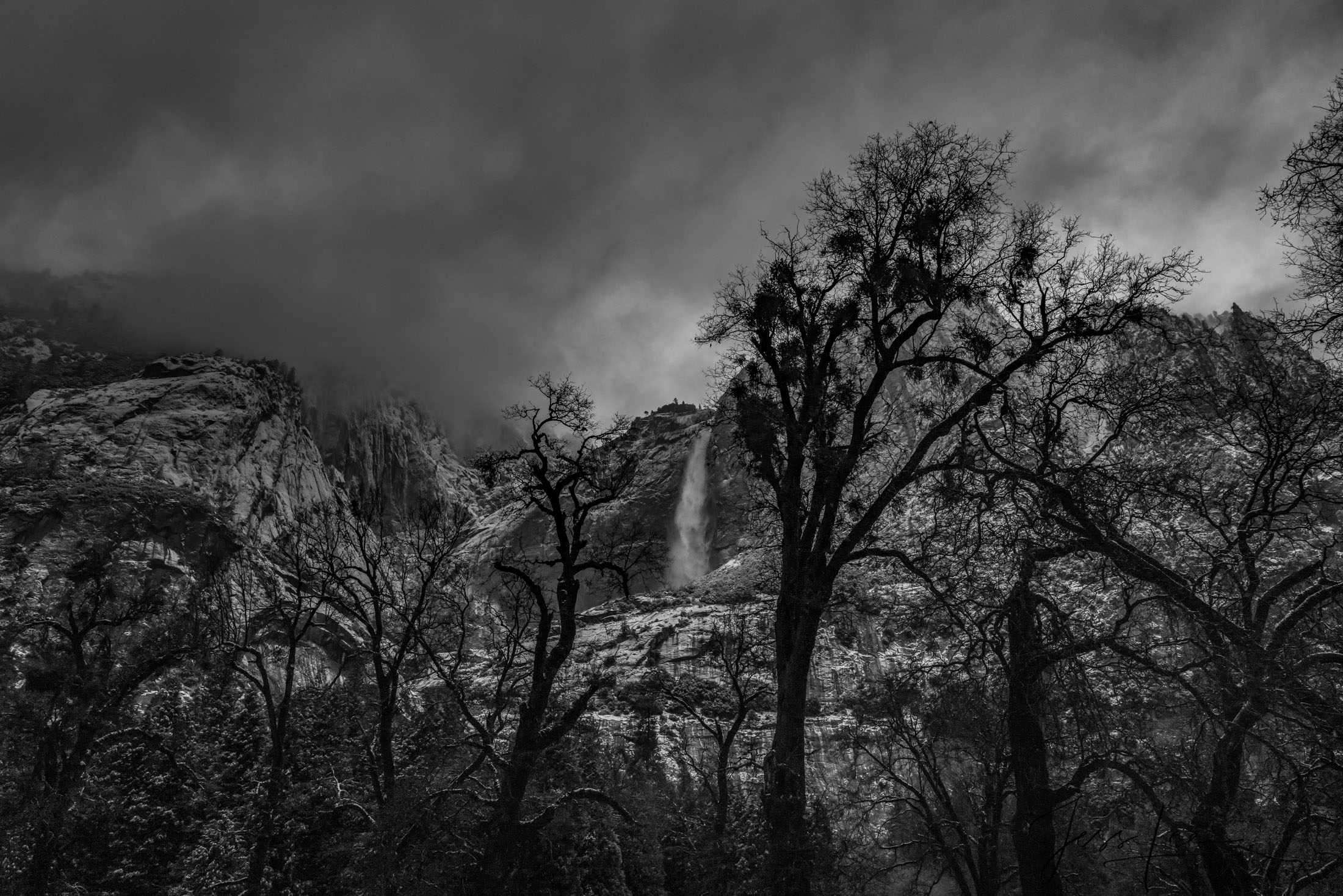 Yosemite Valley: This is the heart of the park, home to iconic landmarks like El Capitan, Half Dome, and Bridalveil Fall. Tunnel View offers a classic vista of the valley, especially at sunrise and sunset.



Glacier Point: For sweeping panoramas, Glacier Point is unparalleled. The view of the valley, with Half Dome in the foreground, is a favorite among photographers.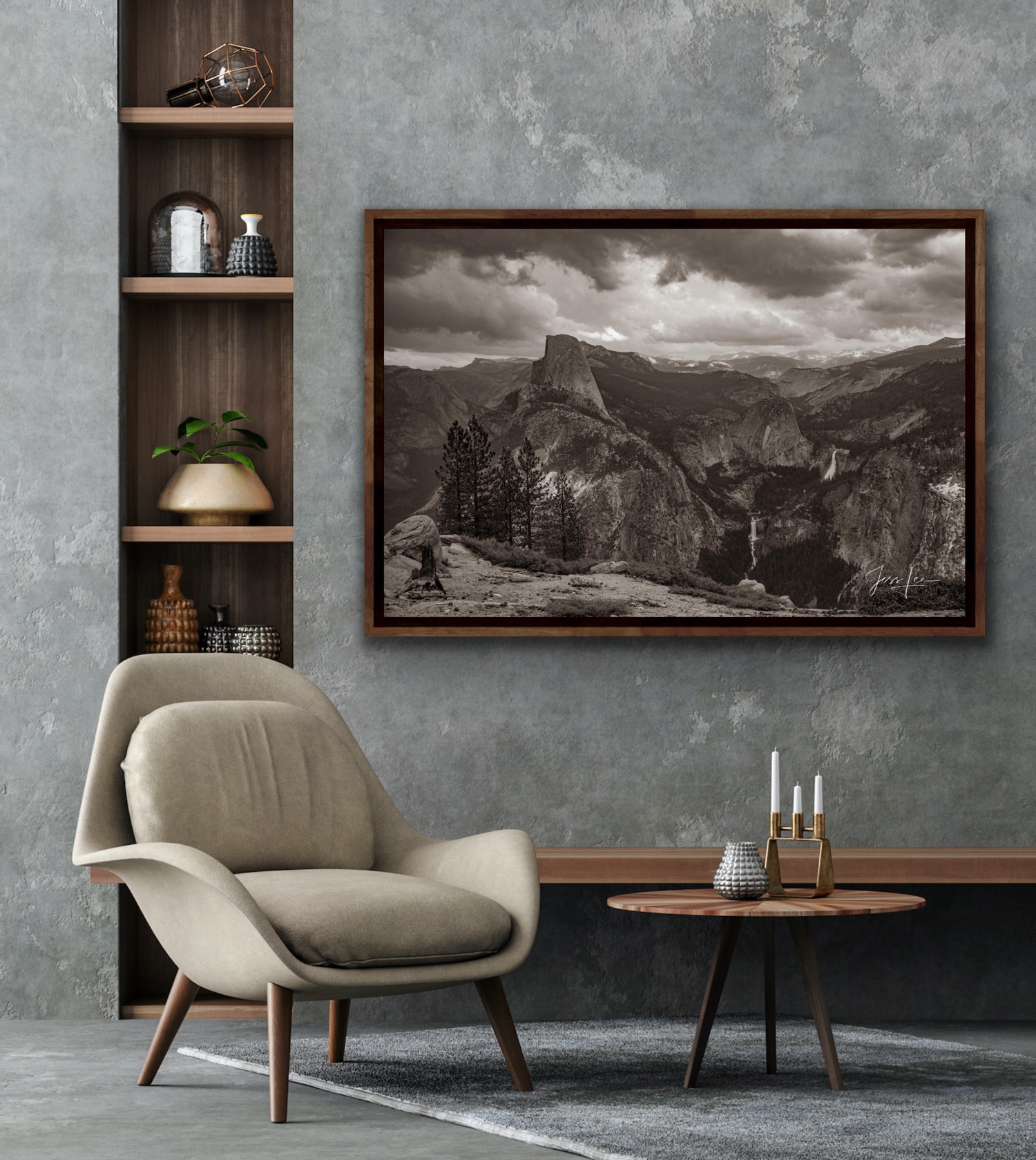 Mariposa Grove: If you're interested in photographing giant sequoias, Mariposa Grove is a must-visit. The Grizzly Giant and California Tunnel Tree are popular subjects.


Tioga Pass Road: This high-elevation road is accessible in summer and offers access to stunning alpine landscapes, including Tenaya Lake and Olmsted Point.


Off-the-Beaten-Path Locations: Exploring lesser-known areas of the park, such as the Hetch Hetchy Valley or the high country, can yield unique and less crowded photo opportunities.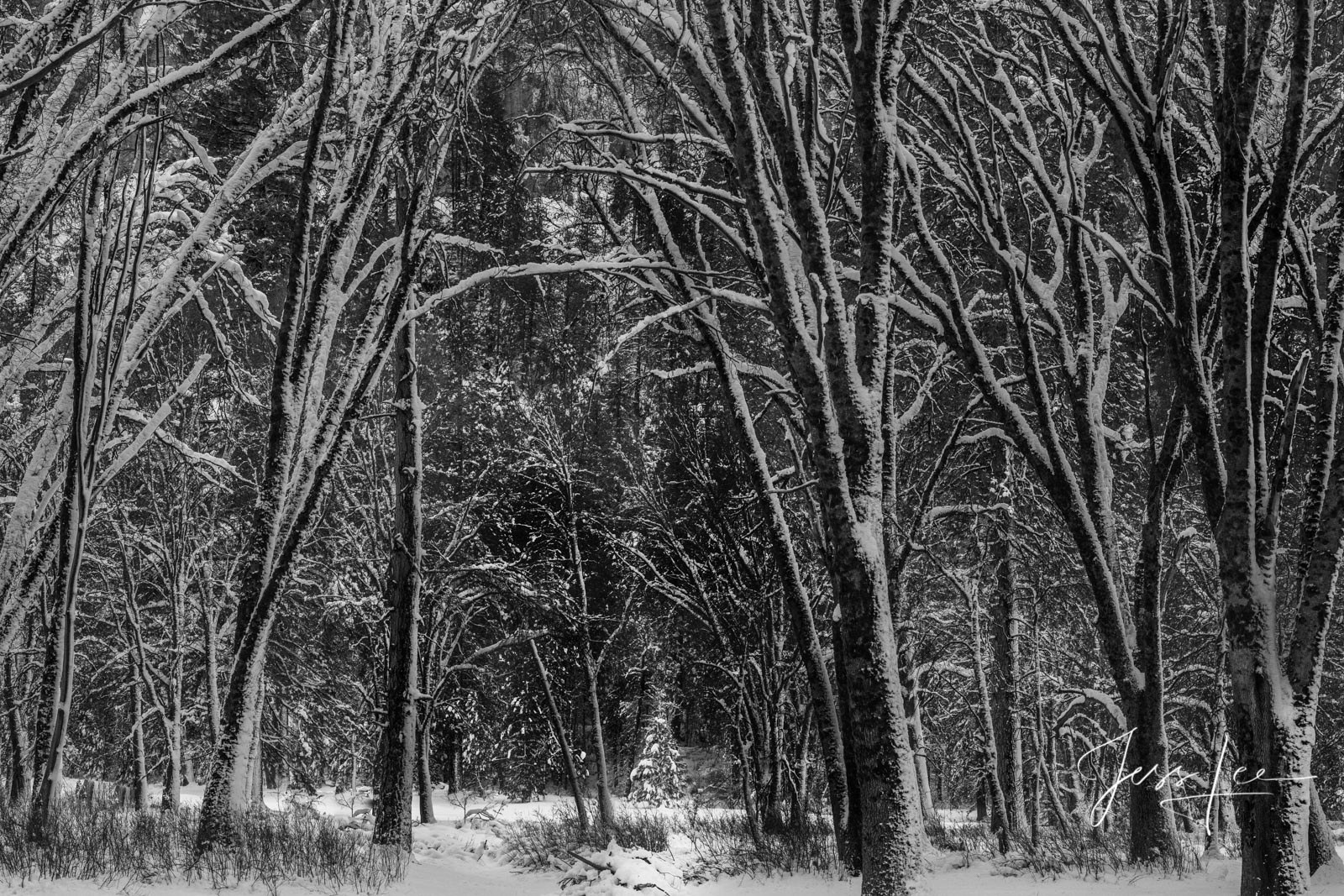 Photographing Yosemite's Icons


When capturing iconic features like Half Dome or El Capitan, consider using a variety of lenses and techniques to add depth and creativity to your prints. Experiment with long exposures to smooth out waterfalls, or use a wide-angle lens to emphasize the vastness of the landscape.




Creating fine art photography prints of Yosemite is a journey that requires patience, planning, and a deep appreciation for the natural world. By carefully selecting the right time and locations, mastering your photographic techniques, and embracing the park's timeless beauty, you can capture Yosemite's essence in stunning prints that will transport viewers to this extraordinary place, even from the comfort of their homes. Yosemite's grandeur is eternal, and your fine art prints can serve as a testament to its enduring allure.