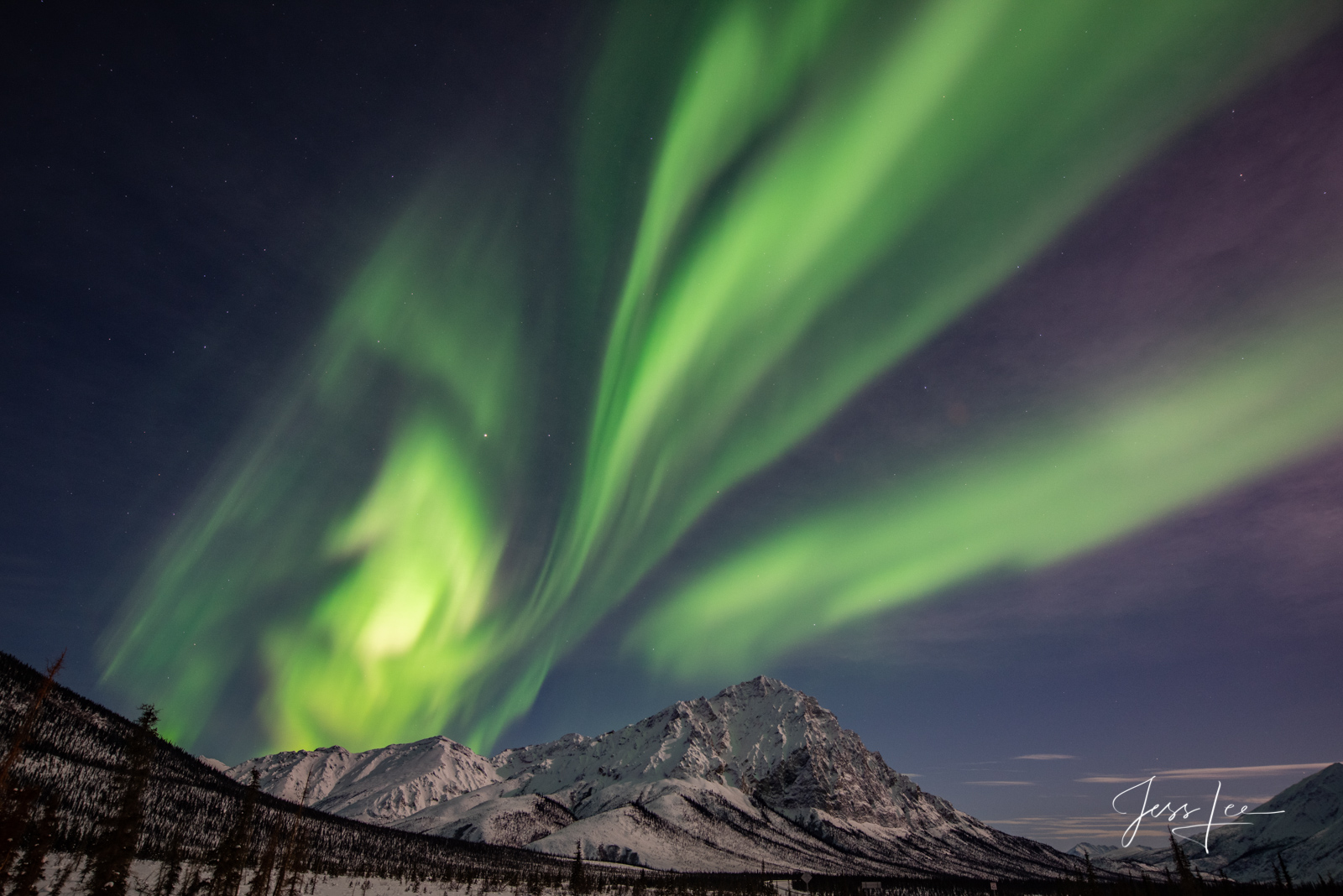 Photo © Jess Lee

So, What does it take to create photography like this, how do you use the Hardware and Software? Is it all the cameras, lens, and tripods or is it all "Photoshopping it"? One pro's take on what and how to create great images.

I think the key word here is create. There are many things you can do with a camera, you can document a scene, capture a event, photograph beautiful places, take pictures of unusual subjects, copy what you found on Instagram or maybe the most rewarding, create a image you have never seen but visualized in your mind.
The above Aurora photo is a good example. When I first try to photograph the Northern Lights was in Denali in the 80's I was there shooting on spec for a National Geographic article on Grizzlies. My fast film in those days was iso 100 and it didn't take long for even me to understand why the best Aurora photos of the day were nothing more than a green blob in a black sky. The really artistic fine ar photos might have a few scraggly Arctic trees silhouetted as a foreground. Needles to say mine were not even that good, but the nights trying helped me to pre visualize the photo I did want to create.
So fast forward 25 years or so, now with the advent of digital photography the iso problem was solved but other than better color the photos had not changed that much, most were still tree silhouettes for a foreground. The excepted norm was you had tp photograph in the dark of the moon. That is true if you have a weak aurora display but I knew that it wasn't ways that way. Yes, I had been told by more than one experienced arctic photographer that, "you can't shoot the lights under a full moon". For some twisted reason it always makes me smile when I hear "you can't". Just one of those quirky thing I guess,
To be continued........