Ansel Adams
Mountain Photographer & Master of Light
The Tetons and the Snake River (1942) Ansel Adams



Ansel Adams. The man many photographers refer to as Saint Ansel. Not because he was perfect, but because he showed the way to bring nature photography beyond reproduction and into the realm of a true art form. Adams showed us that through the art of creative processing we can show the emotions we as photo artist felt at the instant of the image capture. Here are just a few of his thought of creative nature photography and a little history of the man.
"In my mind's eye, I visualize how a particular… sight and feeling will appear on a print. If it excites me, there is a good chance it will make a good photograph. It is an intuitive sense, an ability that comes from a lot of practice."– Ansel Adams
"I am sure the next step will be the electronic image, and I hope I shall live to see it. I trust that the creative eye will continue to function, whatever technological innovations may develop." – Ansel Adams
"The single most important component of a camera is the twelve inches behind it." – Ansel Adams
Ansel Adams the man most responsible for freeing photographer to create art rather than just take pictures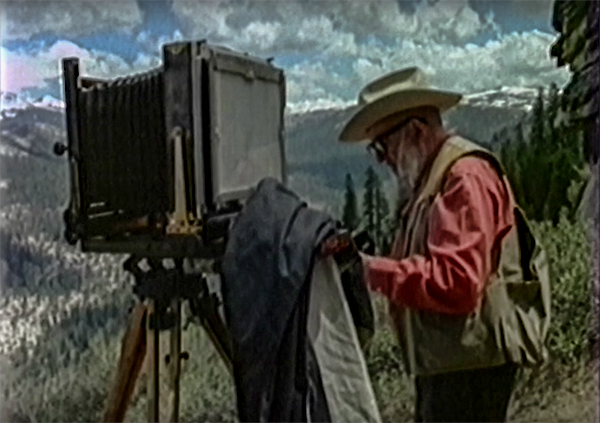 Romantic landscape artists Albert Bierstadt and Thomas Moran portrayed the Grand Canyon and Yosemite during the 19th century, followed by photographers Carleton Watkins, Eadweard Muybridge, and George Fiske.
Ansel Adams's work is distinguished from theirs by his interest in the transient and ephemeral. He photographed at varying times of the day and of the year, capturing the landscape's changing light and atmosphere. His grand, highly detailed images originated in his interest in the natural environment. His black-and-white photographs were not pure documents, but reflected a sublime experience of nature as a spiritual place.
With increasing environmental degradation in the West during the 20th century, his photos show a commitment to conservation.
Art critic John Szarkowski wrote, "Ansel Adams attuned himself more precisely than any photographer before him to a visual understanding of the specific quality of the light that fell on a specific place at a specific moment. For Adams the natural landscape is not a fixed and solid sculpture but an insubstantial image, as transient as the light that continually redefines it. This sensibility to the specificity of light was the motive that forced Adams to develop his legendary photographic technique."[128]
In 1955, Edward Steichen selected Adams's Mount Williamson for the world-touring Museum of Modern Art exhibition The Family of Man, which was seen by nine million visitors. At 10 by 12 feet (3.0 by 3.7 m), his was the largest print in the exhibition, presented floor-to-ceiling in a prominent position as the backdrop to the section "Relationships", as a reminder of the essential reliance of humanity on the soil. However, despite its striking and prominent display, Adams expressed displeasure at the "gross" enlargement and "poor" quality of the print.
Sierra Nevada and conservation photography
During the summers, Adams often participated in Sierra Club High Trips outings, as a paid photographer for the group; and the rest of the year a core group of Club members socialized regularly in San Francisco and Berkeley. In 1933, his first child Michael was born, followed by Anne two years later.[63]
During the 1930s, Adams began to deploy his photographs in the cause of wilderness preservation. He was inspired partly by the increasing incursion into Yosemite Valley of commercial development, including a pool hall, bowling alley, golf course, shops, and automobile traffic. He created the limited-edition book Sierra Nevada: The John Muir Trail in 1938, as part of the Sierra Club's efforts to secure the designation of Kings Canyon as a national park. This book and his testimony before Congress played a vital role in the success of that effort, and Congress designated Kings Canyon as a national park in 1940.
Georgia O'Keeffe and Orville Cox, Canyon de Chelly National Monument, Arizona, 1937
In 1935, Adams created many new photographs of the Sierra Nevada; and one of his most famous, Clearing Winter Storm, depicted the entire Yosemite Valley, just as a winter storm abated, leaving a fresh coat of snow. He gathered his recent work and had a solo show at Stieglitz's "An American Place" gallery in New York in 1936. The exhibition proved successful with both the critics and the buying public, and earned Adams strong praise from the revered Stieglitz. The following year, the negative for Clearing Winter Storm was almost destroyed when the darkroom in Yosemite caught fire. With the help of Edward Weston and Charis Wilson (Weston's future wife), Adams put out the fire, but thousands of negatives, including hundreds that had never been printed, were lost.
Still Adams moved forward with making his photography the cornerstone of the world wide conservation movement that took firm root in the 1960's. Today we as photographers who love mountains have much to be thankful for from the man we jokingly call Saint Adams.
From the National Parks Foundation on Ansel Adams
Renowned photographer Ansel Adams is undeniably among the great names associated with our national parks and conservation in America. His work with the National Park Service and the Sierra Club greatly influenced his artistry (and vice versa!), resulting in some of the most iconic park images to date.
Most commonly known for his photos of Yosemite National Park, it was Adams' 1927 "Monolith, the Face of Half Dome" that propelled his career as both a commercial photographer and an artist. His talent forever redefined photography as an art form in its own right.
Though Adams was deeply committed to furthering the preservation movement, his passion for advocacy did not end there. He was known as a polarizing and controversial figure who sought to affect social and political change in his time.
Ansel Adams, courtesy of NPS
During World War II, Adams visited and photographed the internment camp in Manzanar, California (now known as Manzanar National Historic Site). The experience opened his eyes to the injustices being waged against Japanese Americans – an unpopular sentiment among a nation at war.
Toward the end of his life, as Adams looked back on his trips to Manzanar, he felt that "…from a social point of view that's the most important thing I've done or can do, as far as I know."
As we look to the future and welcome the next century of the National Park Service, we celebrate the contributions of the man who captured the imaginations of a nation through his art. His photography inspired wanderlust and curiosity, and it furthered the causes he so passionately supported.
Canyon De Chelly National Monument
Ansel Adams, courtesy of the National Archives
McDonald Lake at Glacier National Park
Ansel Adams, courtesy of the National Archives
Ansel Adams, courtesy of the National Archives
We will long remember the importance of Ansel Adams' artistry in immortalizing on film our national triumphs and tribulations. Be it the dedication of Kings Canyon National Park in 1940, for which he had ardently advocated, or his photo-documentation of Manzanar, his legacy for telling our national stories through his imagery will live on.