What is Landscape Photography ?
"Landscape photography shows spaces within the world, sometimes vast and unending, but other times microscopic. Landscape photographs typically capture the presence of nature but can also focus on man-made features or disturbances of landscapes. Landscape photography is done for a variety of reasons. Perhaps the most common is to recall a personal observation or experience while in the outdoors, especially when traveling. Others pursue it particularly as an outdoor lifestyle, to be involved with nature and the elements, some as an escape from the artificial world.
Many landscape photographs show little or no human activity and are created in the pursuit of a pure, unsullied depiction of nature, devoid of human influence—instead featuring subjects such as strongly defined landforms, weather, and ambient light. As with most forms of art, the definition of a landscape photograph is broad and may include rural or urban settings, industrial areas or nature photography."
Wikipedia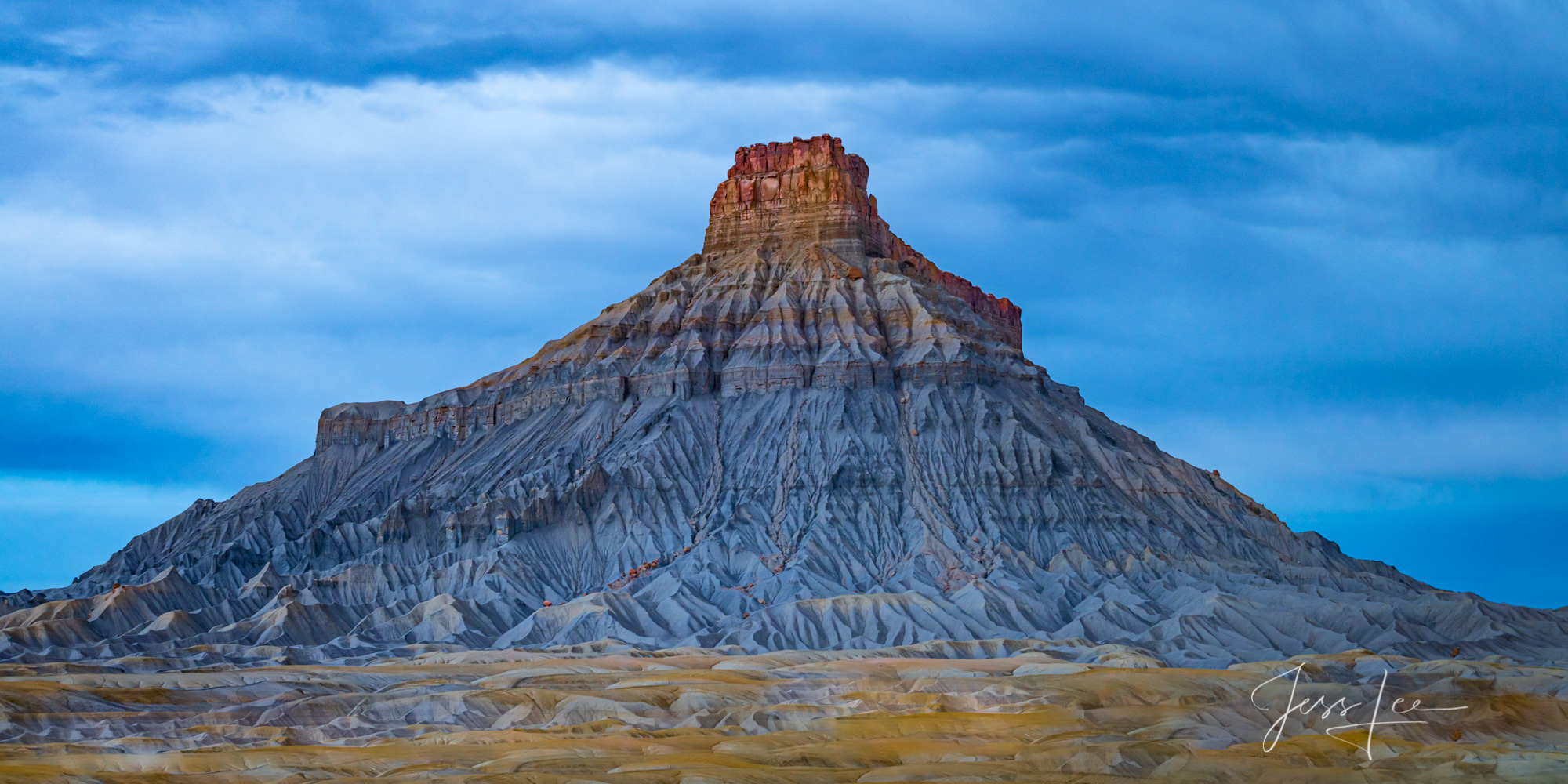 LANDSCAPE PHOTOGRAPHY TYPES

Iconic Landscapes: the most common type of landscape photography found in most photographers' portfolios. These landscapes are the often well-known scenes due to their beauty and popularity . The style is characterized as the grand Landscape. While these areas are well know they are popular because of the scenic splendor and beauty they represent. The best of these photograph will include a unique perspective, composition, or lighting.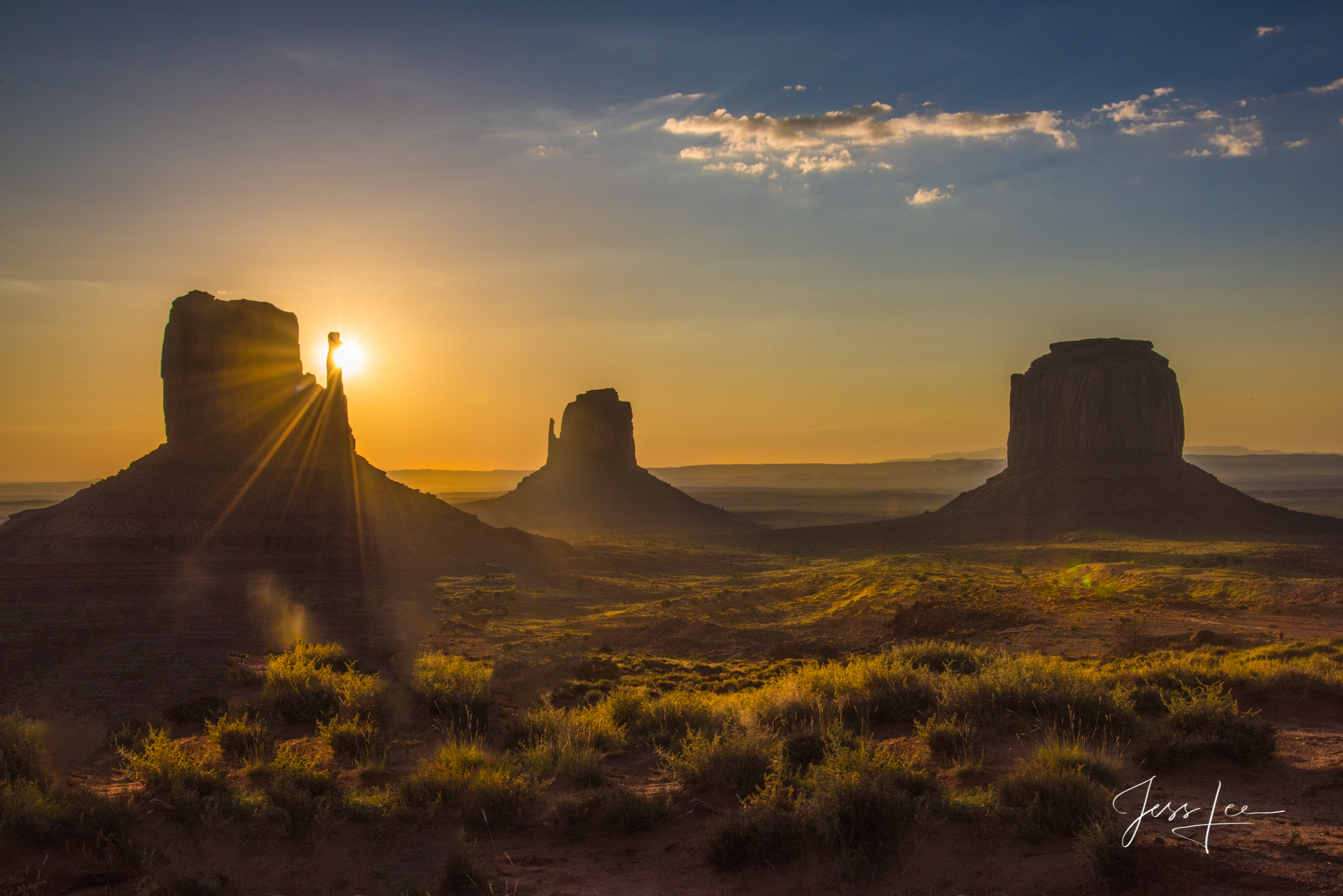 Scenic Landscapes: Similar to iconic landscapes but these photographs are not necessarily from well-known locations. Normally photographers try to not include manmade elements within these scene. These images can be more inspiring to those familiar with the iconic locations and are looking for scenes to put their own twist on.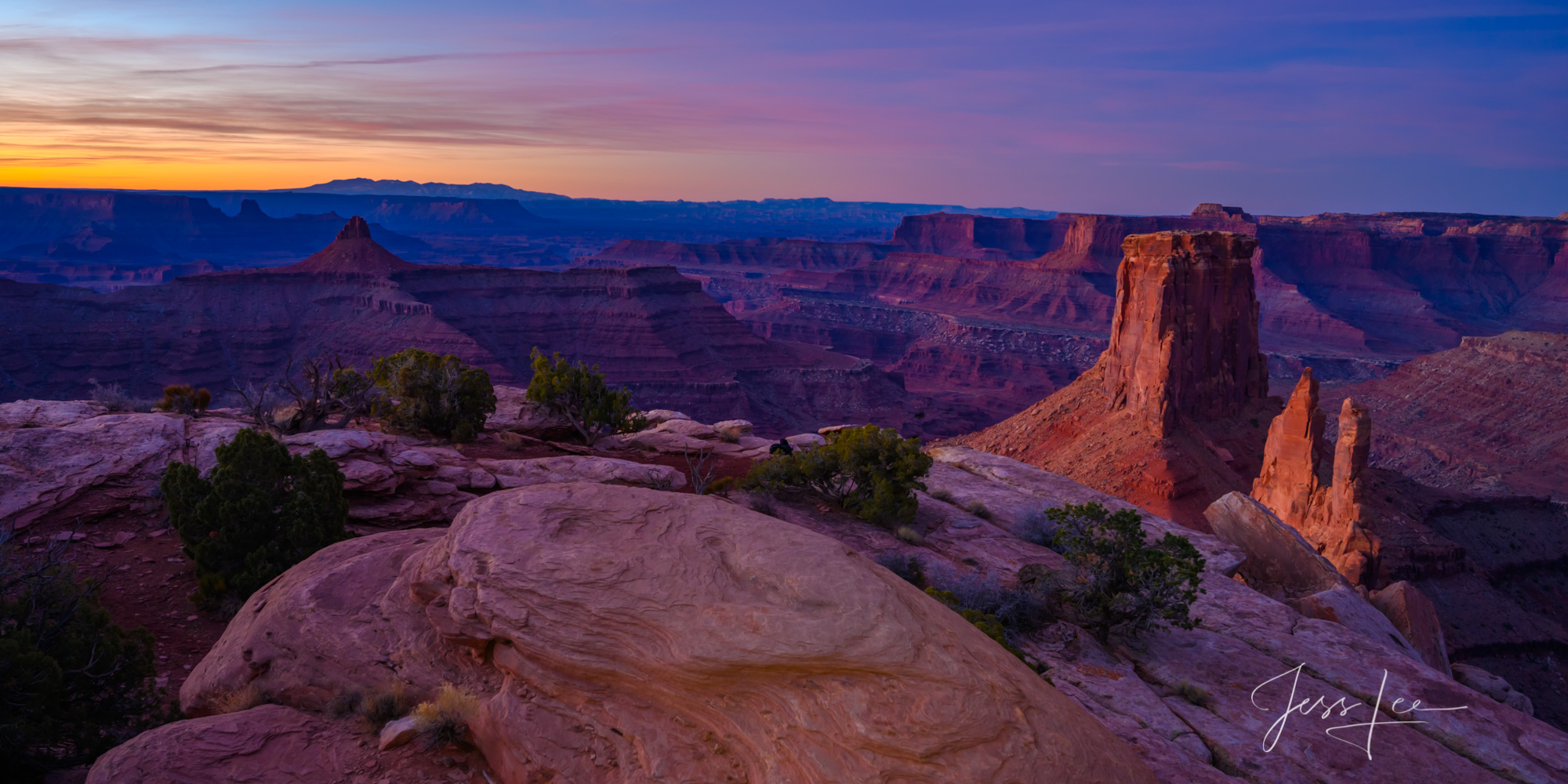 Intimate Landscape: As opposites to the grand landscape, intimate landscapes are made with a creative approach to a scene and looking at the sublime details held within the big picture. Rock, sand and mud cracks are often the main content within the intimate landscape.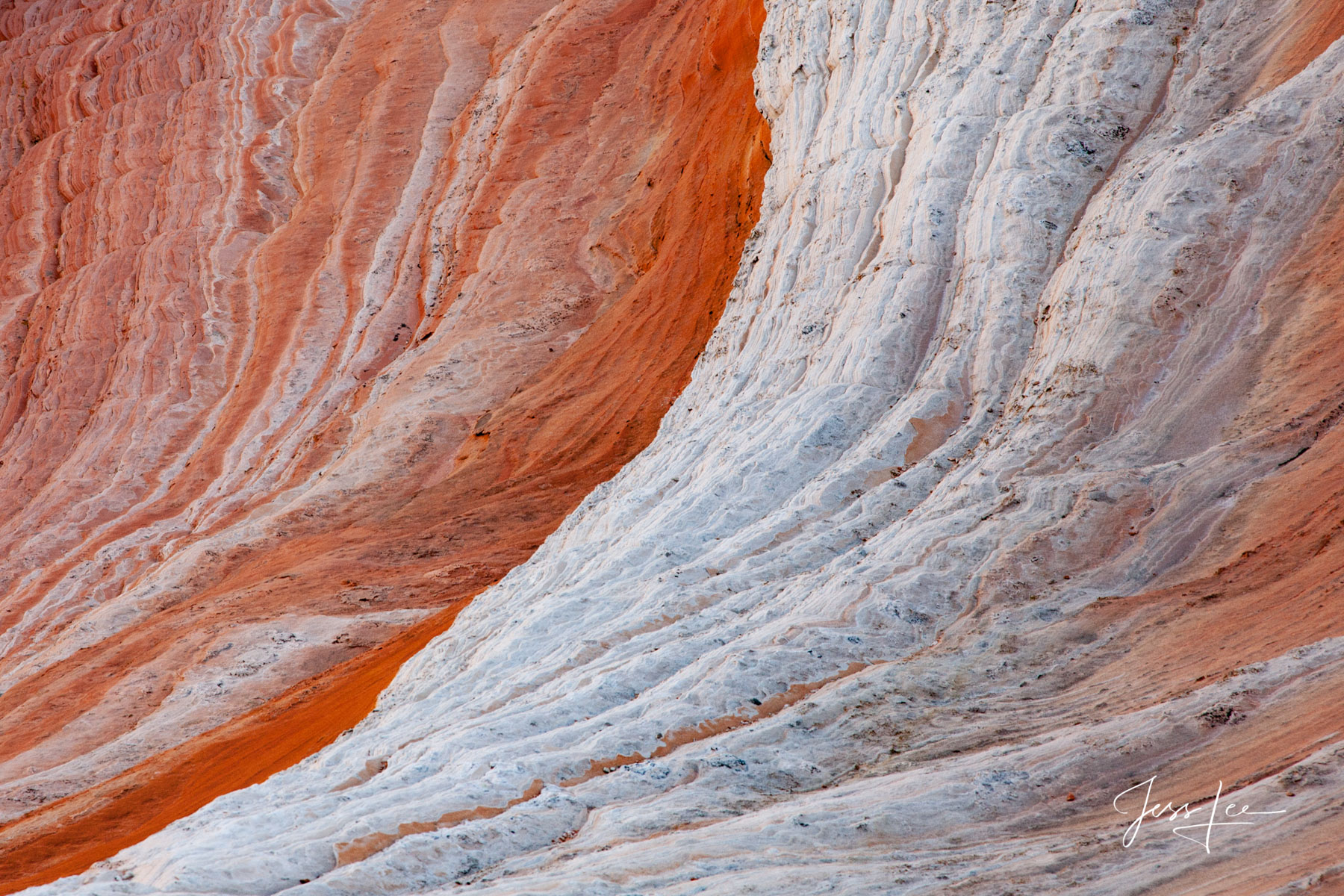 Abstract Nature and Landscape Photography: This is possibly the type of landscape and nature photography to define.
"Abstract photography, sometimes called non-objective, experimental or conceptual photography, is a means of depicting a visual image that does not have an immediate association with the object world and that has been created through the use of photographic equipment, processes or materials. An abstract photograph may isolate a fragment of a natural scene in order to remove its inherent context from the viewer." Wikipedia
The best way to identify true abstract nature or landscape photography is when you are viewing a photograph or print and you silently ask yourself, " What is THAT! " then you have a abstract. Love them or less so abstract do represent true Fine Art Photography.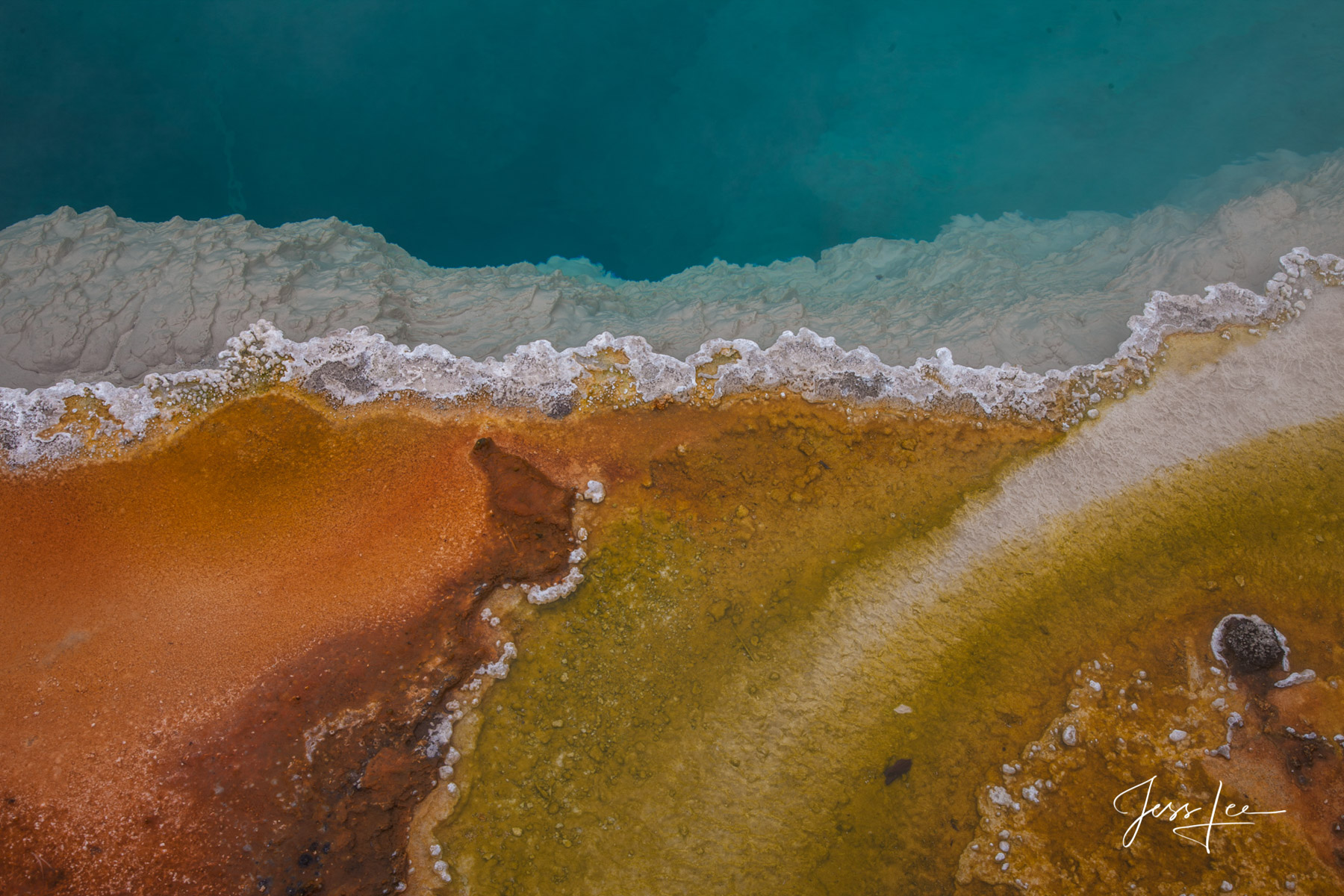 Aerial & Drone Photography: This photography is made from above the subject and offers a more uncommon view of the land or sea, natural or urban. This photography is normally done from maned aircraft or drones. The use of drones has presented new challenges and opportunities for the Landscape Photographer. While drone created aerial images can offer a unique view of common locations these unmanned aircraft do pose several negitives in regard to personal space, privacy, and noise. Like many objects in our society drones are just another tool with its pluses or minuses determined by the user.
Urban Landscapes: Urban scenes, while not seen as pristine as wilderness photography, can also be compelling and beautiful.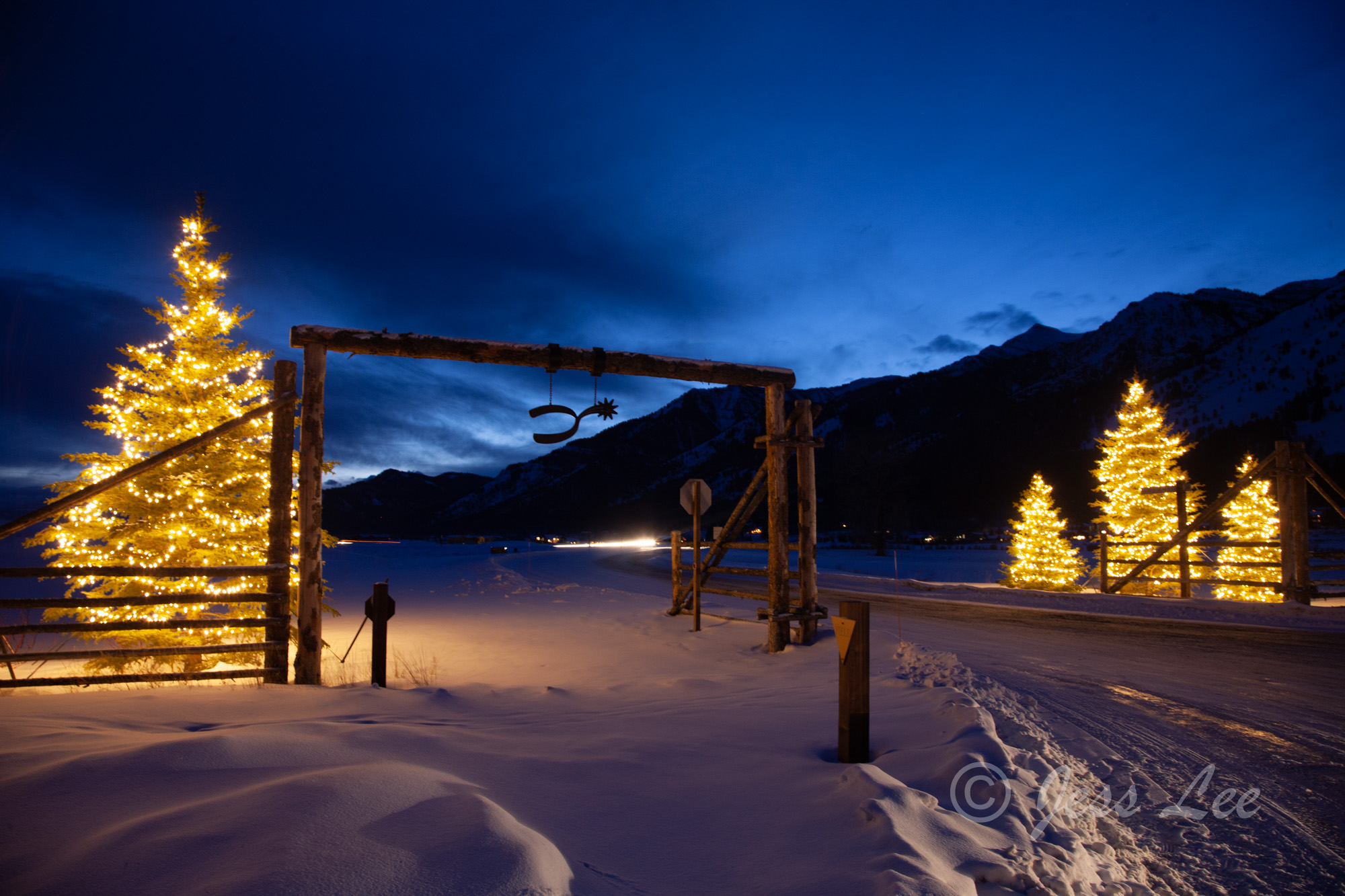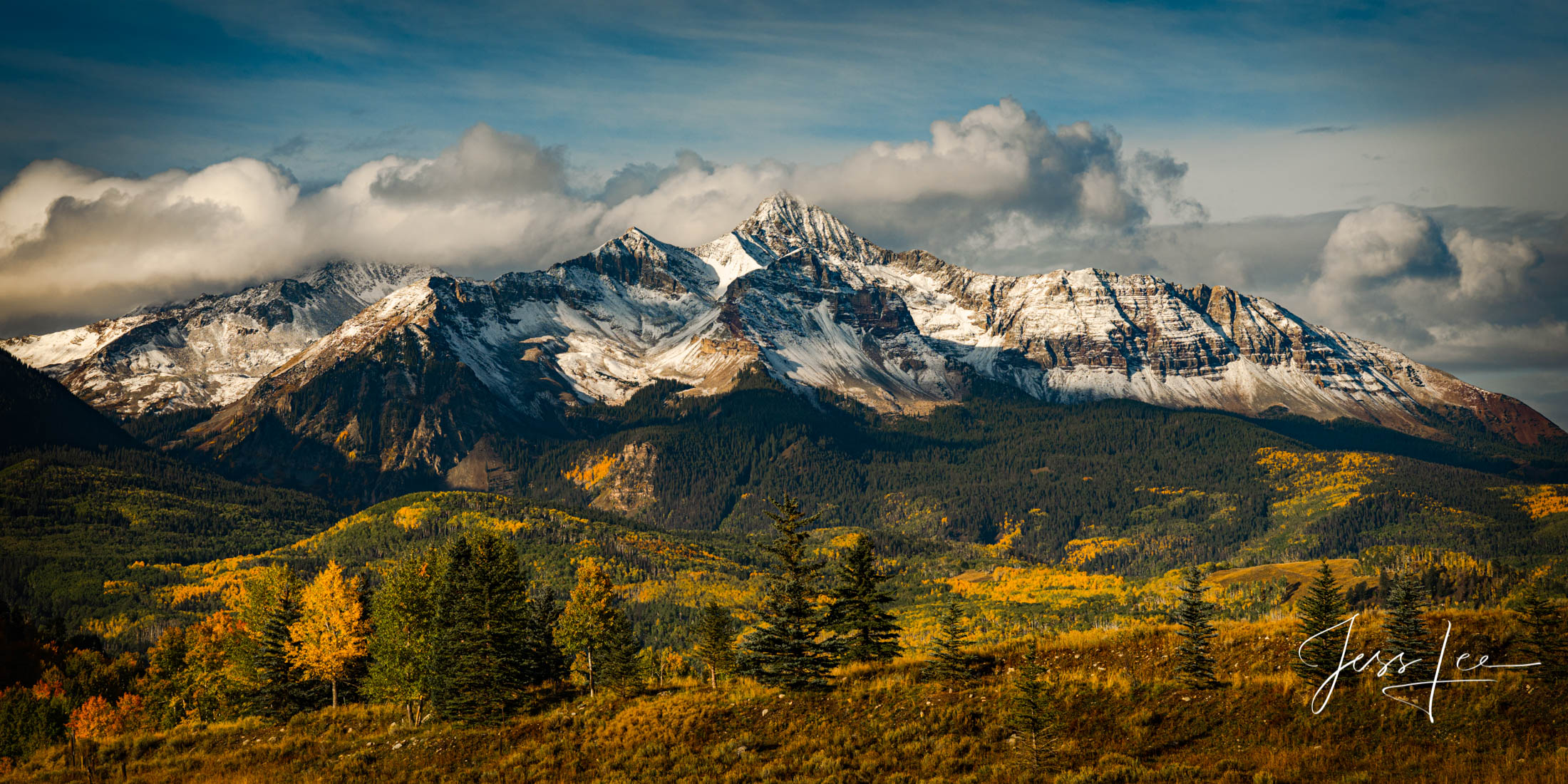 Print Types and the Process




Giclee aka. Inkjet: Giclee is a French art term to describe inkjet printing. While most consumers probably equate inkjet printing to the average home office printer, fine art inkjet prints are actually a high-quality type of printmaking technique that is accepted in galleries and museums.
Lightjet: continuous tone prints from a laser, these prints on Fuji Crystal Archive paper are ultra smooth due to the use of lasers contrary to inkjet printing which sprays millions of small dots onto the paper.
Museum-Grade Cotton Rag: arguably the most archival type of fine art paper, museum-grade cotton rag are generally thicker than most fine art photography papers.
Canvas Prints: Printed on museum-grade canvas, these prints are heavily-textured which can obscure fine details. This is fine for wide landscapes that do not feature fine details but not suitable for intimate landscape photography.
Metal Dye-Sublimation: Dye-sublimation metal prints are created on thin sheets of aluminum that have had a print "baked into the metal" through a high-pressure thermal transfer process. This is the most durable type of substrate and print finish which makes metal prints suitable for high-traffic areas such as hotel lobbies and medical offices. This is the most common type of print substrate available today.
Acrylic Face Mount: The True High End Print Process. Numerous print labs have proprietary processes for creating a fine art print then dry mounting it flush against plexiglass acrylic or museum-quality "glass" such as TruView acrylic. This is a luxury fine art printmaking technique that is ideal for colorful fine art landscape photos. I've seen acrylic face mounted prints at various galleries and personally feel that Lumachrome HD acrylic prints are the most eye-catching. Fujiflex prints are another common type of acrylic face mounted print.
---
LEARN MORE ABOUT MY FINE ART PHOTOGRAPHY PRINTS
LANDSCAPE PHOTOGRAPHY PRINT SIZES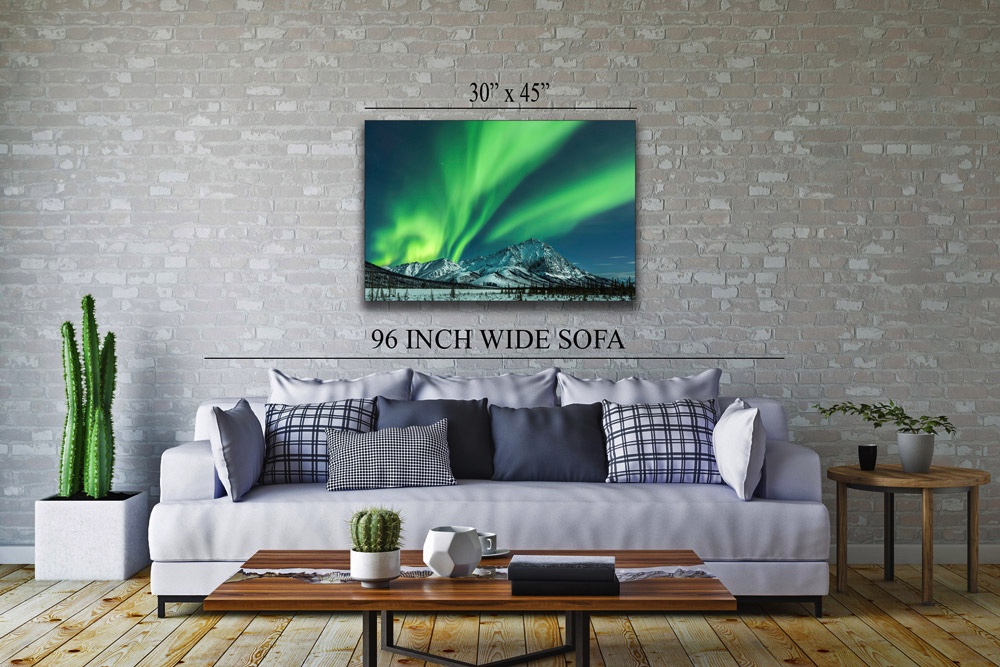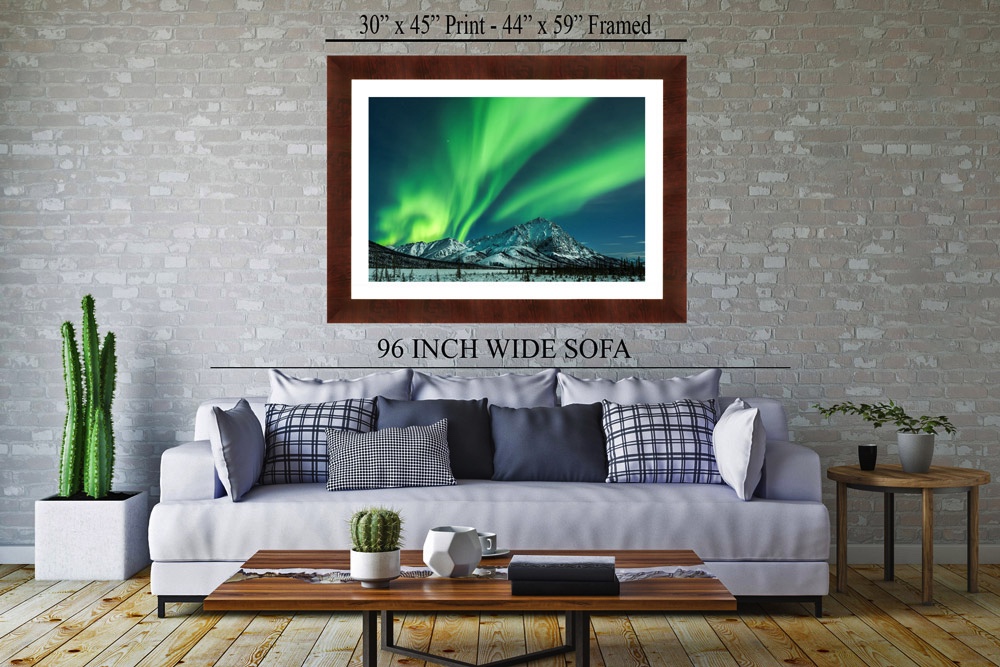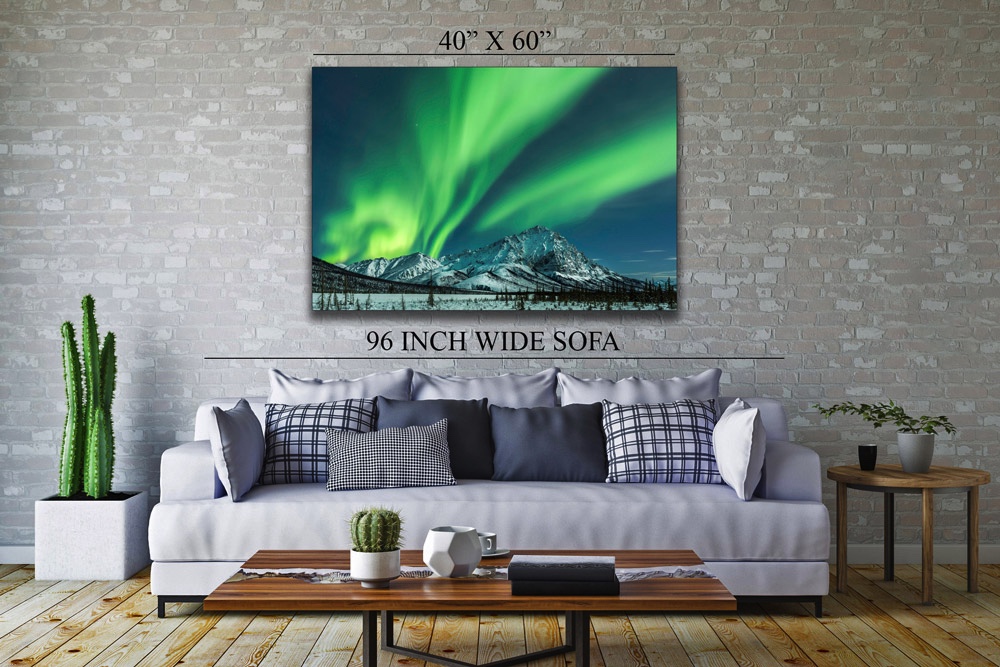 WHERE TO BUY FINE ART LANDSCAPE PHOTOGRAPHY PRINTS

Art Fairs: Many cities have annual or semi-annual arts and crafts fairs where artists including photographers set up a booth to sell their art. I've been to many and to be honest, the quality of landscape photography is almost always mediocre and cliched at best. Try going to one that has multiple photographers and you're likely to see very similar landscape scenics from all of them.
Photography Galleries: More expensive than most art fair artwork, galleries usually have a higher-quality presentation with framing and lighting. The drawbacks are the landscape photography is not necessarily much different from what you would see at an art fair and the price is much higher due to the overhead costs of maintaining a physically gallery space.
Mass-Produced Online eCommerce Sites: The cheapest sources to buy landscape photography, there are numerous sites like Fine Art America, Art.com and Wayfair that sell mass-produced artwork for cheap prices. Quality is often sacrificed to meet profit margin targets and artwork can be produced without having been seen by a single person during the process. If you want cheap decor then by all means shop at these websites. Photographers have little say in how the work is produced as these companies are large corporate entities.
BUY DIRECT FROM THE ARTIST
Art buyers and collectors seeking personal service and high-quality production value are best served by contacting photographic artists directly via their personal website. Not all photographers are created equal but you can easily determine which photographers are serious about providing you with quality service just by spending a few minutes on their website.
I have been a landscape and nature photographer for 40 years and have built a career on having a large variety of high quality work. This website features dozens of curated landscape photography galleries featuring my best work created during my career. My goal is to learn about your art needs and help you to surpass your dream project with fast and reliable service. Sometimes your needs call for ready to hang, large-format limited edition fine art landscape photography prints while other times you might simply need a loose print sent directly to your framer for a hospital art collection. Regardless of what the specific need is, I can help guide you in the right direction. Contact me and we will figure that out together.
How to Display Landscape Photography

TYPES OF FINE ART PRINTS

Lumachrome® HD Trulife® Acrylic Prints, Ready to Hang Exhibit Mounted Metal Print, Ready to HangFuji Crystal Archive Print, Ready for FramingMuseum Quality Fine Art Rag

Print options and sizes are shown beneath the display of each image. Just click on the style and size you want to order. If there is a special size or something different that you need as to style, please contact me.

LUMACHROME® HD TRULIFE® ACRYLIC PRINT, READY TO HANG

I prefer to display much of my work on the finest acrylic print in the world, the Lumachrome® HD Acrylic Print using TruLife® acrylic. The Lumachrome® process is engineered to overcome and surpass the limitations of traditional Fujiflex chromogenic and other inkjet processes. Details appear to emerge in 3D from the depths of the image with the Lumachrome® process along with brilliant colors, superior shadow luminosity & detail and a radiant glowing response under halogen lighting.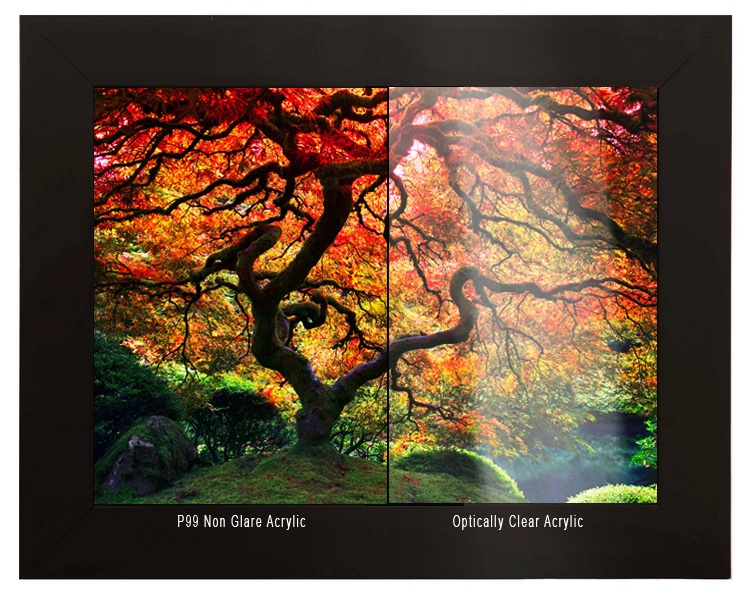 Trulife® acrylic is an innovative, single sided, anti-reflective, and abrasion-resistant acrylic. It virtually eliminates reflections, blocks up to 99% of UV rays, has a hard coat that protects against scratches and cleans like glass.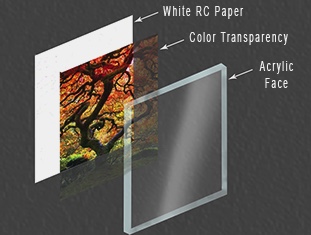 Your print will have a 1/8 inch thick acrylic surface with an aluminum backing and an HD 1.375" ROMA back mounted recessed floating frame allowing your artwork to appear to "float" on the wall.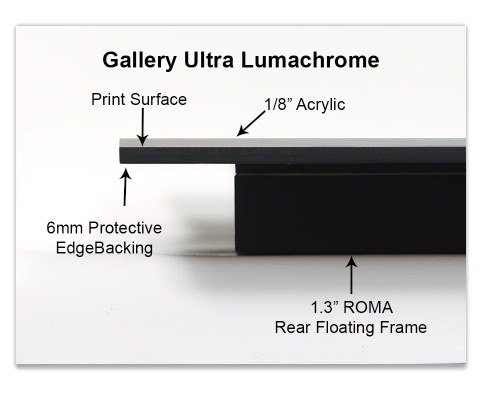 OTHER FRAMING OPTIONS

While the frameless Lumachrome prints look great, you may prefer to purchase your print without the rear frame so that it may be placed inside a wood frame. We highly recommend the use of a linen mat in addition to the frame. I also highly recommend RomaMoulding® or LARSON-JUHL wood frames. While these frames are available at most custom frame shops, it would be my pleasure to provide you with a finished product including a mat and frame. I would be happy to discuss the options with you.

EXHIBIT MOUNTED METAL PRINT, READY TO HANG

These prints represent a new art medium for preserving photos by infusing dyes directly into specially coated aluminum sheets. Your images will take on a magical luminescence. Colors are vibrant and the luminescence is breathtaking. Detail and resolution are unsurpassed. They are available in sizes up to 48" x 96".

The prints are made with a brilliant white high gloss surface for unsurpassed detail and vibrance. They are mounted on inset frame that floats the print ¾" off the wall when hung.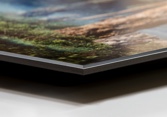 If you need a size that is not shown or larger size, please contact me for options.

FUJI CRYSTAL ARCHIVE PRINT, READY FOR FRAMING

These fine art prints are made using Fuji Crystal Digital Pearl paper, which is in my opinion, is the finest paper available for printing high gloss Fine Art Photographs. Pearl-like crystals give silver halide color prints a specific luster, creating a distinctive pearl-like appearance, which is sure to capture your attention. This glossy surface offers sharp detail, high intensity colors, and a distinctive pearl-like appearance. The prints are mounted to a 2mm black or white Styrene backing that resists warping, making it an excellent choice for adding durability and providing rigidity for framing. These prints are available in almost any size up 100 inches. There are options for even larger prints. As I recall the largest we have done on paper was 160 inches long.

MUSEUM QUALITY FINE ART RAG

Hahnemühle Photo Rag a white, 100% cotton paper with a smooth surface texture – guarantees archival standards. With its premium matt inkjet coating

I prefer this paper for the best classic fine art display medium. My work has been printed on this paper over one thousand times and displayed in collections worldwide. Its surface is smooth with a subtle texture, and a slightly warm base that produces very pleasing B&W prints reminiscent of platinum prints and meets the highest industry standards regarding density, color gamut, color graduation, and image sharpness while preserving the special touch and feel of genuine art paper.