FINE ART LIMITED EDITION PHOTOGRAPHY WALL ART GALLERY PRINTS OF THE ARCHES NATIONAL PARK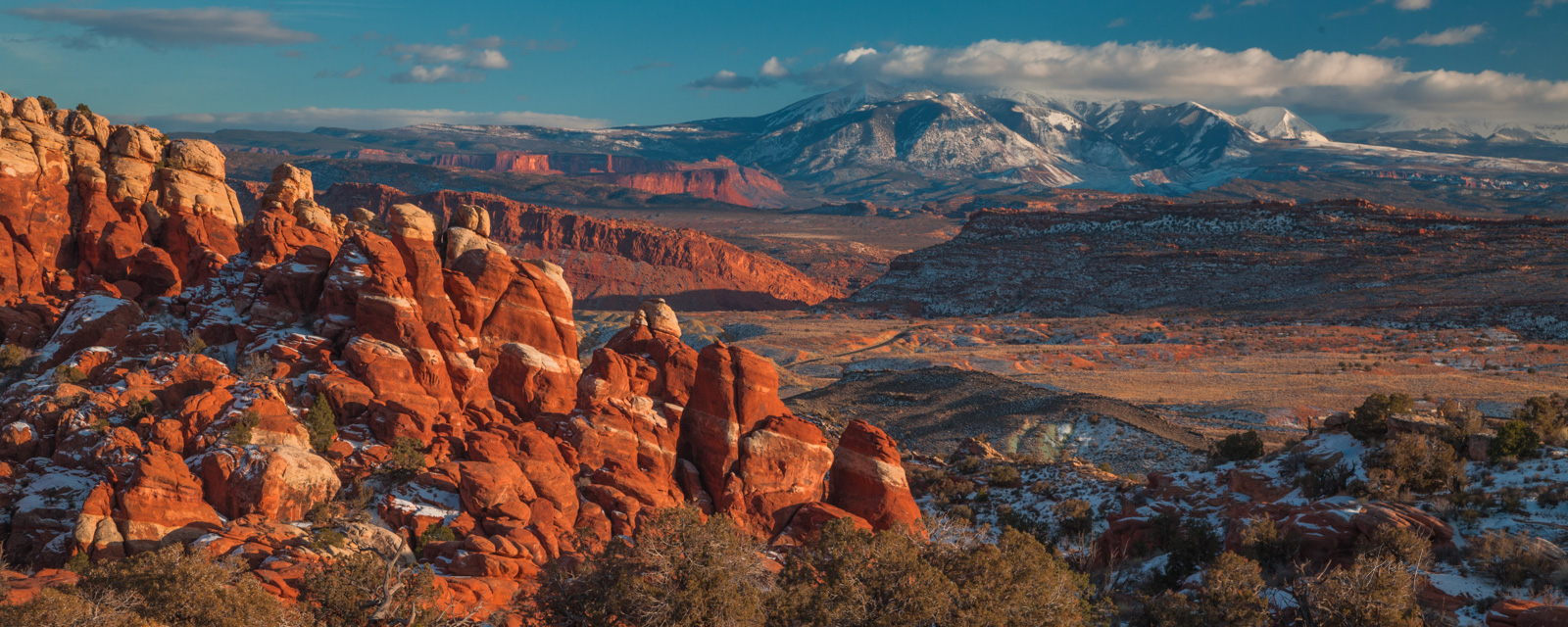 This is a collection of fine art nature photos featuring pictures of the rugged beauty of Arches National Park by Jess Lee. These pictures are offered for sale as Fine Art Limited Edition prints. Enjoy beautiful landscape pictures of the Arches area in fall,winter, summer, and spring with luxurious wall art prints of the dramatic Delicate Arch, the iconic Ballanced Rock, the classic composition of The Courthouse Towers, images of the Fiery Furnace as a foreground to one of the most spectacular mountain ranges in the Utah. This collection also represents the type of additional Utah Desert photography found in the many photography galleries found in Moab Utah. All of these image presented in Luxurious Fine Art Prints available in several styles and presentations which can be seen below each photo after you make your selection.
About Arches Viewing and Photography
Arches and the Moab area has many beautiful landscape and nature photography locations in and around the surrounding area known as Canyon Country. The views of the Colorado River near the boarder of Arches are not to be overlooked. The Fisher Towers are famous as a foreground the rugged La Sal Mountain Range. There is the views of the Milky Way and the dark sky starlight with the Three Sister, Balanced Rock or Turret Arch in the foreground. Some of the most inspirational views in arches are. Park Avenue Viewpoint, Delicate Arch, Courthouse Towers Viewpoint, Balanced Rock Viewpoint, the Windows Section, Devils Garden Trail, and the Sand Dune Arch. There are others, but the key is spending enough time in the Moab area to have the best conditions.


In addition to the Arches Photography Gallery, see our gallery of Fine Art Mountain Photography. Also, check out our galleries for Glacier Nonal Park and Colorado.

Arches National Park is in eastern Utah, United States. The park is adjacent to the Colorado River, 4 mi (north of Moab, Utah. More than 2,000 natural sandstone arches are located in the park, including the well-known Delicate Arch, as well as a variety of unique geological resources and formations. The park contains the highest density of natural arches in the world.